Know Before You Go
Know Before You Go
We're delighted you will be joining us in Marana, Arizona (just outside Tucson) for CRN's annual events! Here is some information you may find helpful as you finalize your plans. Please contact Maya English (menglish@crnusa.org / 202-204-7687) if you have any pre-event questions.
WEATHER
The area's average temperatures this time of year range from a low of 57°F to a high of 84°F—so even though high noon will get a little toasty, be sure to pack warmer clothes for the brisk mornings and cooler evenings. Keep in mind also that the meeting rooms can sometimes be chilly, so bring a sweater or jacket along—think layers!
SUGGESTED ATTIRE
Attire for all sessions of The Workshop and The Conference is business casual. For evening gatherings, the fun run & walk, golf tournament, yoga, and other activities, please see descriptions that follow.
ABOUT THE RITZ-CARLTON
The Ritz-Carlton, Dove Mountain is the host hotel where The Workshop and The Conference sessions and social functions will take place. The address is located at 15000 North Secret Springs Drive, Marana, AZ 85658. You can reach the hotel by phone at 520-572-3000.
GROUND TRANSPORTATION
Information on ground transportation from the main airports servicing the Tucson/Marana area is available via the airport websites:
     Tucson International Airport TUS
     (42 minutes / 32 miles)
     Phoenix Sky Harbor International Airport PHX
     (2 hours and 15 minutes / 123 miles)
     Marana Regional Airport AVQ
     (27 minutes / 18 miles)
REGISTRATION DESK
The registration desk for The Workshop and The Conference is in The Ritz-Carlton Ballroom Foyer. Please check in at CRN's registration desk to receive your packet and name badge. Registration desk hours are:
     Wednesday 10/18—7:00 am – 6:00 pm (Also available at the Welcome Fiesta Reception, Turquesa Latin Grill, from 7 – 9:00 pm)
     Thursday 10/19—7:00 am – 5:00 pm
     Friday 10/20—7:30 am – 12:00 pm
     Saturday 10/21—7:30 am – 10:30 am
FREE GROUP ACTIVITIES
Thursday 10/19
SUNRISE YOGA—New this year!                
6:30 am
Sponsored by UL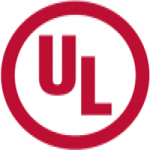 Sign up in advance at the CRN registration desk and get additional details—free yoga mat for participants. Plan on wearing a warm layer to start. Location: Azura Lawn
---
Friday 10/19
KYOWA HAKKO FUN RUN & WALK          
6:15 – 7:30 am
Sponsored by Kyowa Hakko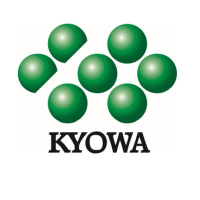 Plan to meet in the main lobby at 6:15 am. Sign up in advance at the CRN registration desk and get start-time and location details—as well as a free t-shirt!
ADDITIONAL ACTIVITIES
Don't forget about the additional Friday afternoon activities that require pre-registration! 
Limited opportunities may be available on site to join one of the Friday afternoon activities, space permitting. Inquire at the registration desk—or contact Maya English now to ensure your spot (menglish@crnusa.org). Once full, we will maintain a waitlist.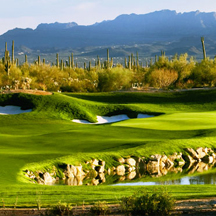 Golf Tournament
Sponsored by Albion Labs/Balchem
$199 includes box lunch and transportation to The Golf Club at Dove Mountain, a Jack Nicklaus course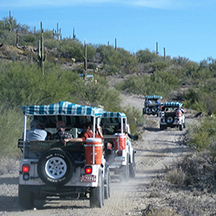 Offroad Jeep Tour
$150 includes lunch, Jeep picks up at the hotel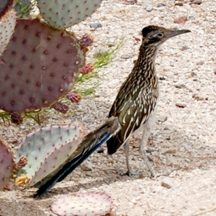 Desert Museum Excursion
$89 includes lunch and transportation to the museum 
EVENING ACTIVITIES
Wednesday 10/18
WELCOME FIESTA RECEPTION                      
7:00 – 9:00 pm
Sponsored by Herbalife

Gather poolside with Workshop and Conference attendees and enjoy hearty appetizers and light fare including made-to-order guacamole with "Prickly Pear Margaritas" or your beverage of choice. Try your hand at cornhole and relax to a Spanish music ensemble while you mingle. Casual attire. LOCATION: Turquesa Latin Grill
---
Thursday 10/19
SONORAN SUNSET RECEPTION                    
6:00 – 7:30 pm
Sponsored by Watson Inc

Enjoy light appetizers and drinks along with gorgeous terrace views of the Sonoran hilltops prior to kicking off a free evening in downtown Tucson or enjoying the resort. Experience the music of a Native American flutist and visit with an expert owl handler—in celebration of the Supplement OWL. Casual cocktail attire. LOCATION: Tortolita Terrace
DINNER: ON YOUR OWN — PLAN AHEAD AND MAKE RESERVATIONS
Dine at the resort, or take a complimentary shuttle to nearby Tucson and explore one of its many popular restaurants. Please click here for a list of local restaurants. Restaurant reservations are recommended both at Ritz-Carlton restaurants and downtown. Shuttle will run in a continuous loop from the Ritz-Carlton to downtown Tucson between 7:00—11:00 pm.
---
Friday 10/20
CRN SALOON GALA                                            
7:00 – 10:00 pm
Sponsored by U.S. Pharmacopeial Convention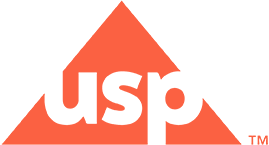 Break out your best "denim and diamonds"—and cowboy boots—for a Wild West-themed evening of revelry with your industry colleagues. Enjoy a full buffet with western favorites—buffalo chili, anyone?—and refreshing drinks to wash it all down. Then try your luck at an array of casino games or kick up some dust line dancing. Got two left boots? No worries—dance instructors will be on site ready to help! We'll draw prizes at 9:50 pm—you must be present to win. LOCATION: Members Grill at Dove Mountain Golf Club.
WE LOOK FORWARD TO SEEING YOU IN TUCSON! 
Please contact Maya English (menglish@crnusa.org / 202-204-7687) if you have any pre-event questions.
SaveSave