Science in Session presents the following speakers Oct. 13 and 14.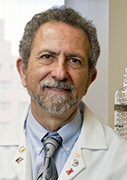 Jeffrey B. Blumberg, Ph.D., FASN, FACN
Research Professor and Director, Entrepreneurship Education Program, Friedman School of Nutrition Science and Policy, Tufts University
Jeffrey B. Blumberg, PhD, FASN, FACN, CNS-S is a Research Professor in the Friedman School of Nutrition Science and Policy at Tufts University. He also serves as the Director of the Entrepreneurship Education Program in the Food and Nutrition Innovation Institute. His research is focused on the biochemical basis for the role of antioxidant nutrients, and their dietary requirements in promoting health and preventing disease during the aging process via changes in the status of oxidative stress, glucoregulation, and inflammation. He is currently working to develop new metrics for the assessment of dietary quality. Dr Blumberg was included in the Thomson Reuters' The World's Most Influential Scientific Minds: 2015. In 2016, he was the recipient of the American Society for Nutrition Mary Swartz Rose Senior Investigator Award for outstanding research on the safety and efficacy of dietary bioactive compounds for human health. In 2018, he received the Outstanding Investigator Award from the ASN Vitamins and Minerals Research Interest Section. Dr Blumberg participates in activities relevant to the incorporation of sound nutrition science into public health policy. He has served as a member of the US Surgeon General's Workshop on Health Promotion and Aging, US Olympic Committee's Sports Medicine Division, Joint Food and Agriculture Organization/World Health Organization Consultation on Preparation and Use of Food-Based Dietary Guidelines, US Food and Drug Administration Food Advisory Committee, among other committees.
---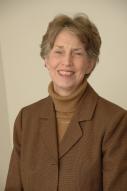 Rebecca Costello, Ph.D.
Senior Research Fellow, Center for Magnesium Education and Research (CMER)
Rebecca Costello, Ph.D., is a senior research fellow with the Center for Magnesium Education and Research (CMER), as well as an independent consultant. While at CMER, she helped file an FDA Qualified Health Claim petition for magnesium and hypertension, helped to develop and pilot a magnesium intake questionnaire to assess magnesium deficiency, and authored a number of publications. She consults part-time with the NIH Office of Dietary Supplements (ODS), as well as other independent scientific organizations. She retired from the ODS in September 2011 after 13 years of federal service where she served in various capacities as a Program Officer and as Director of Grants and Extramural Activities.  While at the National Academy of Sciences, Food and Nutrition Board (1996-1998), she served as Program Director for the Committee on Military Nutrition Research. Dr. Costello has had an avid interest in magnesium since her doctoral dissertation focusing on magnesium status in patients with heart failure in conjunction with her work in cardiology research at the Washington Adventist Hospital and the VA Medical Center, Washington, DC.  Her research interests are related to dietary interventions for the prevention of cardiovascular disease, most specifically the nutrient balance of calcium and magnesium, and the capture of dietary supplement intake in electronic medical records. Dr. Costello also has an adjunct appointment in the Department of Military and Emergency Medicine at the Uniformed Services University in Bethesda, MD. She holds a Master's degree in Biology from American University and a Ph.D. in Clinical Nutrition from the University of Maryland. She is a member of the American Society of Nutrition, Southern Society of Clinical Investigation, and is a member and Fellow of the American Heart Association. 
---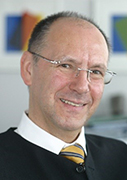 Manfred Eggersdorfer, Ph.D.
Professor, Healthy Aging, University Medical Center, Groningen
Manfred Eggersdorfer studied chemistry at the Technical University Munich and did his PhD in organic chemistry in the field of synthesis and characterization of unusual amino acid. He was post-doc at the Stanford-University, California working with Carl Djerassi on the isolation and characterization of sterols from marine origin as potential contraceptives. He joined Roche in 1999 as Head of R+D Vitamins and continued in this responsibility after DSM acquired this business in 2003. In 2010 he took up the responsibility for Nutrition Science and & Advocacy at DSM Nutritional Products. In 2018 he retired from this position but continues to engage in science for the role of nutrition for health and well-being.
Manfred Eggersdorfer holds the chair for Healthy Ageing at the University Medical Center Groningen (NL) and teaches nutrition for medical students. His scientific work focuses on the role of essential nutrients for health, vitality, and well-being, especially on the impact of inadequate intake and status of micronutrients over the life cycle with a focus on long term health and healthy ageing.
He is active as member of the Advisory Board of the Johns Hopkins Bloomberg School of Public Health, he was member of the Nutrition Council of Tufts University Friedman School of Nutrition Science & Policy and the Advisory Board of the Fraunhofer Institute Karlsruhe. Currently he acts as Board member of the Gesellschaft für Angewandte Vitaminforschung e.V in Germany. He is an Honorary Member of The Oxygen Club of California, and affiliate of various other organizations. He is author of numerous publications in the fields of vitamins, carotenoids, omega-3-polyunsaturated fatty acids for infants, adults, elderly and risk groups and on innovation in nutritional ingredients. He engages as reviewer for a variety of journals and is Associate Editor of the "International Journal of Vitamin and Nutrition Research."
---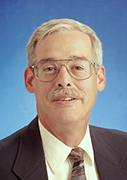 John W. Erdman, Jr., Ph.D.
Professor, Food Science and Human Nutrition, University of Illinois at Urbana - Champaign
Dr. Erdman is Emeritus Professor of Food Science and Human Nutrition at the University of Illinois at Urbana Champaign.  He also is Deputy Director of the Interdisciplinary Health Sciences Institute on the Illinois campus. He has an active research program with 4 Ph.D. students. He has authored over 225 original research articles and over 400 total publications (H-Index is 57). He is a Fellow of the American Society for Nutrition (ASN), the Institute of Food Technologists (IFT) and the American Heart Association (AHA).  He is past President of the American Society for Nutritional Sciences (now ASN). He has served on over two dozen committees for the Institute of Medicine, National Academy of Sciences (NAS). He chaired the Standing Committee on the Scientific Evaluation of Dietary Reference Intakes (DRIs) and the Committee on Military Nutrition Research for NAS.  He was elected as a Member of the Institute of Medicine (now National Academy of Medicine).  He has received numerous honors for research, teaching and mentoring.  His B.S., M.S., M.Phil. and Ph.D. are in Food Science from Rutgers University.
---

Jaime J. Gahche, Ph.D., M.P.H.
Nutritional Epidemiologist, Population Studies Program, National Institutes of Health Office of Dietary Supplements
Jaime J. Gahche, Ph.D., M.P.H., joined the NIH's Office of Dietary Supplements (ODS) in January 2017 as a Nutritional Epidemiologist in the ODS Population Studies Program. Her work focuses on assessing the use of dietary supplements in the U.S. and investigating the role of dietary supplements in disease prevention and health promotion, using data from health surveys and epidemiologic studies.
Prior to joining ODS, Dr. Gahche worked as a nutritional epidemiologist at the Centers for Disease Control and Prevention National Center for Health Statistics, in the Division of National Health and Nutrition Examination Surveys (NHANES). From 2005 to 2016, she directed the effort to collect and process dietary supplement data collected in NHANES. Throughout those years, Dr. Gahche also worked closely with colleagues at ODS to characterize dietary supplement usage in the U.S. population. 
Dr. Gahche received her B.S. in nutritional sciences from Cornell University, her M.P.H. degree from The George Washington University, and her Ph.D. in nutrition from the University of Maryland, College Park. 
---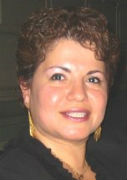 Annahita Ghassemi, Ph.D.
Director, Global Product Safety & Clinical Affairs, Church & Dwight Co., Inc.
Chair, Senior Scientific Advisory Council (SSAC), Council for Responsible Nutrition
Dr. Ghassemi has 30 years of experience in consumer product safety, clinical efficacy and claims substantiation, and scientific affairs. She has had global safety and clinical leadership responsibility for a diverse product portfolio at the Church & Dwight Company for the past 20 years including dietary supplements; medical devices; laundry and household cleaning products; and personal and beauty care products. Prior to Church & Dwight, she managed global product safety at the Procter & Gamble Co.  
Dr. Ghassemi has managed academic research partnerships, scientific advisory councils, and translating science for consumer and professional messaging.  She collaborates with many researchers in nutrition, dentistry, dermatology, allergy, and women's and men's health to develop scientific programs to confirm the safety and quality of consumer products.  She has published in many peer-reviewed journals and chairs the Senior Scientific Advisory Committee of the Council for Responsible Nutrition and serves on the Safety and Regulatory Toxicology Committee and Cosmetic Ingredient Review Committee of the Personal Care Product Council.
Dr. Ghassemi has a master's degree in Physiology and PhD in Toxicology, and she is a Diplomat of American Board of Toxicology (DABT-certified).
---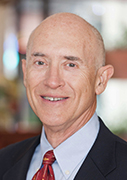 William Harris, Ph.D.
President, OmegaQuant
Professor, Sanford School of Medicine, South Dakota
Dr. William Harris obtained a PhD in Nutritional Biochemistry from the University of Minnesota (1978) and did post-doctoral research in lipid metabolism under Dr. William Connor at the Oregon Health Sciences University (1978-1983).  He then served as the Director of the Lipid Research Laboratories at the University of Kansas Medical Center (KUMC) and at the Mid America Heart Institute, both in Kansas City, MO, for 22 years during which time he was on the faculty at KUMC and at the University of Missouri-Kansas City School of Medicine. In 2006 he moved to Sioux Falls, SD where he became the first Director of the Cardiovascular Health Research Center at Sanford Research/ University of South Dakota (USD). He is currently a Professor in the Department of Internal Medicine at the Sanford School of Medicine at USD.
Over the last 40 years, Dr. Harris' research focused primarily on understanding the role of omega-3 fatty acids in lowering risk for cardiovascular disease. He has been the principal investigator on five omega-3 related NIH grants and currently has 300 omega-3-related publications. Dr. Harris was a co-author on three American Heart Association Advisory Statements on omega-3 (and omega-6) fatty acids and heart health. In 2004 he and his colleague Clemens von Schacky, MD, developed (and continue to validate) the "Omega-3 Index" (erythrocyte EPA+DHA) as a new risk factor for cardiovascular (and perhaps neurocognitive) disorders. In 2008, he founded OmegaQuant Analytics, LLC to offer fatty acid testing services to researchers, healthcare providers and consumers. Dr. Harris currently serves as the President of OmegaQuant. He has been elected a Fellow of the American Heart Association, the National Lipid Association, and the American Society of Nutrition.
---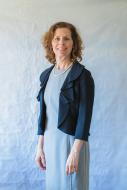 Elizabeth J. Johnson, Ph.D., FACN, FICS
Principal Nutrition Scientist, Ocean Spray, Inc
Research Associate Professor, Friedman School of Nutrition Science & Policy and School of Medicine, Tufts University
Elizabeth J. Johnson, Ph.D., obtained her Ph.D. in nutritional biochemistry at the University of Wisconsin-Madison. Her postdoctoral work was conducted at the Jean Mayer USDA Human Nutrition Center on Aging at Tufts University. She is currently a principal nutrition scientist at Ocean Spray, Inc and a research associate professor at the Friedman School of Nutrition Science & Policy and School of Medicine at Tufts University. Her research interests are in nutrition and healthy aging with an emphasis on phytonutrients and age-related visual and cognitive function. She has been involved in numerous clinical and epidemiologic studies and has collaborations with academia, industry and government agencies. Dr. Johnson has membership with the American College of Nutrition, International Carotenoid Society, Carotenoid Research Interactive Group, American Society for Nutrition, Brain and Ocular Nutrition Group and Global Phytonutrient Society. Dr. Johnson also has editorial roles at Food Reviews International and Journal of Nutrition in Gerontology and Geriatrics.
---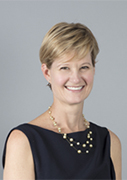 Susan Mitmesser, Ph.D. 
Vice President, Science & Technology, Pharmavite
Vice Chair, CRN Senior Scientific Advisory Council (SSAC)
Dr. Mitmesser provides scientific leadership at Pharmavite to advance innovation and new product development strategies, and ensure the scientific integrity of all products made under its brand portfolio.  She has a passion for nutrition and wellness and leverages her ability to communicate scientific findings to consumers and the marketplace. 
Dr. Mitmesser brings extensive experience in research and nutrition biochemistry across various industries and sectors, including food, dietary supplements, academia and clinical settings. She serves on the Editorial Board of four peer-reviewed journals: Advance Journal of Food Science and Technology, Journal of Pediatric Intensive Care, World Journal of Clinical Pediatrics, and Journal of the International Society of Sports Nutrition. In addition, she has published in many peer-reviewed journals and is a contributing author for book chapters relating to nutrition in adult and pediatric populations.
Dr. Mitmesser is an active member of the American Society of Nutrition, the American Association for the Advancement of Science, and the New York Academy of Sciences. She also serves on the Senior Scientific Advisory Council for the Council for Responsible Nutrition.
Currently, Dr. Mitmesser is an adjunct professor in the Gerald J. and Dorothy R. Friedman School of Nutrition Science and Policy at Tufts University. She holds a PhD in Nutrition Biochemistry from the University of Nebraska and a Master's degree from the University of Nebraska Medical Center.
---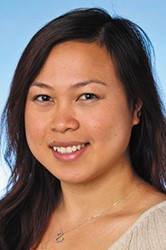 Haiuyen Nguyen 
Senior Director, Scientific & Regulatory Affairs, CRN
Ms. Nguyen provides analysis and strategies for accomplishing CRN's scientific and regulatory objectives, including The Workshop: CRN's Day of Science and targeted activities of the Regulatory Affairs Committee and Senior Scientific Advisory Council. She is involved in developing CRN's regulatory and scientific comments on dietary supplement‒related topics submitted to federal agencies including the U.S. Food and Drug Administration and Department of Health and Human Services. Her responsibilities include handling external relations for several of CRN's self-regulatory coalitions and projects, such as the SIDI Work Group. In addition, she oversees CRN's Research Watch, a service for association members. She earned her B.S. in cellular and molecular biology and genetics from the University of Maryland, College Park.
---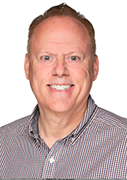 Robert C. Post, Ph.D, MEd., M.Sc.
CEO and Principal, FoodTrition Solutions, LLC
Dr. Robert C. Post is the CEO/Principal of FoodTrition Solutions, LLC, a consulting firm that guides food and agriculture companies on strategies for innovative food products that appeal to customer demands, market opportunities,  and consumer health needs. His firm advises on marketplace trends and devises the necessary research pipelines to support claims and brands. He is also the Executive Director of the National  Seasoning Manufacturer's Association, representing 98% of the seasoning manufacturers in the US on regulatory and science issues, and Adjunct Faculty at Rutgers University in food science, and food laws and regulations.
Previously as an executive at Chobani, Inc. and the Senior Director of Chobani Health and Wellness, Dr. Post drove corporate product innovation, and regulatory and scientific affairs initiatives, in support of the brand's portfolio of products. He was also the face and voice of Chobani on legislative and regulatory issues, working collegially with Federal and state food and nutrition agencies, and community partners.  Before that, Dr. Post was a key nutrition and policy advisor to the former White House Administration and the Executive Director of the Center for Nutrition Policy and Promotion.  In that role, he set national nutrition and health policy (the Dietary Guidelines for Americans), nutrition research priorities, and supported the nation's 15 food assistance programs that work toward alleviating food insecurity and health disparities/inequities among Americans.  He created the MyPlate(.gov) national nutrition guidance program (cannibalizing the Food Pyramid) and established a national system to assess nutrition research, the Nutrition Evidence Library (now NESR.gov).
Prior to this, he directed regulatory and policy programs for USDA's Food Safety and Inspection Service, working jointly with FDA on many landmark regulations:  nutrition labeling requirements, joint USDA-FDA food ingredient/additive approval processes, modernized food safety systems and requirements, and matters relative to jurisdiction and food standards, among many others.  In that role, he also represented the U.S. as a UN/FAO/Codex delegate for food labeling and food ingredients, and other trade topics.  For a decade, he was an adjunct professor in the Nutrition and Food Science Program at the University of Maryland.  For 25 years, he has instructed the Institute of Food Technologists short courses on Food Laws and Regulations, and Food Labeling for Foods Marketed in the US.  Dr. Post is an advisor on Boards for various professional associations and start-up/incubator companies.   
---
Deshanie Rai, Ph.D., F.A.C.N.
Vice President, Global Scientific, Regulatory and Medical Affairs, OmniActive Health Technologies
Adjunct Associate Professor, Friedman School of Nutrition Sciences and Policy, Tufts University  
Dr. Rai is an accomplished scientist with more than 18 years industry and academic experience focused on developing, translating, communicating, and commercializing the science related to health and wellness.  
She has made significant scientific contributions to consumer self-care through a variety of roles in R&D including Discovery, Scientific, Regulatory and Medical Affairs. She has led the design, implementation and translation of preclinical and clinical studies across multiple therapeutic areas including gastrointestinal health, vision health, and the microbiome. Through this work, she has supported many new product launches for infants, children, and adults. Her research has been published in peer-reviewed journals and presented at national and international meetings.
Deshanie has led Scientific and Medical Advisory Board meetings and moderated scientific panel discussions on a variety of health benefit areas including restorative sleep, mental energy, functional nutrients, and gastrointestinal health. She has implemented education and awareness programs targeted towards health care professionals and consumers.   She has been the recipient of several academic and industry awards including Mead Johnson Nutrition President's Award, DSM Tribute to Women in Industry and most recently Bayer Healthcare Leadership Awards.  
Deshanie is currently Vice President of Global Scientific, Regulatory and Medical Affairs at OmniActive Health Technologies. She holds leadership roles in several scientific and professional organizations where her goal is to advance science and mentor young professionals. 
---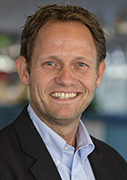 Leon J. Schurgers, Ph.D.
Professor of Biochemistry of Vascular Calcification and Vice chair of Biochemistry, Cardiovascular Research Institute Maastricht, University of Maastricht
Leon Schurgers is professor of biochemistry of vascular calcification and vice chair of the department of biochemistry, which is part of the Cardiovascular Research Institute CARIM, the largest research institute of the Maastricht University. His work includes molecular biology, biochemistry, animal and human nutrition, pharmacology, and clinical studies in the fields of vascular disease. He is leading the scientific part on vitamin K-research, vascular smooth muscle cells and iPSCs and supervising technical engineers, post docs and PhD students.
His project line aims to elucidate the molecular mechanisms of vitamin K-dependent proteins (VKDP) by which vascular calcification is initiated and propagated: key cellular events include phenotypic switching of vascular smooth muscle cells (VSMC) and the formation of extracellular vesicles and apoptotic bodies contributing to the initiation and progression of calcification. The regulation of VKDP biosynthesis, its sites of action and its putative relationship with apoptosis is insufficient to understand the pathogenesis of ectopic calcification at a level that allows the development of novel diagnostic tools and therapeutic strategies for VKDP.
Importantly, these findings will help to understand the paradoxal observation that patients with low vitamin K-status during oral anticoagulant treatment develop extensive vascular calcification and might provide new insights in prognostic and preventive measures.
---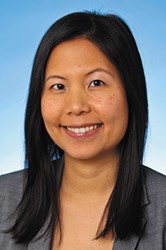 Andrea Wong, Ph.D.
Senior Vice President, Scientific & Regulatory Affairs, CRN
Dr. Wong joined CRN in 2013. She plays an integral role in CRN's science and regulatory affairs department, responding to emerging scientific and regulatory issues as well as advocating for science-based nutrition. Dr. Wong also provides scientific expertise in evaluating research relevant to the benefits and safety of ingredients and dietary supplements, and in support of CRN's nutrition policy activities. She leads proactive, self-regulatory initiatives, including the development of best practices guidelines for industry on product labeling and formulation. Prior to joining CRN, she worked as a senior scientific and regulatory consultant for the highly respected consulting firm Intertek Cantox, formerly Cantox Health and Sciences International, in Ontario, Canada. Dr. Wong has published in scientific journals, including Regulatory Toxicology and Pharmacology. Dr. Wong earned her B.S. in Life Sciences from Queen's University in Kingston, Ontario, and her Ph.D. from the University of Toronto, Ontario.