CEO Update 990
The importance of trust in weathering COVID-19 business challenges
JUNE 3, 2020
Building, maintaining trust proves critical to meeting COVID-19 business challenges
In times of crisis, top execs must stay in contact with volunteer leaders while being mindful of their time—and it's valuable to have strong relationships already in place between senior staff and key stakeholders to facilitate the remote engagement that's become so critical during the COVID-19 pandemic.
Steve Mister spoke to CEO Update about balancing the need for ongoing, open communications with board members without overburdening them and the importance of personal connections. "In these kinds of situations, that pays off because our members trust each other to make decisions," he said. "We've made some very important decisions in the last couple of weeks within our committees, and they are able to do that remotely—and are able to trust each other—because we built those relationships over time."
990 filing and association transparency in the spotlight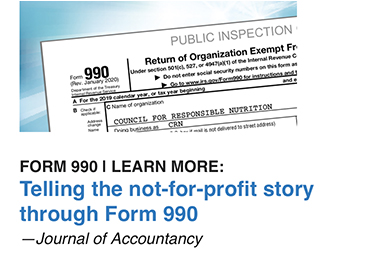 Savvy observers understand you can learn a lot about an organization from its Form 990—and savvy organizations know the value of transparency. This required U.S. Internal Revenue Service filing provides the public with financial information about a nonprofit organization—often the only source of such information. CRN's Form 990 now appears on our website for prospective members and other interested parties.

ICYMI: Video highlights CRN's commitment to a culture of credibility
CRN President & CEO Steve Mister talks about the association's values and good stewardship of your member dues. Visit our YouTube channel to like, share and subscribe.
Upcoming remote engagement opportunities