Ethics In Action Improve Public Health
Responsible industry supports research to improve public health
Ethics in action: CRN and our members support nutrition research to improve public health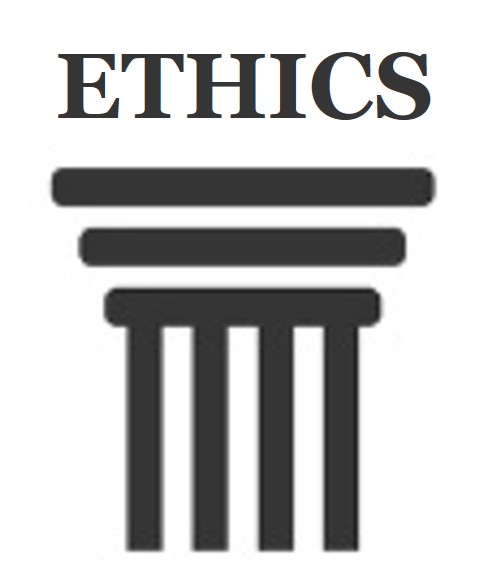 CRN's Code of Ethics provides six aspirational principles to guide responsible dietary supplement companies in upholding the highest standards. In this Daily Supplement series we highlight CRN and our members' ethics in action.
Let us know:
How does your company embody CRN's Code of Ethics?
Share with us.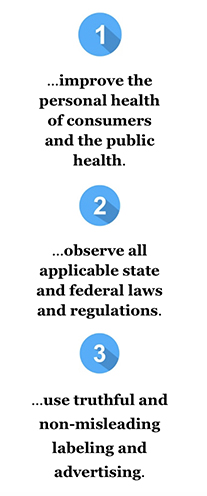 The first principle says:
CRN's members are committed to marketing products that will improve the personal health of consumers and the public health. 
CRN and its members should support nutrition research and education, including the role of the federal government in conducting research, on the relationships between the use of dietary supplements and/or functional food and health outcomes in order to expand scientific information and knowledge about the role of safe and beneficial dietary supplements and functional food as nutrition sources and for improving personal and public health.
Our ethics in action:
CRN develops future nutrition science leaders
CRN provides educational awards for Tufts University Friedman School of Nutrition Science and Policy graduate students to attend The Workshop: CRN's Day of Science and has done so since 2016. Hear from last year's award recipients Katharine Harrington, Carley Bowering and Emily Kjell in this short video. Learn more.
Additionally, since 2008, CRN has provided the American Society of Nutrition (ASN) with annual grants for nutrition researchers through the Mary Swartz Rose Awards, presented to a senior and a junior investigator in the field of essential nutrients and bioactive food components. Learn more.
CRN to comment on 2020 DGAC 'Scientific Report'

The 2020 Dietary Guidelines Advisory Committee (DGAC) released its Scientific Report this week. The report includes the DGAC's conclusions and advice to USDA and HHS as they develop the 2020–2025 Dietary Guidelines for Americans, which is anticipated by the end of the year. CRN has engaged in the DGAC's process from the outset, submitting comments and speaking publicly at a July 2019 meeting, attending the webcast March 12–13 meeting, and submitting additional comments in advance of the DGAC's final meeting last month. Contact Haiuyen Nguyen with questions.
Clinical research experts among CRN membership share insights on latest challenges, opportunities
Research will continue to play a key role in developing innovative ingredients and finished products, as top research organizations adapt to the changes required by COVID-19. Learn about challenges and opportunities for clinical research from our webinar, featuring experts from CRN members Biofortis, Dicentra, Nutrasource and Mars Edge—now available on demand.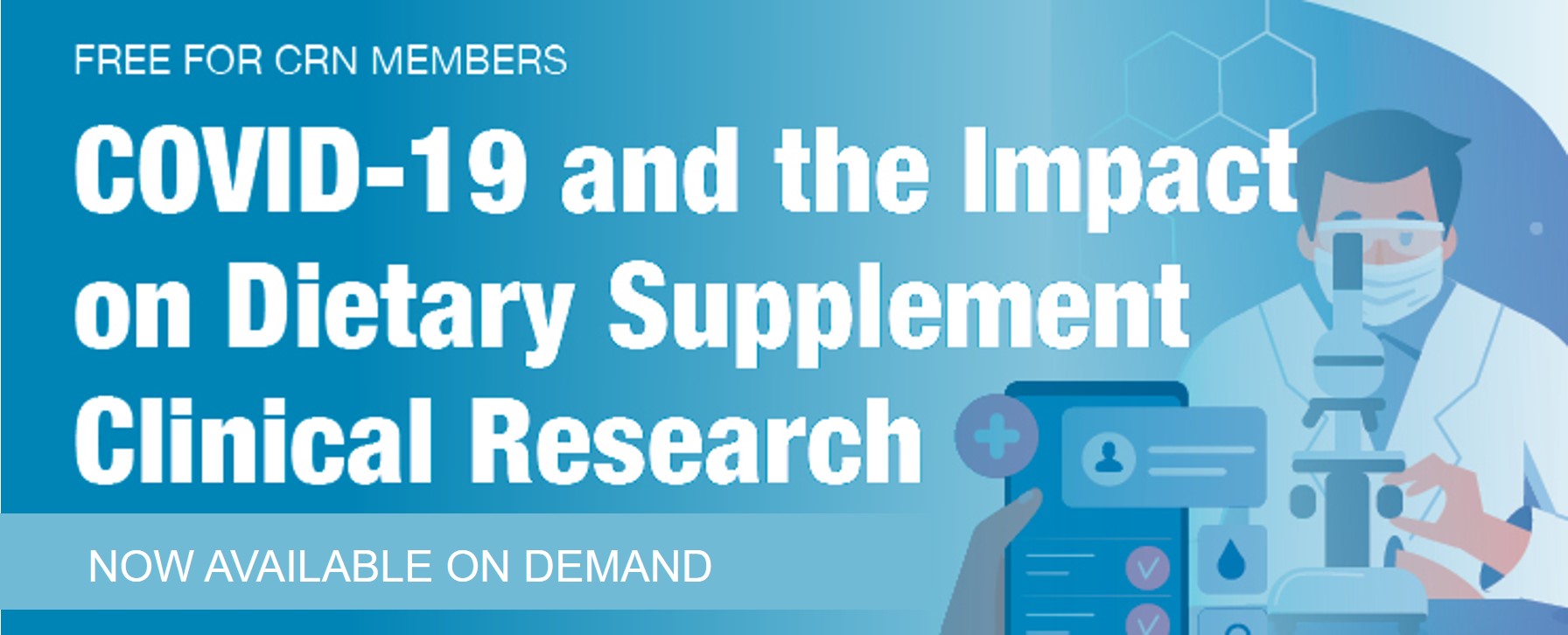 NDI master files promote innovation, sound science
The development of new dietary ingredients (NDIs) is crucial for stimulating growth within the dietary supplement industry and delivering new products to benefit health. Such innovation requires substantial investment and raises intellectual property protection concerns in a competitive marketplace, which is why CRN supports the implementation of an NDI master file system as a way to streamline, and even incentivize, submission of NDI notifications. Learn more in this article by Haiuyen Nguyen in Regulatory Focus.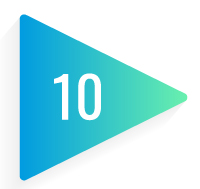 Urging FDA to create incentives for innovation in supplement research with NDI master files is one of CRN's top 10 priority initiatives for 2020. What else are we up to this year? See them all here.
Nutrition research at your fingertips
Research Watch, CRN's curated database of innovative studies involving dietary ingredients and supplements, gives members easy access to leading science. Share your company's published research with CRN's #TeamScience to be included in our collection. Contact Haiuyen Nguyen.