Scientific Advisory Board
Nutrition Access Task Force: Scientific Advisory Board
CRN's Nutrition Access Task Force recognizes the importance of science-based decisionmaking driving our efforts and has assembled a Scientific Advisory Board of the following experts to complement CRN Senior Vice President Scientific & Regulatory Affairs Andrea Wong, Ph.D.'s nutrition science leadership of the project:
Regan Bailey, Ph.D., MPH, RD, CPH Associate Institute Director, Institute for Advancing Health Through Agriculture and Professor of Nutrition, Texas A&M University
Jeffrey B. Blumberg, Ph.D., FASN, FACN, CNS-S Professor Emeritus in the Friedman School of Nutrition Science and Policy, Tufts University
Nana Gletsu Miller, Ph.D. Associate Professor, Applied Health Science, School of Public Health, Indiana University-Bloomington
Learn more about our Scientific Advisory Board members:
Regan Bailey, Ph.D., MPH, RD, CPH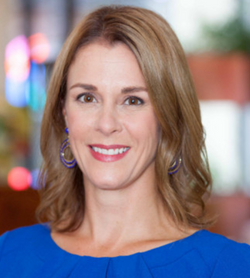 Regan Bailey is Associate Institute Director for the Institute for Advancing Health Through Agriculture and Professor of Nutrition at Texas A&M University.  She previously served as a Professor of Nutrition Science at Purdue University, and as a Nutritional Epidemiologist and Director of Career Development at the National Institutes of Health, Office of Dietary Supplements.
Dr. Bailey is a Registered Dietitian who completed a dietetic internship and M.S. in Food and Nutrition from the Indiana University of Pennsylvania. Dr. Bailey received her Ph.D. in Nutrition Science from The Pennsylvania State University. Dr. Bailey completed an M.P.H from the Bloomberg School of Public Health at Johns Hopkins University. 
The focus of her research is to improve the methods of measuring nutritional status to optimize health. She utilizes nationally-representative survey data to characterize the American dietary landscape, to identify the optimal methods for assessment of biomarkers of nutritional status, and importantly, to understand how dietary intakes relate to health outcomes. Dr. Bailey worked to develop the first models combining nutrients from foods and dietary supplements to estimate total usual intake.  Her work was used to inform the calcium and vitamin D Dietary Reference Intakes, and the National Academy reference values. Dr. Bailey has used these models to identify differences in nutritional exposures by gender, race, ethnicity, life stage, and income, suggesting the need for population-specific, interventions and public health policy. She is the author of more than 150 peer-reviewed scientific publications.
Dr. Bailey served on the 2020 Dietary Guidelines for American Advisory Committee, and as chair of the Data Analysis and Food Pattern Modeling Subcommittee.  She was a member of the 2021 Committee on Scanning For New Evidence On Riboflavin To Support A Dietary Reference Intake Review for the National Academy of Medicine. She was recently appointed to serve on the American Heart Association's Council on Lifestyle and Cardiometabolic Health Nutrition Committee.
Jeffrey B. Blumberg, Ph.D., FASN, FACN, CNS-S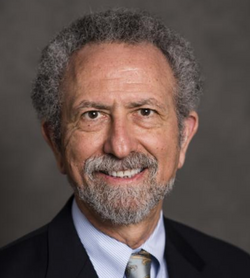 Dr. Blumberg is an active Professor Emeritus in the Friedman School of Nutrition Science and Policy at Tufts University in Boston. His research has been focused on the biochemical basis for the role of antioxidant nutrients and their dietary requirements in promoting health and preventing disease during the aging process via changes in the status of oxidative stress, glucoregulation, and inflammation. He has published more than 400 scientific articles and serves on the editorial boards of several scientific journals. Dr. Blumberg is cited in Thomson Reuters List of the World's Most Influential Scientific Minds (2015) and by Mendeley Data as among the top 1% of published authors in nutrition and dietetics (2020). He has participated in activities relevant to the incorporation of sound nutrition science into public health policy, including work as a member of the Workshop on Health Promotion and Aging in the Office of the U.S. Surgeon General, Sports Medicine Committee of the U.S. Olympic Committee, Consultation on Preparation and Use of Food-Based Dietary Guidelines for the World Health Organization/Food and Agriculture Organization of the United Nations, Food Advisory Committee of the Food and Drug Administration, and other committees.
Nana Gletsu Miller, Ph.D.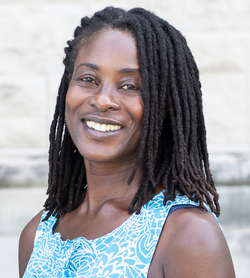 Associate Professor Gletsu Miller is affiliated with Applied Health Science in the School of Public Health at Indiana University-Bloomington. She obtained a Ph.D. in Nutrition and Metabolism from the University of Alberta, in Edmonton, Canada. She then underwent a postdoctoral fellowship in Pathology and Molecular Biology at Emory University. Afterwards, she served as an Assistant Professor in Surgery at Emory, and then as Assistant and Associate Professor with tenure in Nutrition Science at Purdue University. The vision of Dr. Gletsu Miller's research program is to evaluate nutritional solutions to promote the health of individuals undergoing clinical management of obesity and diabetes. One focus of her research is developing effective and safe diet and supplemental strategies for improving nutritional outcomes following bariatric surgery. A separate research program focuses on prevention of youth-onset type 2 diabetes in adolescents who have obesity and prediabetes. Dr. Gletsu Miller modifies nutritional status via diet and nutritional supplement interventions and she assesses nutritional status using state of the art anthropometry, biochemical, clinical, and dietary methods.