Thank you to those who participated in the Chairman's Challenge!
Don't stop now! Share about your ongoing efforts as CRN and its Nutrition Access Task Force plans next steps with a reinvigorated initiative and we'll continue to highlight how CRN member companies are making a difference in ensuring access to good nutrition and nutrition education for all.
---
ADM/Deerland Enzymes and Probiotics—through ADM Cares and Gift of Hope, the company has reached communities in need both worldwide and close to home.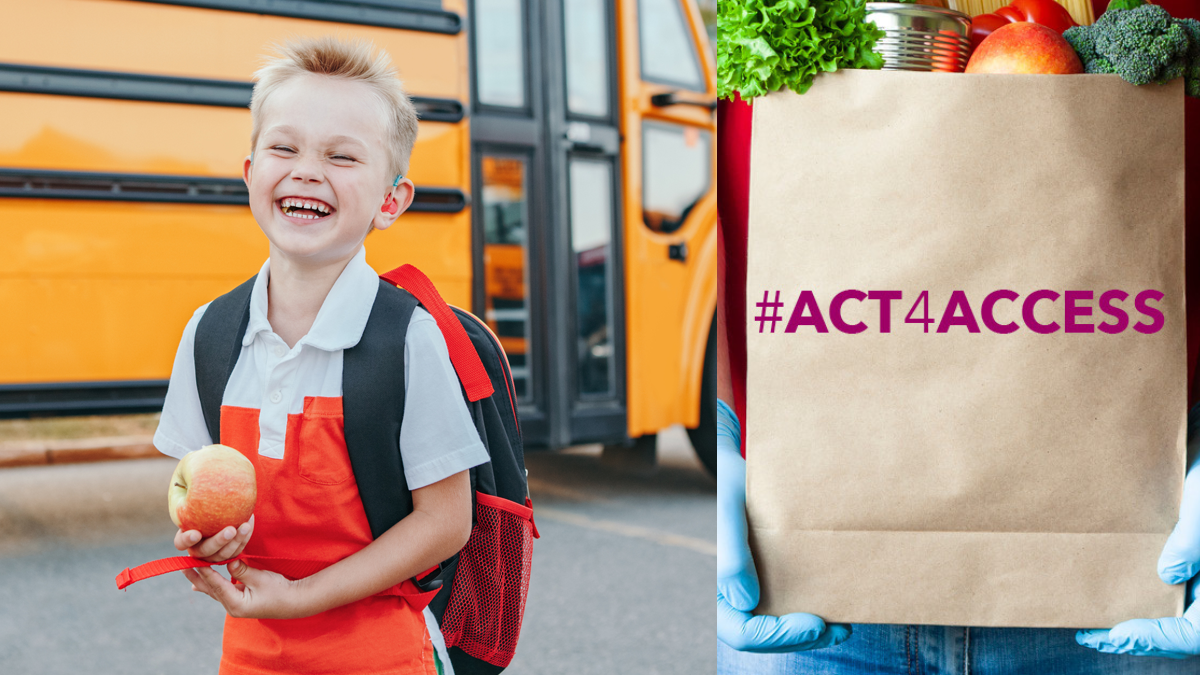 ---
Amway/Nutrilite—The company logged over 2,700 volunteer hours and transformed the community with 24 projects during Amway Cares Week of Service, a four-day employee volunteer experience that engaged over 400 employees in service projects with more than 17 local non-profit organizations across Kent County.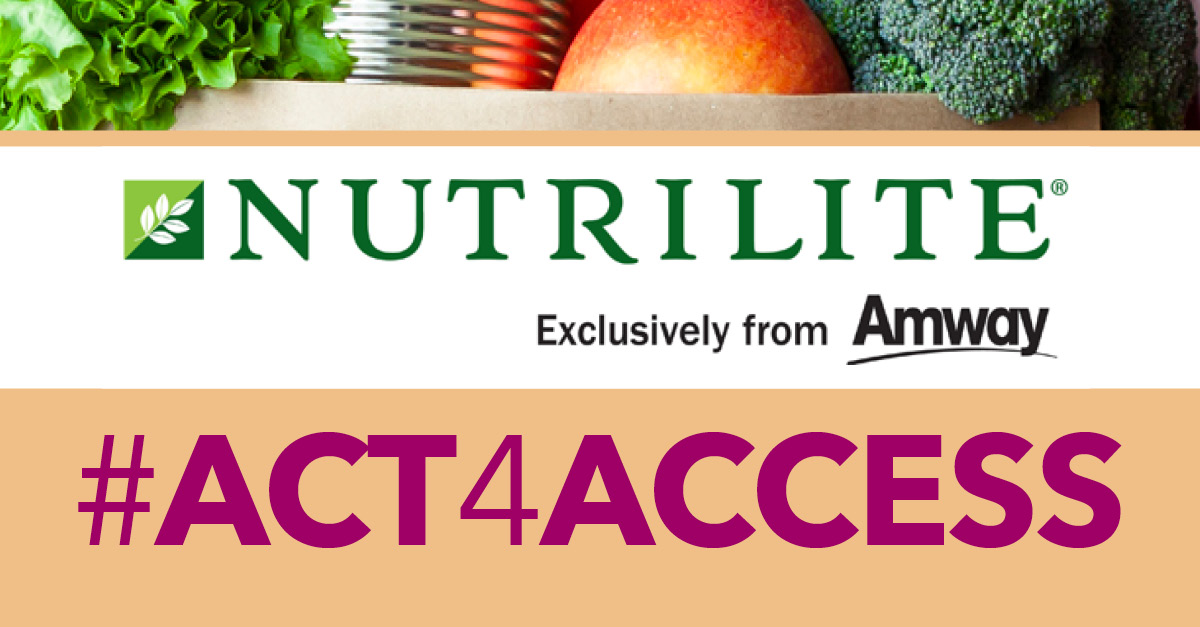 ---
AstaReal—The company volunteered with God's Love We Deliver, an organization that specializes in medically tailored meals for people too sick to shop or cook for themselves. We love AstaReal's use of CRN's social media graphics which are available for customization via Canva to share the news.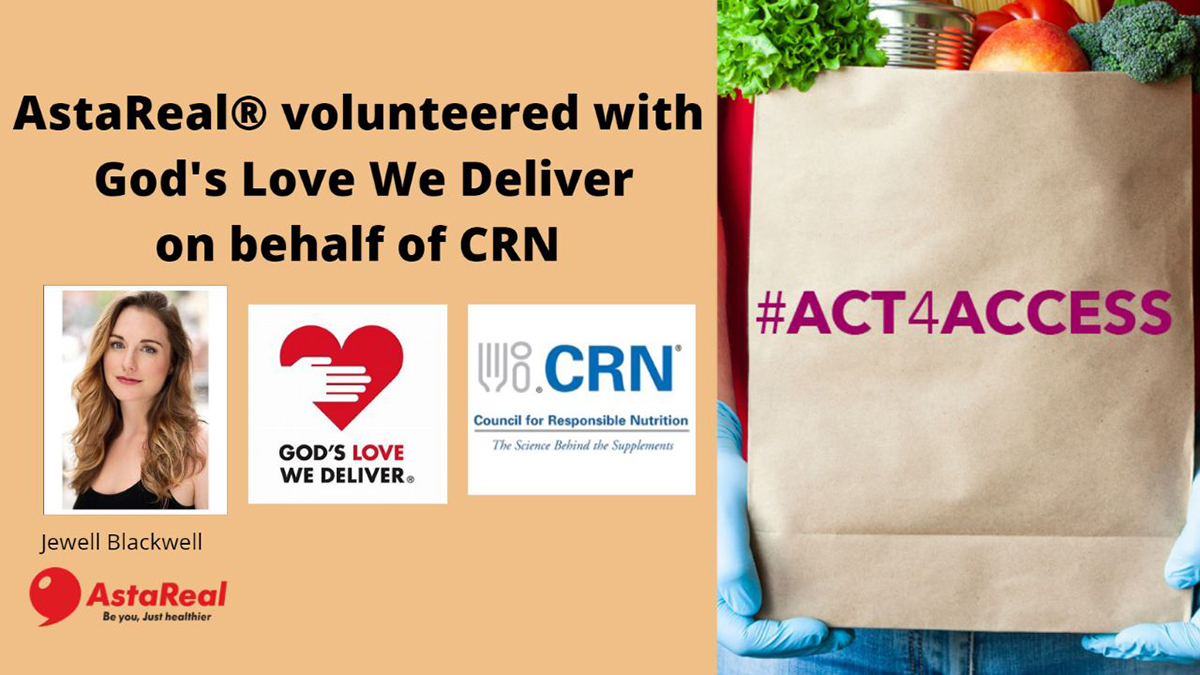 ---
Balchem—Learn about Balchem's Helping Hands program in a recent Nutrition Industry Executive article.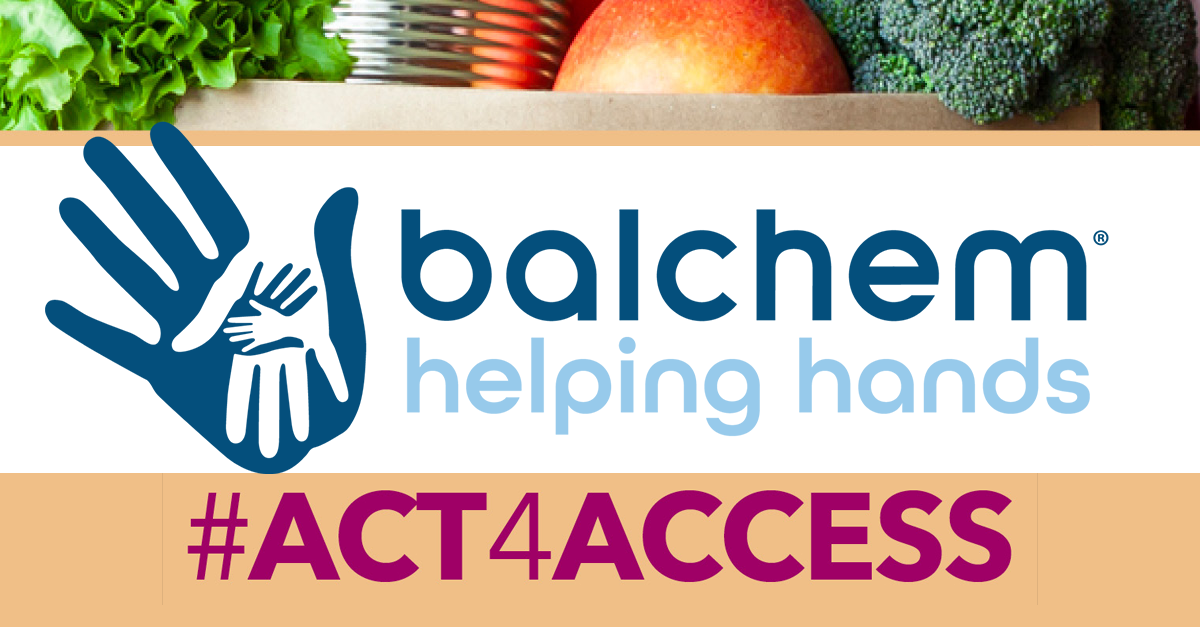 ---
BASF Corporation—through Interfaith Food Pantry and Nourish.NJ BASF continues to serve its community and fight to end hunger. This year the company has donated $40K, in addition to participating in local events that support food security.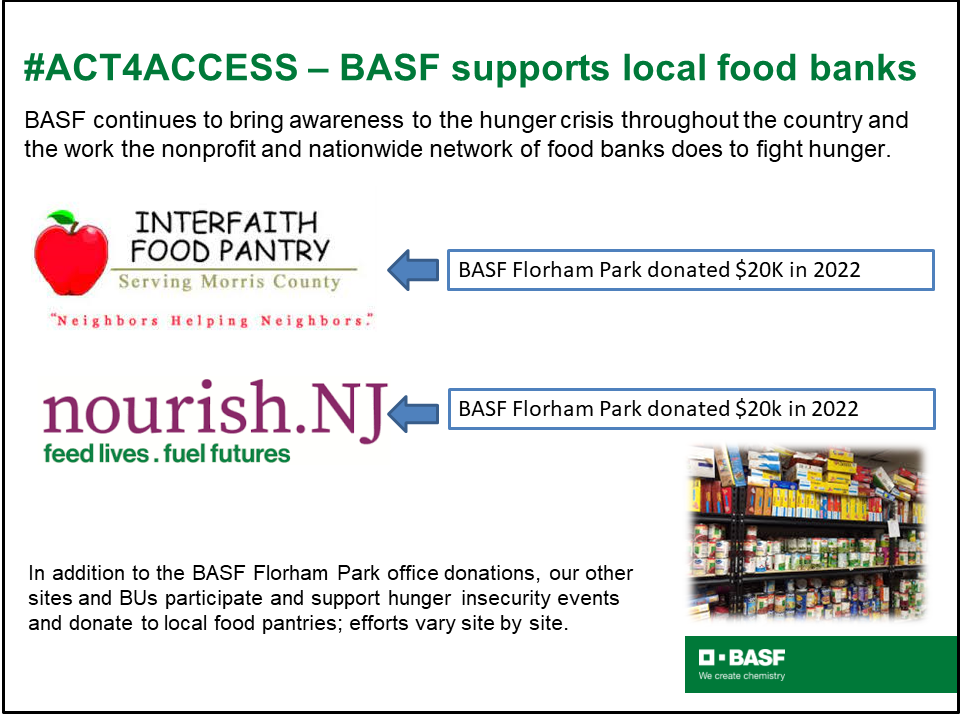 ---
BIO-CAT—In accepting the Chairman's Challenge, BIO-CAT has donated more than 900 pounds of food to the resource council, in the past two years alone, and donated funds to the Blue Ridge Area Food Bank, which serves more than 119,000 people per month.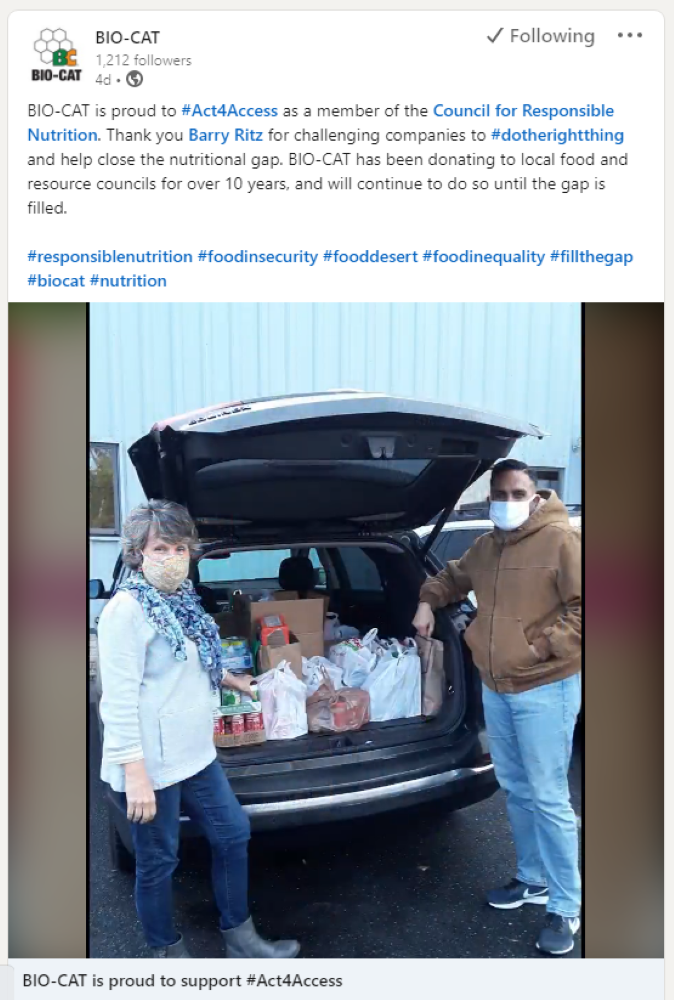 ---
ChromaDex—Mona Rosene, MS, RD, shared how ChromaDex served those in recovery for the Chairman's Challenge. Their efforts aid those on the path to recovery, ensuring they have the support they need, both physically and mentally. Plus, Yasmeen Nkrumah-Elie, Ph.D., shared how members of ChromaDex's Tru Crew came together to volunteer at OUR Center in Longmont, Colorado to add to our contributions to this effort.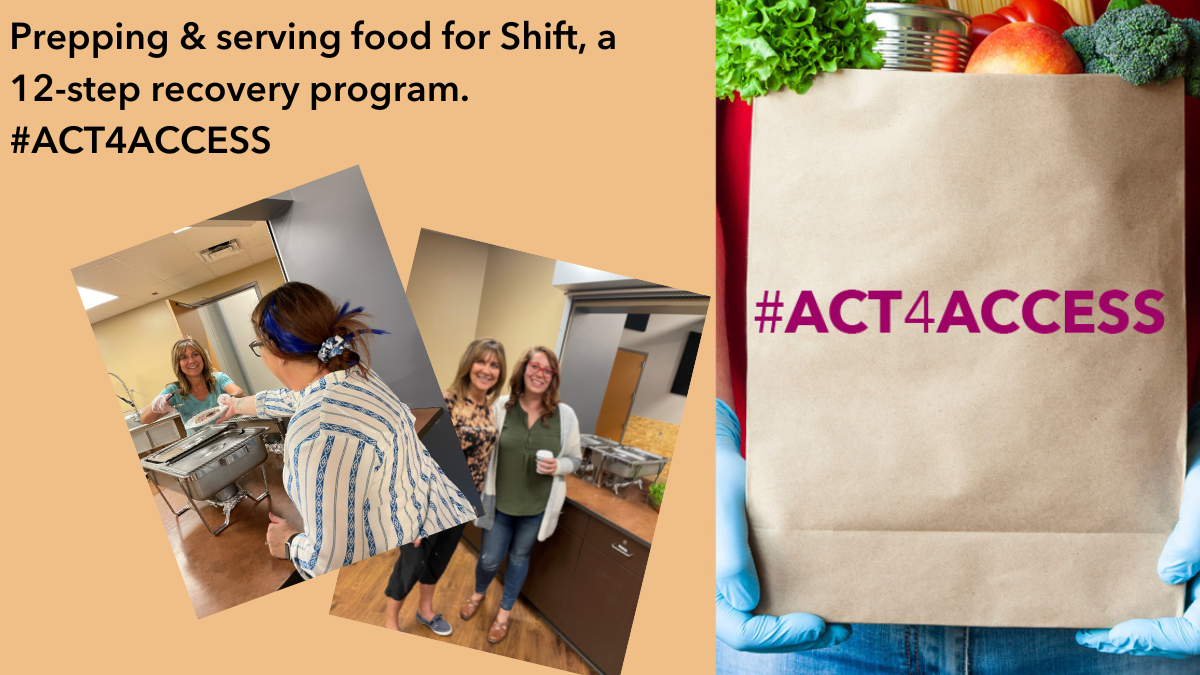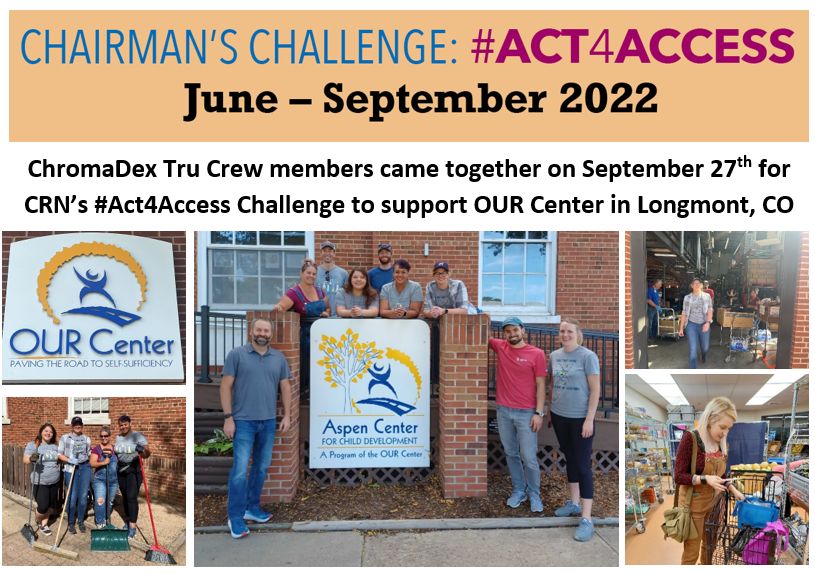 ---
Clorox—in support of the Chairman's Challenge, RAINBOW LIGHT® (Clorox) has shared the renewal of its ongoing partnership with Vitamin Angels in their effort to improve the nutrition and health of children and their mothers in underserved communities throughout the world.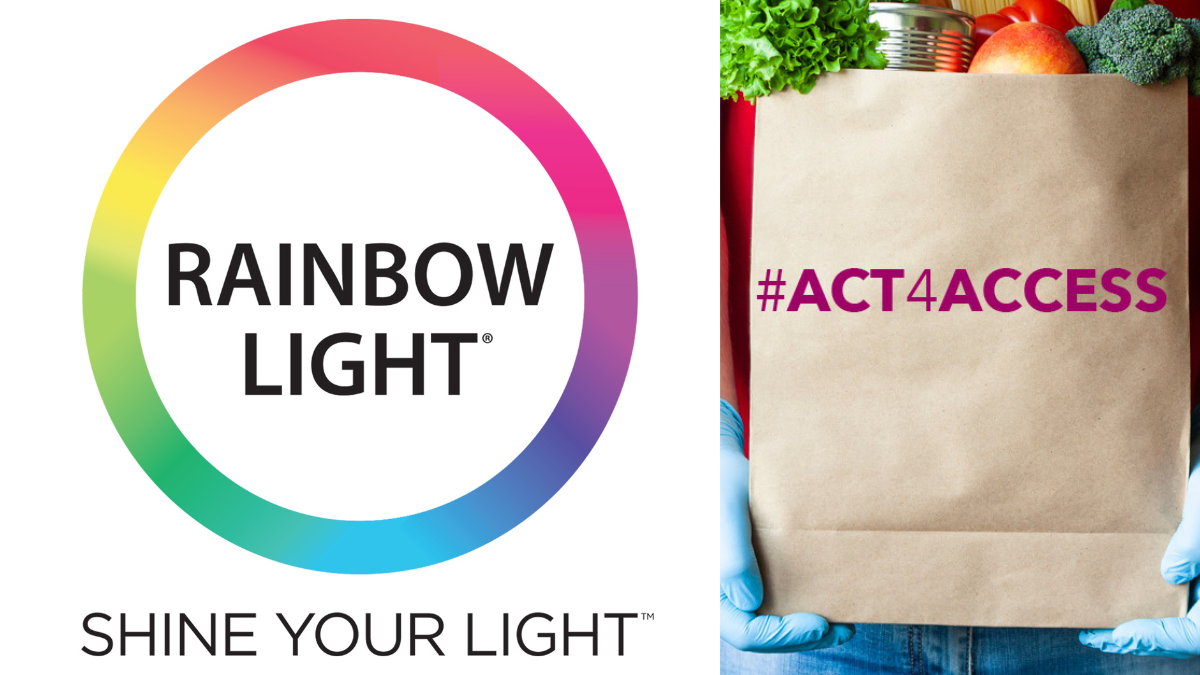 ---
Cypress Systems—The Cypress team shared their efforts to #Act4Access by donating 4,000 doses of prenatal supplements to the Wings of Hope Rescue Home and through its non-profit, A Thousand Plus.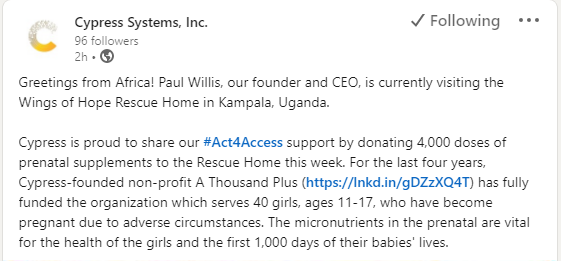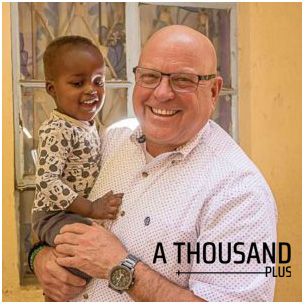 ---
Friesland Campina executes far-reaching corporate citizenship efforts around the globe. In the Netherlands alone, the company delivers an average 30,000 kg of dairy products every week to food banks.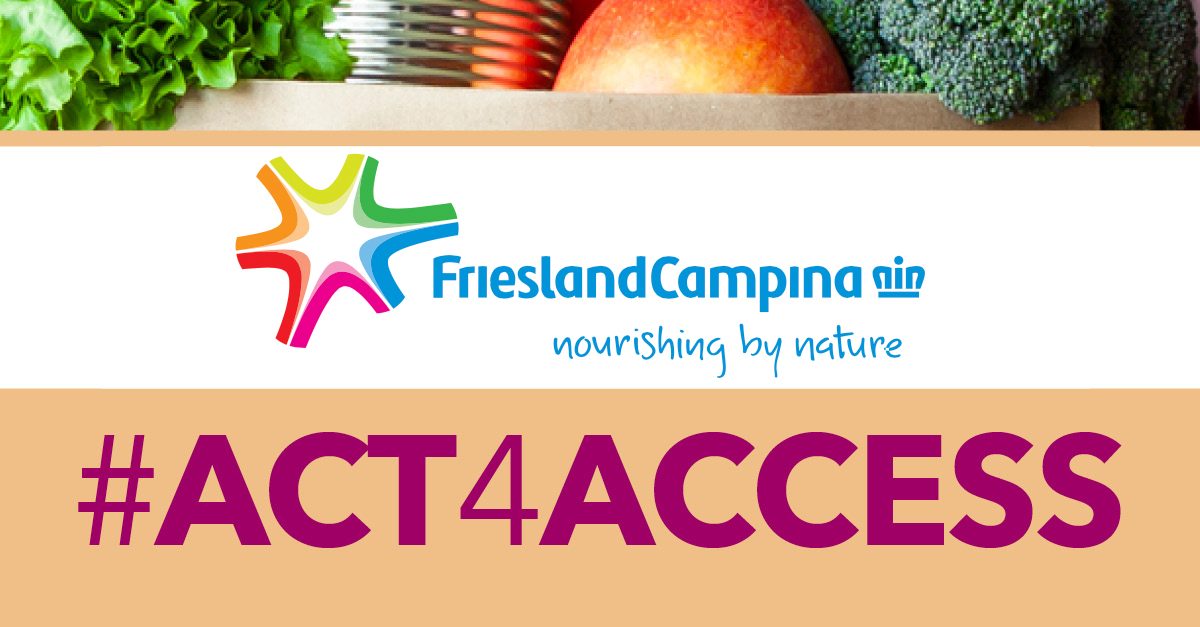 ---
Haleon—In Sept., Hunger Action Month, the Haleon Wellness team volunteered at their local Grow A Row farm to harvet vegetables for those in need.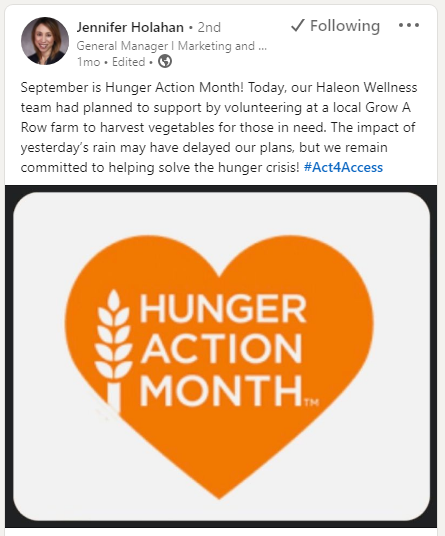 ---
Healthy Directions—Ben Teicher, president and CEO of Healthy Directions, shared his experience volunteering with Nourishing Bethesda in his local community.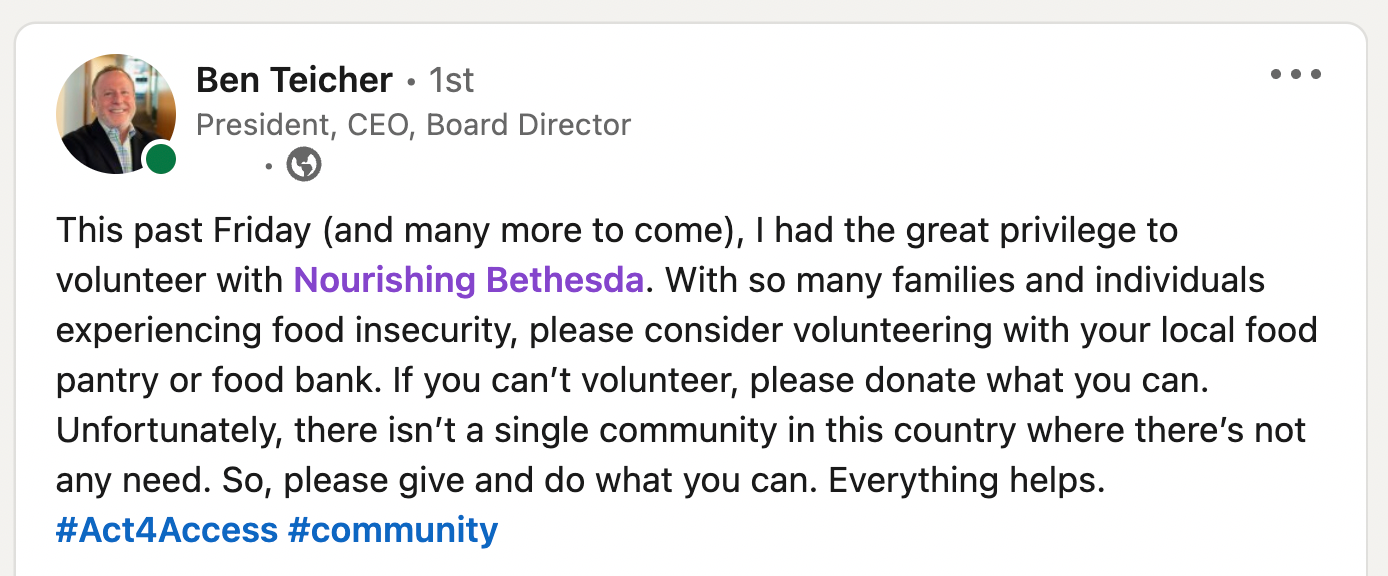 ---
Herbalife Nutrition Global Impact through its Nutrition For Zero Hunger initiative with the Herbalife Nutrition Foundation is increasing access to nutrition, nutrition education and providing critical resources to help end global hunger.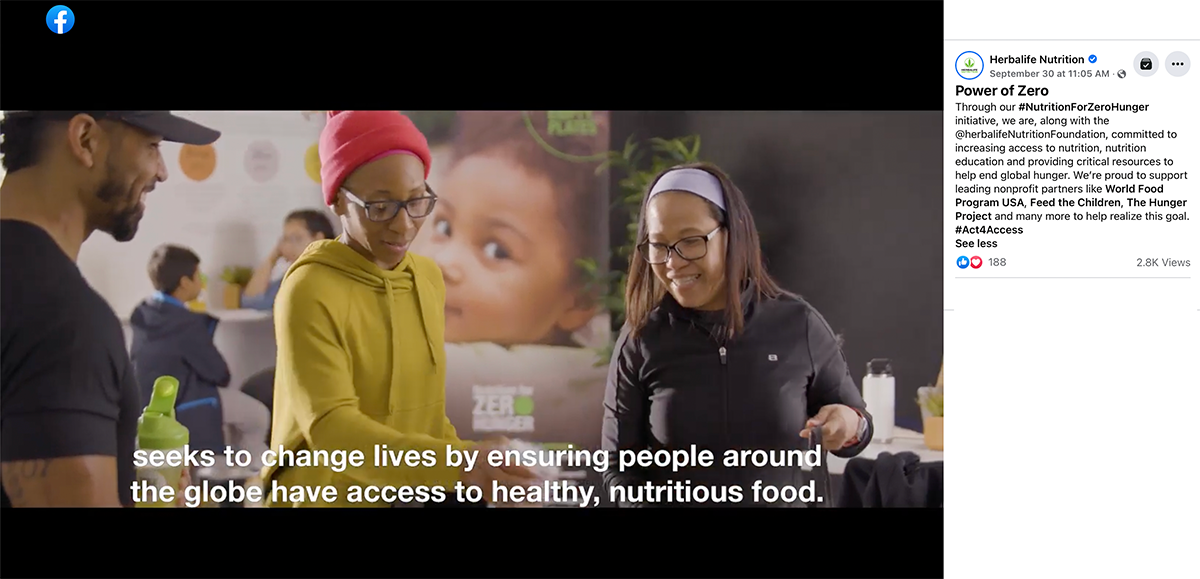 ---
Lathrop GPM LLP—Katie Bond shared about the firm's donation to Shepherd's Table.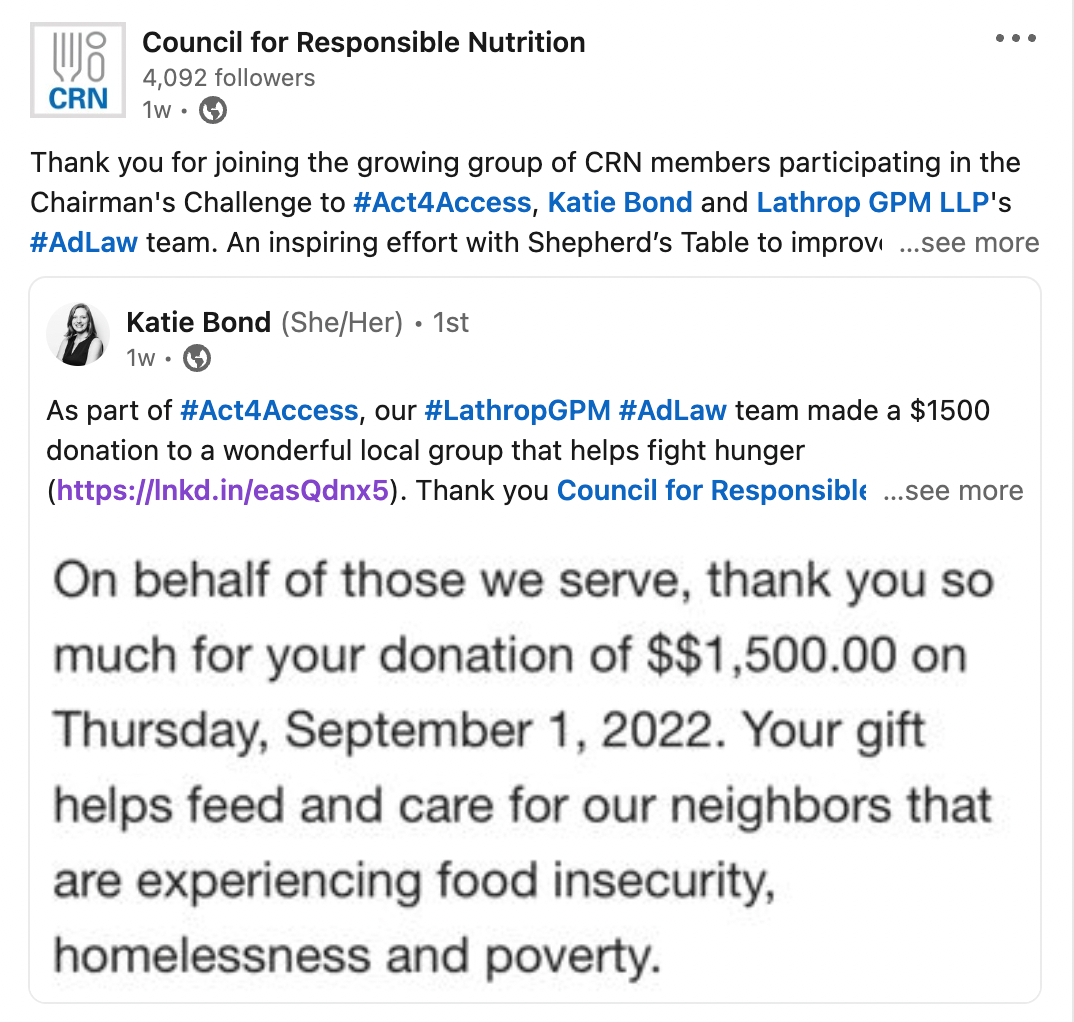 ---
Nestlé—as part of Nestlé Cares Week of Service, more than 1,000 Nestlé employees supported nearly 30 organizations. Plus, Board Chair Barry Ritz shared his experience with "Grow it Green."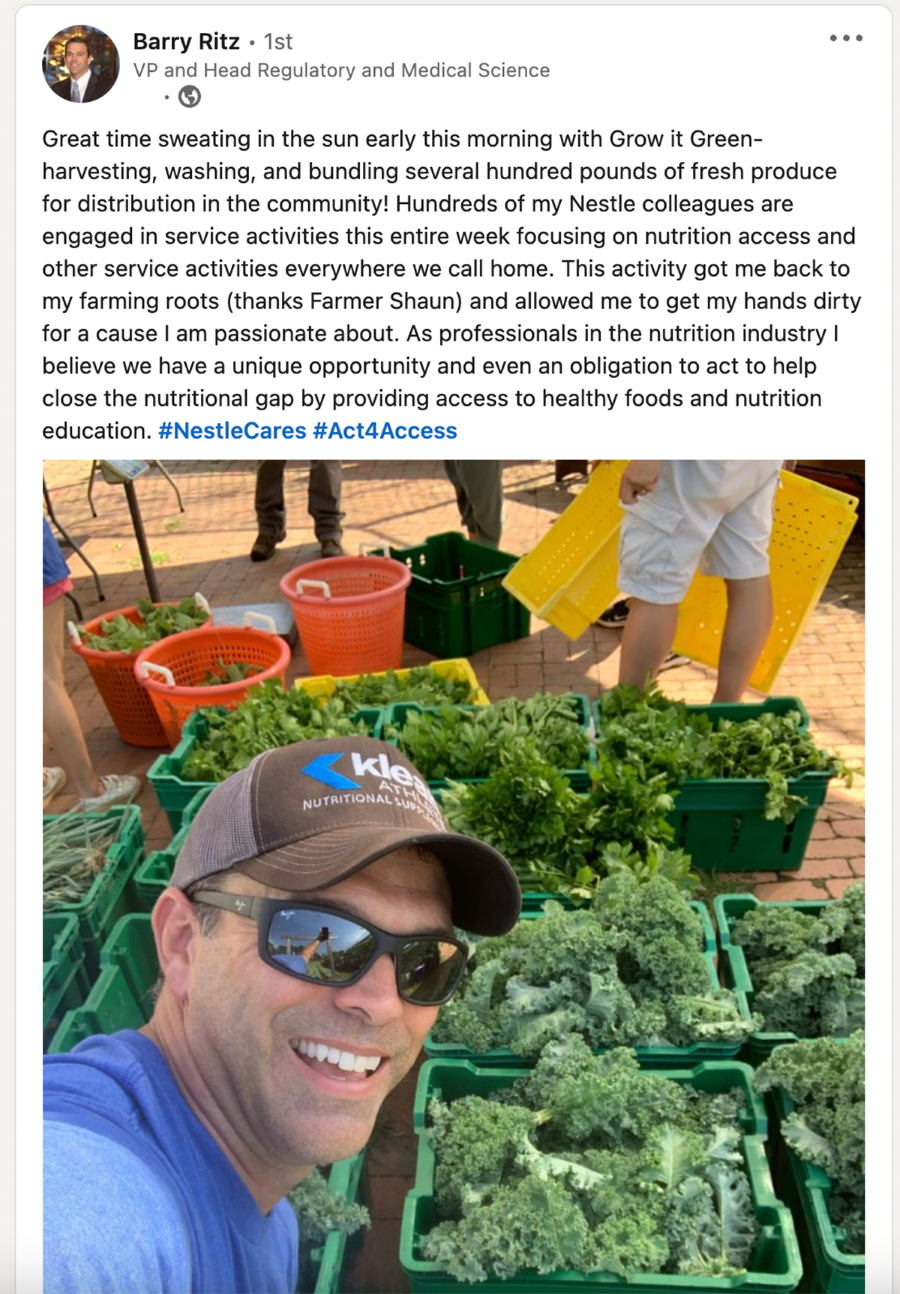 ---
New Hope Network—Carlotta Mast and team raised money for Metro Caring and their impactful work to eradicate hunger in Colorado as part of Informa's annual Walk the World fundraising event.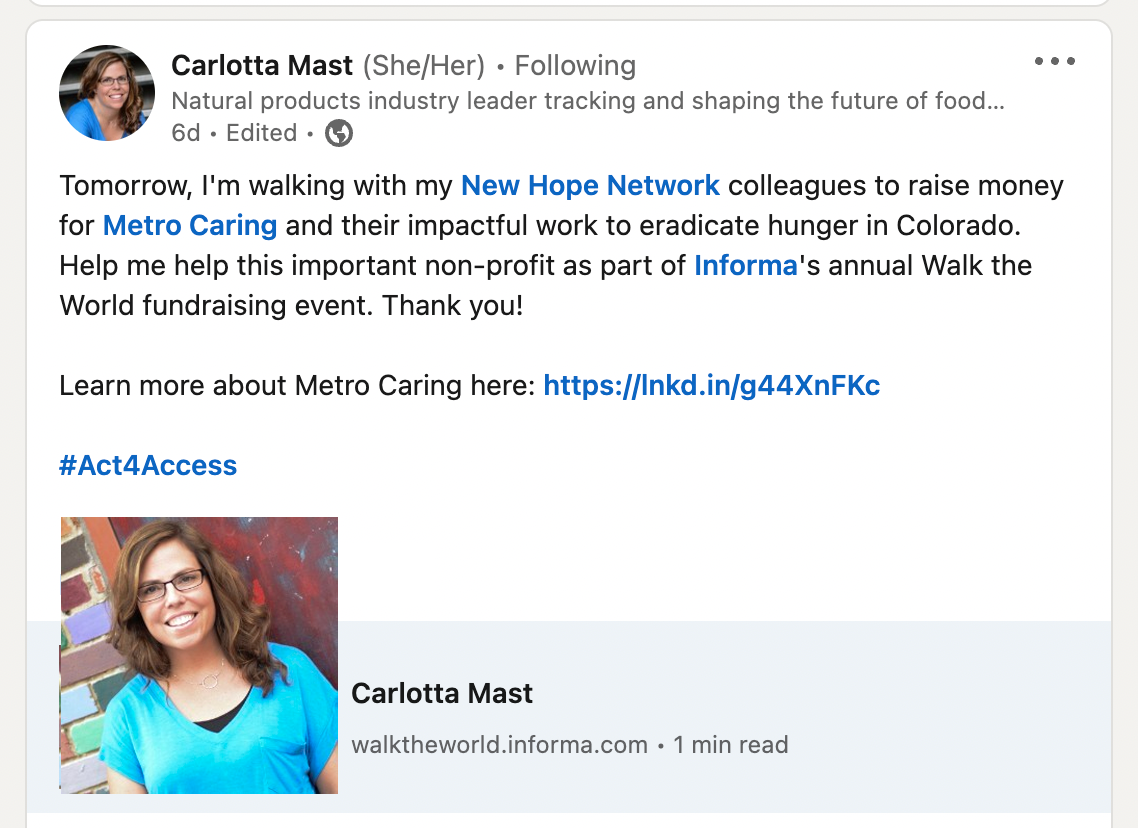 ---
Nutrawise—Tara Martin, general counsel at Nutrawise, shared her excitement for #Act4Access and gave a heads up on what's to come from the company.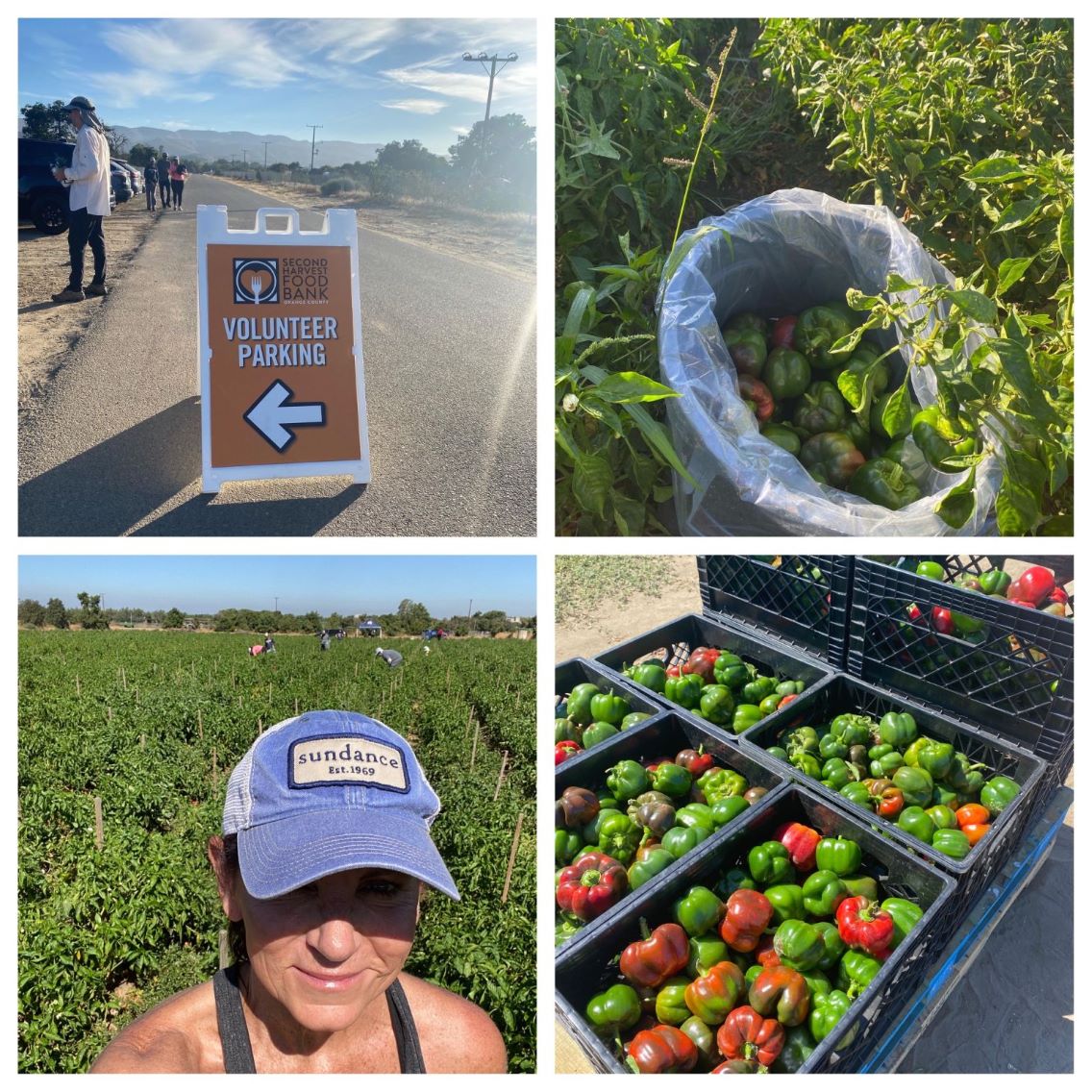 ---
OmniActive—to improve access to early childhood nutrition and jumpstart healthy vision, OmniActive partnered with Vitamin Angels to help provide access to Vitamin A supplementation for 50,000 children in need.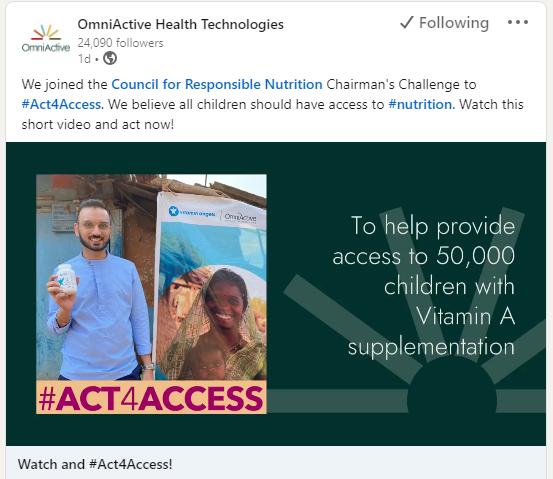 ---
Onnit—Through Central Texas Food Bank, the Onnit team donated highly requested food.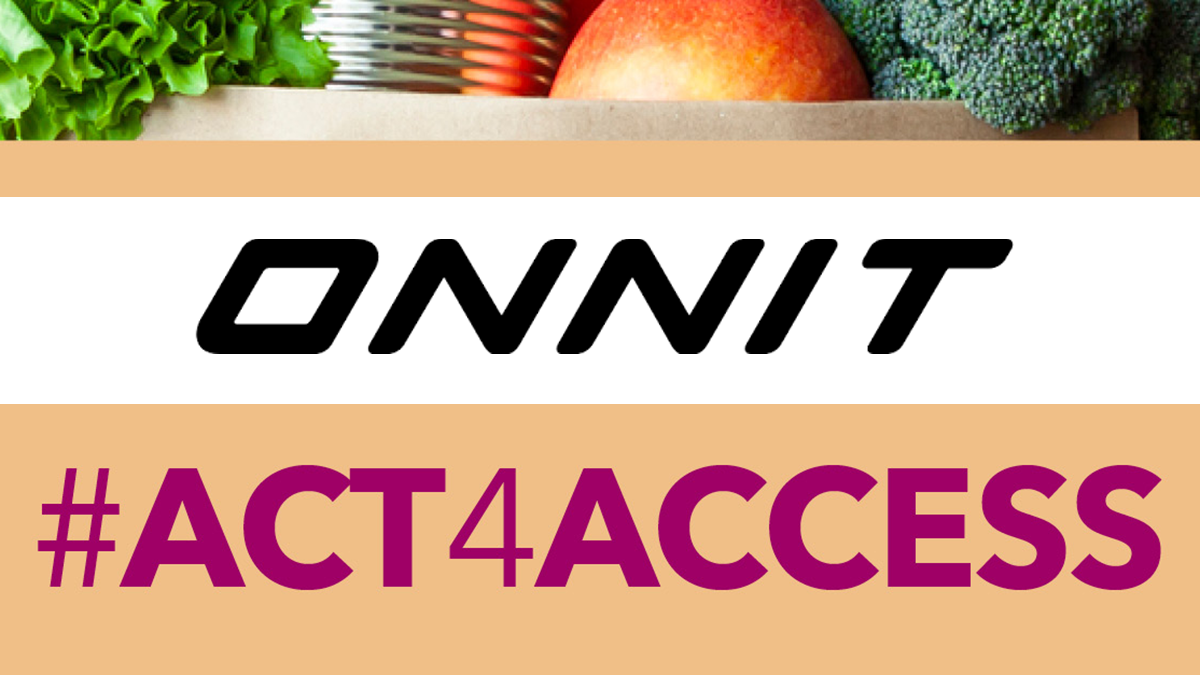 ---
Ortho Molecular Products—through CRN associate member Southwest College of Naturopathic Medicine & Health Sciences, Ortho Molecular helped reduce nutrition and health disparities, better access to nutritional products, and promote nutrition and health education.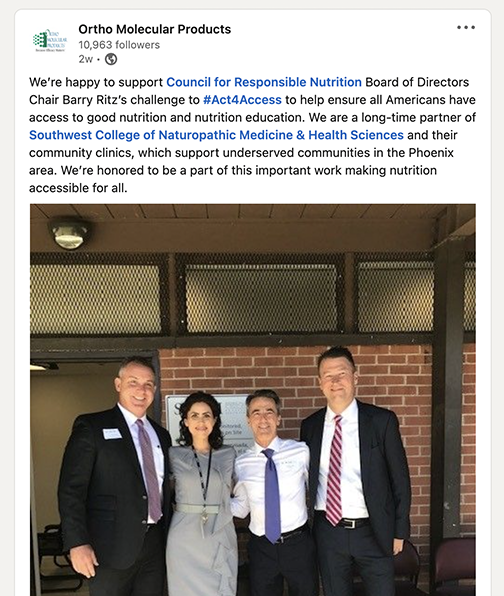 ---
Pharmavite—the Pharmavite team worked with the #TeachHealthy with Nature Made campaign over the summer and donated seven million servings of Nature Made immune support products to teachers and students and gave $4 million to fund teachers' classroom projects. In addition, Pharmavite PAC matches employee contributions to charities. Since 2019, the company has donated $118,915. In addition, TJ Tugas shared that the Pharmavite San Fernando facility partnered with MEND - Meet Each Need With Dignity a food bank to support hundreds of families that need access to food.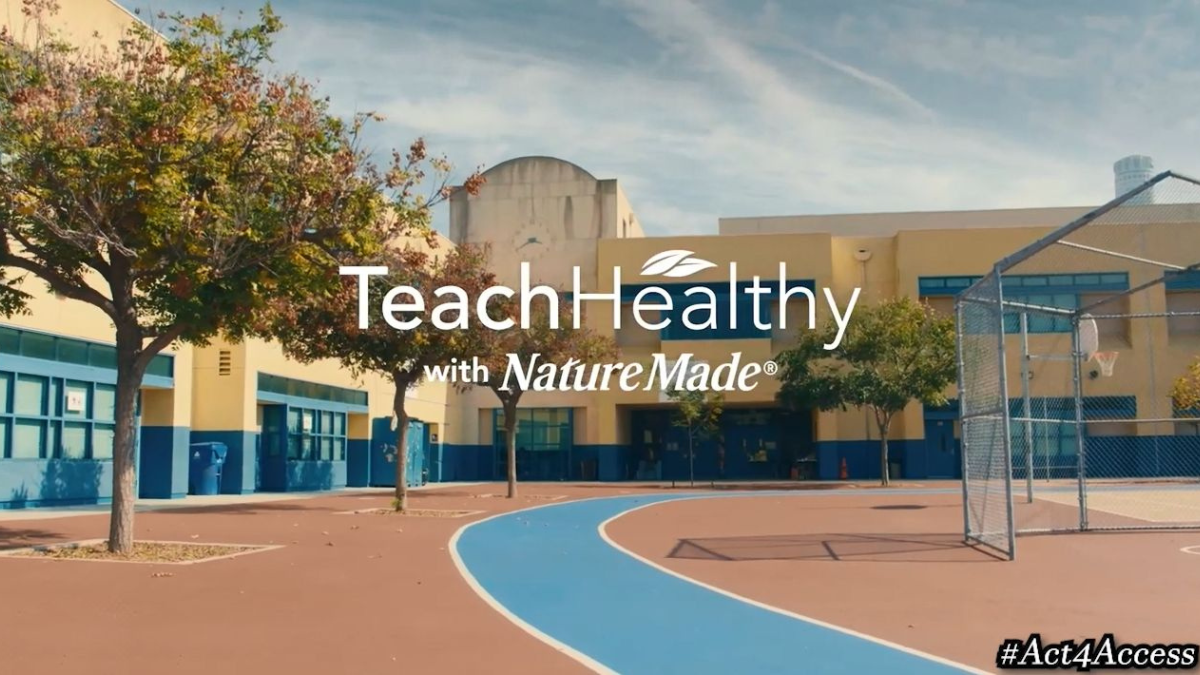 ---
Plexus Worldwide—The company's Week of Service resulted in 159 volunteers donating 634 hours of their time to pack 12,956 emergency and senior food boxes.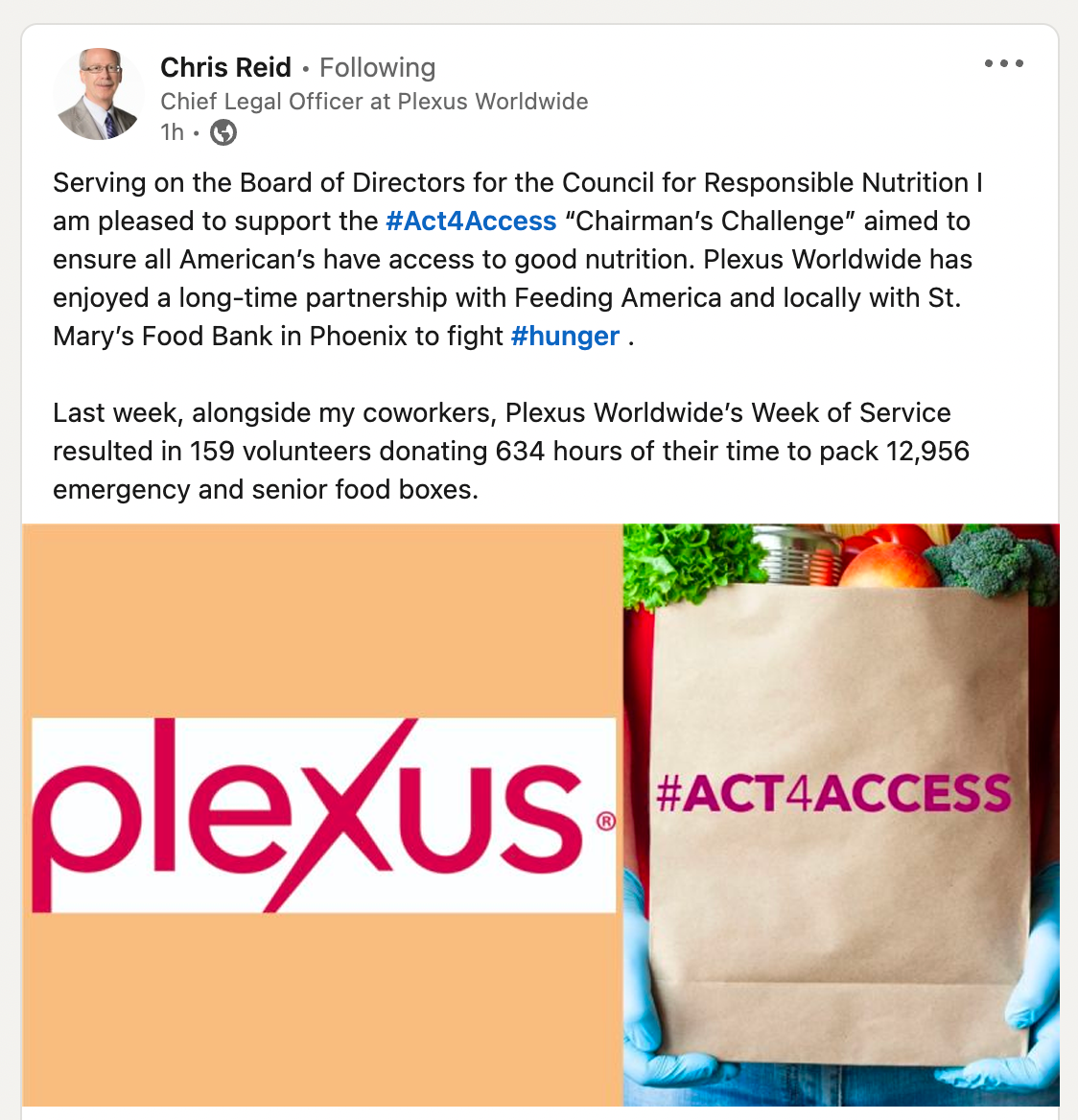 ---
SmartyPants—working through Vitamin Angels, the company helped those in need have access to healthy foods, maternal and child nutrition education, and micronutrient supplementation. The company shared its efforts on Instagram.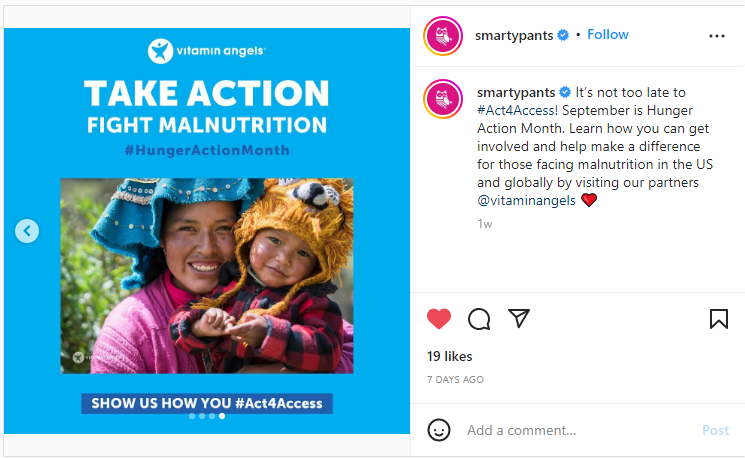 ---
Stratum Nutrition—Stratum is committing to providing multivitamins to two local food pantries in Southwest Missouri and is scheduled to conduct a food drive for the Carthage Crisis Center and a local snack pack program through Bright Futures. Learn more.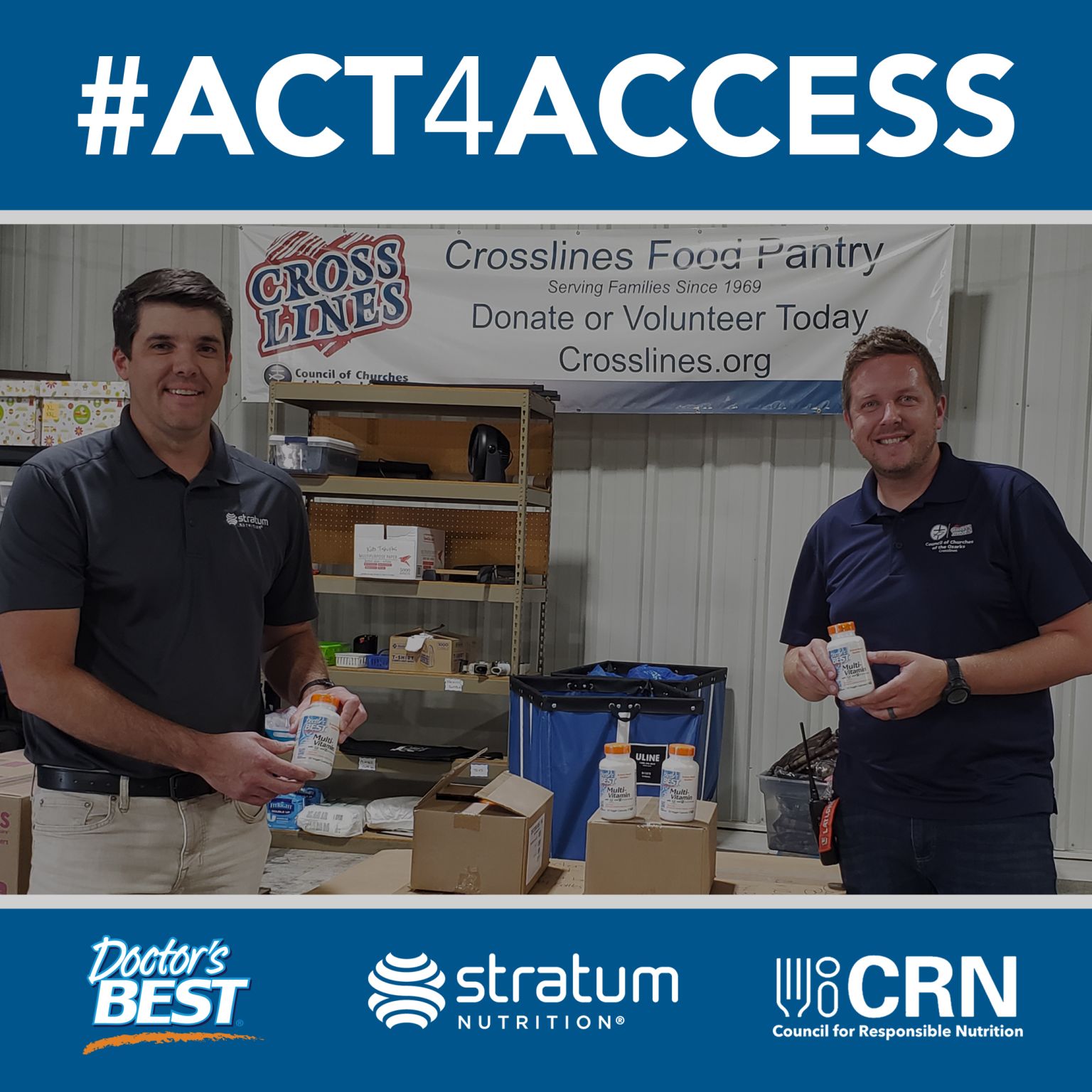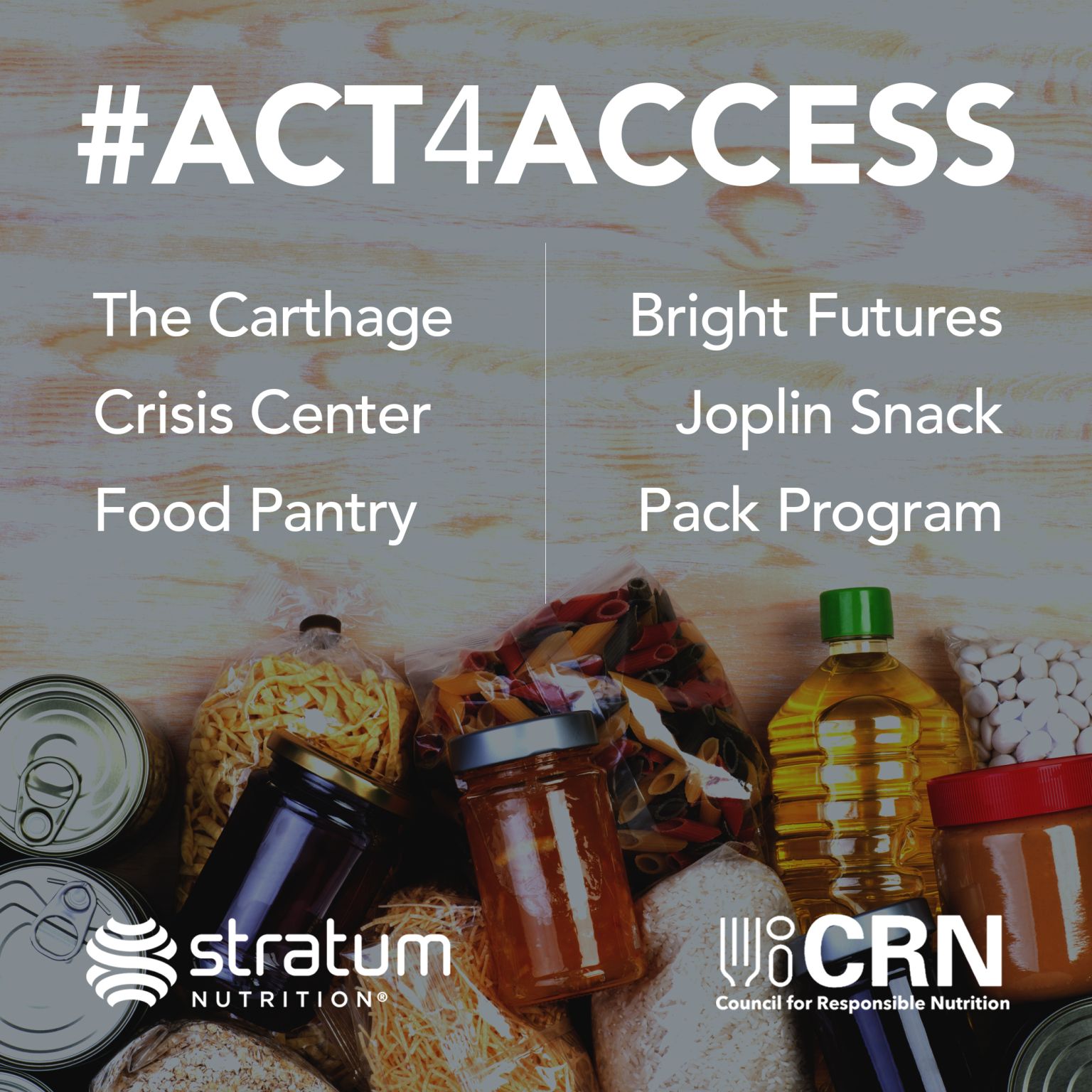 ---
Zarbee's—the Zarbee's team volunteered at the Utah Food Bank and the Northwest Arkansas Food Bank, and we are underway with a virtual food drive via Philabundance.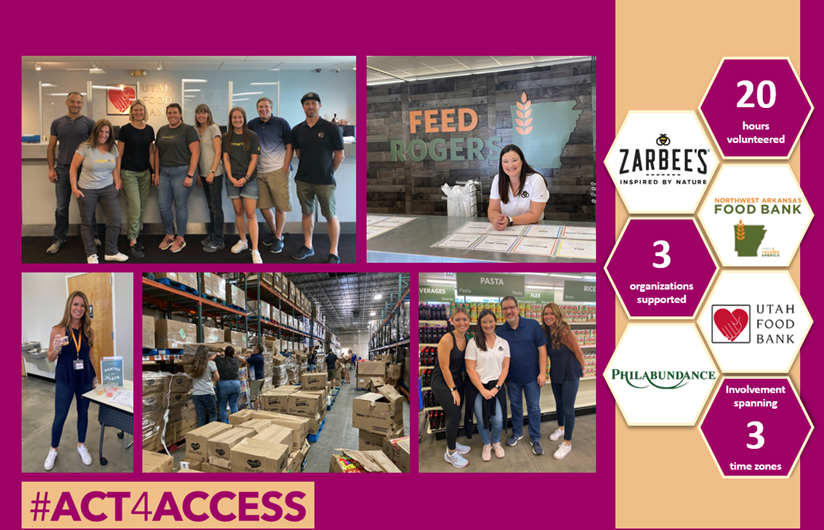 ---
CRN Staff—CRN staff are part of the association's efforts to #Act4Access, too! Haiuyen Nguyen, vice president of regulatory and nutrition policy, volunteered at the Capitol Area Food Bank, preparing boxes of food for those in need. Gretchen Powers, vice president of marketing and member experience, volunteered with her daughter at Food for Neighbors, serving their local community. Andrea Wong, Ph.D., senior vice president of scientific and regulatory affairs, and Megan Olsen, senior vice president and general counsel, volunteered at Meade Memorial Episcopal Church, providing bagged lunches and groceries to the community. Luke Huber, N.D., Carl Hyland, James Griffiths, Ph.D., and Anthony Esteban spent an afternoon volunteering at the Capital Area Food Bank.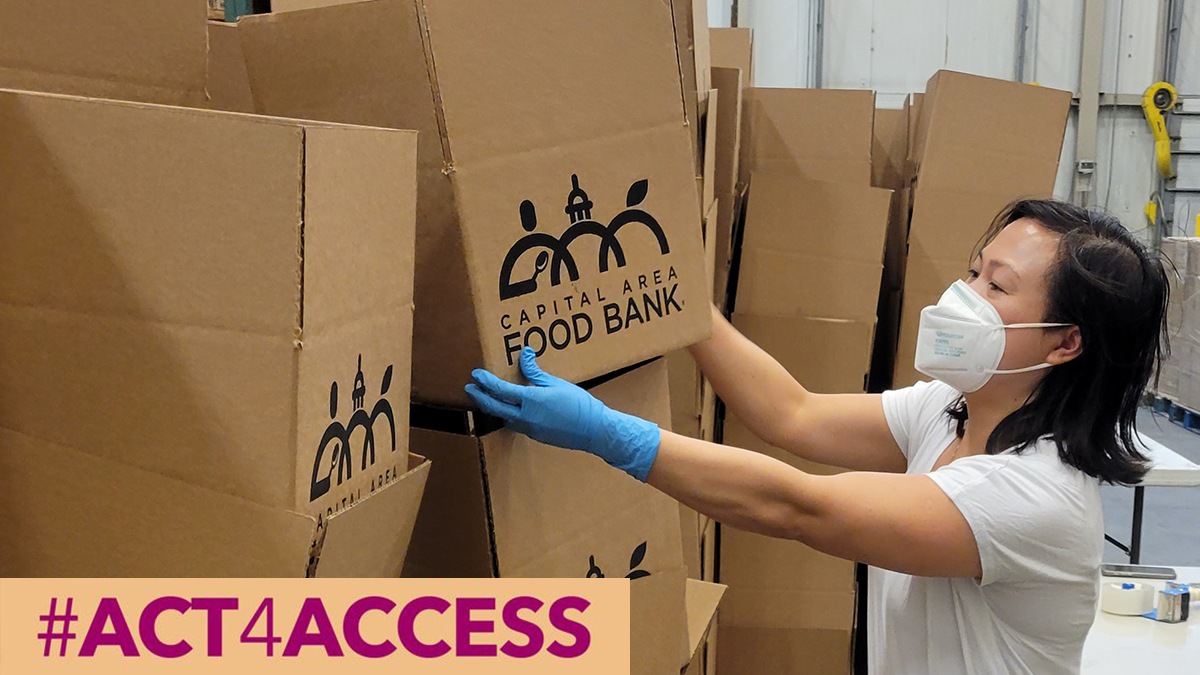 Thank you for accepting the #Act4Access challenge and sharing on your socials!