Dear CRN members,
I am so inspired by how I've seen companies rise to the challenge to #Act4Access and volunteer in their communities, as well as offer support across the globe in some cases, to help more people meet their nutritional needs and provide hope. 
For our part, at Stratum, I am excited to share about a new program we're developing. During the pandemic, we were made aware of a local food pantry that was buying multivitamins for their clients through a grant. This grant ran out recently and we decided to step in. Stratum is committing to providing multivitamins to two local food pantries in Southwest Missouri. Our first shipment will be delivered this month and was made possible through partnering with Doctor's Best.
In addition, our team at Stratum is scheduled to conduct a food drive for the Carthage Crisis Center and a local snack pack program through Bright Futures.
I look forward to reporting on next steps soon and seeing more CRN members #Act4Access through September for this first challenge.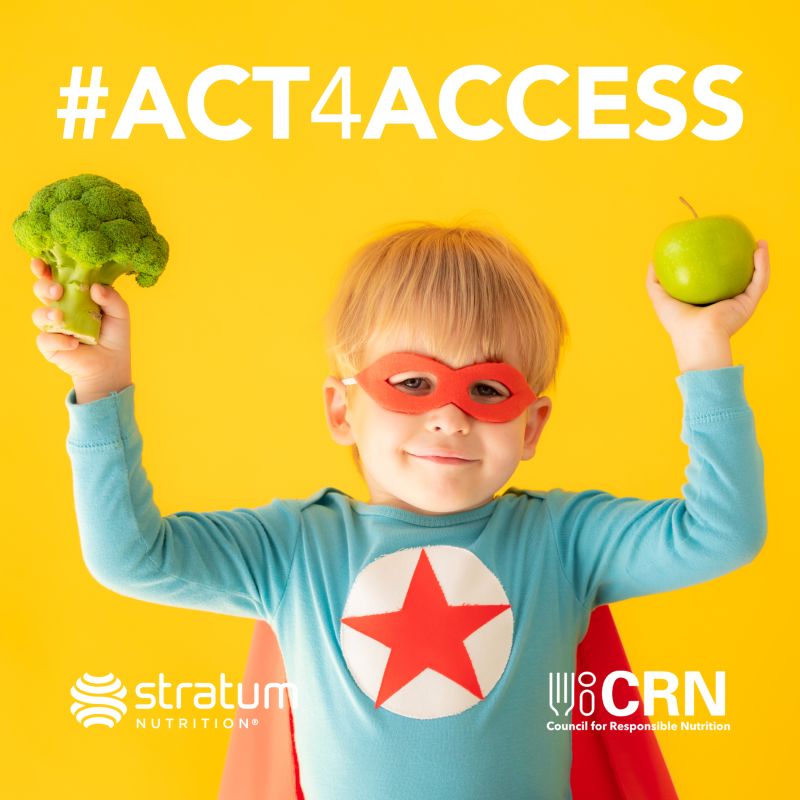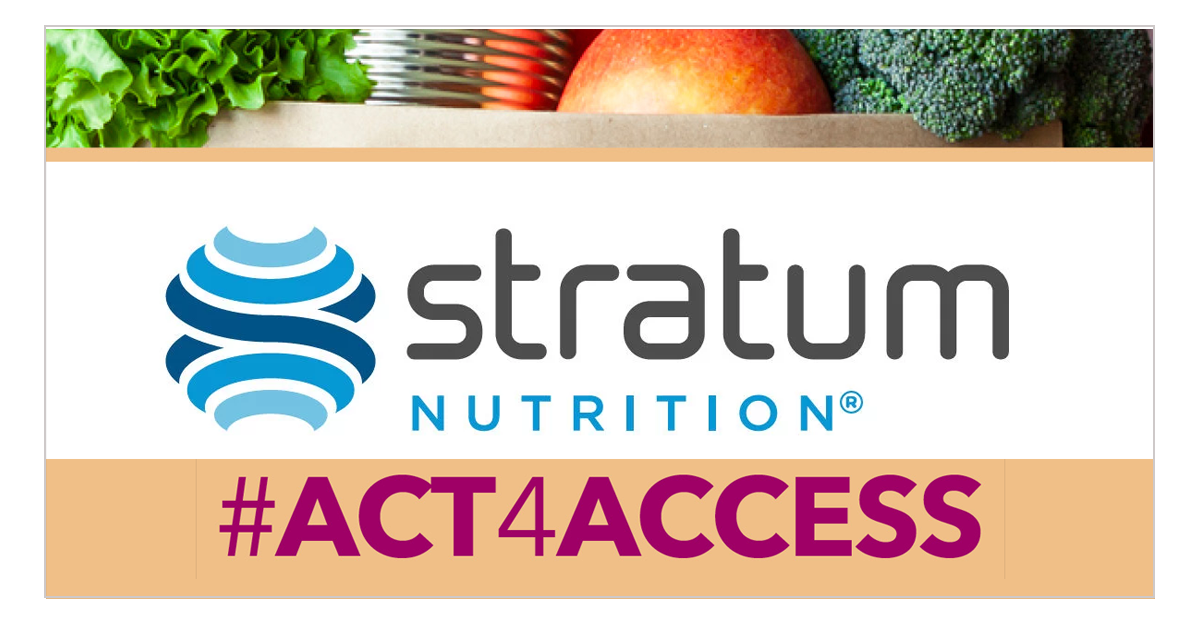 As a reminder, CRN's Nutrition Access Task Force has tools to help you tell your story: 
Though the Chairman's Challenge ends at the end of September, Hunger Awareness Month, this is just the beginning of our work! CRN will spread the word and include your company in our reports on this first collective initiative to fight hunger and help all Americans access good nutrition and nutrition education. 
As chair of CRN's Nutrition Access Task Force, I am working with dedicated representatives from CRN member companies along with staff liaison Brian Wommack to map out a pathway of continued work to improve consumer access to and education about supplements for the longer term.
Thank you again for your good work!
Micah Osborne
President, Stratum Nutrition
Chair, CRN Nutrition Access Task Force