Speakers
Medical Food Summit - Speakers
In alphabetical order
---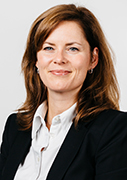 Charlotte Berg-Svendsen is a senior executive of BASF, leading the Nutrition and Health division's Strategic Innovation and intellectual property (IP) IP group. BASF's Nutrition and Health division is active in both the nutrition and pharmaceutical space, and has recently announced its intent to launch a medical foods product in the U.S. that has been developed by BASF as part of a corporately funded incubator. Prior to joining BASF, Ms. Berg-Svendsen was general counsel for the Pronova BioPharma Group and vice president of Strategic IP management. She has extensive experience working in the interface of legal, regulatory, IP, and innovation in both nutrition and pharma industries globally. 
---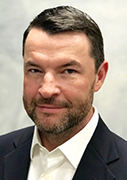 Gordon Bethwaite is vice president of sales and marketing for Guardion Health Sciences, a leading company in the field of ocular health technologies and products. Mr. Bethwaite holds a B.Sc. in Applied Biology from Liverpool John Moore's University. He possesses an in-depth knowledge of the drivers and trends in this rapidly moving and highly innovative market. He has 20 years of international experience working in the eye care industry, having held senior management positions with global eye care companies in the U.K. and U.S. Mr. Bethwaite is passionate about bringing the best care available to patients by partnering with physicians who share that passion. 
---
Patricia A. Hansen, Ph.D., serves as the deputy director of the Office of Nutrition and Food Labeling in the U. S. Food and Drug Administration's (FDA) Center for Food Safety and Applied Nutrition. Since joining the FDA in 1991, Dr. Hansen has served in a variety of scientific and policy-making roles in the agency's food and cosmetic safety programs. Prior to joining FDA, she conducted laboratory research in ultrafast molecular dynamics at the National Institute of Standards and Technology and in polymers and coatings at E. I. DuPont deNemours and Co. Dr. Hansen holds a Ph.D. in physical chemistry from the University of Pennsylvania.
---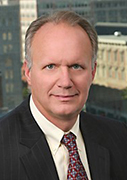 Todd Harrison, a partner at Venable, LLP, focuses his practice on Food and Drug Administration (FDA), U.S. Department of Agriculture Food Safety and Inspection Service (FSIS)/Animal and Plant Health Inspection Service (APHIS)/Agricultural Marketing Service (AMS), Federal Trade Commission (FTC), and Drug Enforcement Administration (DEA) matters as well as other federal, state, and international consumer protection agencies governing rules and regulations related to drugs, foods, dietary supplements, homeopathic remedies, medical devices, medical foods and cosmetics. He works extensively in the areas of food and dietary supplement safety, labeling and advertising claims. He drafts opinion letters regarding the status of food ingredients in the U.S. and assisted in the preparation of food additive petitions, GRAS notifications, and new dietary ingredient notifications. He also assists companies in developing self-determined GRAS position for food ingredients. Mr. Harrison has been involved extensively on issues related to the marketing of foods and dietary supplements, including health claims, qualified health claims, structure/function claims, and nutrient content claims. He has developed strategies for companies to communicate information about their products without running afoul of FDA, FSIS and FTC regulatory requirements. He also has a successful track record of defending against U.S. FTC advertising complaints, enforcement actions and prosecutions, and defending against competitor challenges in court and other forums. Additionally, Mr. Harrison advises clients on international food issues.
---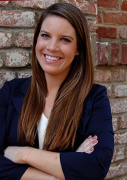 Madeline Jurch is Government Affairs Manager for the Healthcare Nutrition Council and a Government Affairs Account Executive at Kellen Company. Ms. Jurch has been with Kellen since June 2016 where she is responsible for a variety of legislative and regulatory activities for Kellen's food and nutrition groups, including the Healthcare Nutrition Council, Infant Nutrition Council of America and Juice Products Association.  She previously worked at the office of U.S. Senator Lamar Alexander (R-TN), chairman of the Senate Health, Education, Labor and Pensions Committee, in both his Nashville and Washington, D.C., offices. Her government affairs experience includes work at FTI Consulting, Continental AG, and with U.S. Senator Lindsay Graham (R-SC). She graduated from Vanderbilt University with a B.A. in Public Policy and Managerial Studies.
---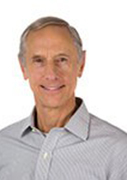 Paul E. Konney serves as General Counsel of Metagenics, Inc., and was interim CEO from 2014–2015. Mr. Konney represents Metagenics on the Executive Committee of the United Natural Products Alliance, the Nutrition Leaders Council and the Nutrition and Medical Foods Coalition. He was previously a Board member of the Council for Responsible Nutrition. Prior to joining Metagenics, Mr. Konney was General Counsel and Chief Legal Officer of three publicly traded Fortune 500 companies: The Estée Lauder Companies, Inc.; Quaker State Corporation (now part of Royal Dutch Shell); and Tambrands, Inc. (now part of Procter & Gamble). He received his B.A. degree with honors from Harvard University and his J.D. from the University of Pennsylvania Law School, where he was an Officer of the Law Review. Following law school, Mr. Konney served as law clerk to the Chief Judge of the U.S. Court of Appeals for the Third Circuit.
---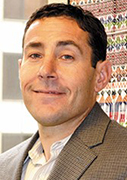 Douglas "Duffy" MacKay, N.D., is senior vice president, scientific and regulatory affairs for the Council for Responsible Nutrition (CRN). Dr. MacKay oversees CRN's science and regulatory affairs department, ensuring that the association's scientific, policy and legislative positions are based on credible scientific rationale. His expertise combines practical knowledge of industry regulation and scientific product development with hands-on experience as a medical practitioner. He is a licensed naturopathic doctor who still sees patients on a part-time basis and previously was owner and practitioner in a New Hampshire integrative medical practice. Dr. MacKay serves on the advisory board for the American Botanical Council, the NSF International Joint Committee on Dietary Supplements, and the NIST/NIH Dietary Supplement Laboratory Quality Assurance Program.  He is also on the editorial board of three peer-reviewed publications: the official publication of the American Association of Naturopathic Physicians, Natural Medicine Journal, Integrative Medicine—a Clinicians Journal, and Current Topics in Nutraceutical Research. He is also Chair of the Steering Committee for the SIDI Work Group. Dr. MacKay earned his B.S. in Marine Biology from the University of California, Santa Cruz, and his N.D. from the National College of Natural Medicine in Portland, Oregon. Dr. MacKay is licensed in the states of Maryland and New Hampshire.
---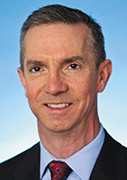 Steve Mister has been President & CEO of the Council for Responsible Nutrition (CRN), the leading trade association for the dietary supplement industry, since 2005. Under his leadership, CRN has experienced increased membership every year, sharpened its strategic focus to advance the industry, and launched initiatives that center on increasing industry responsibility and consumer education. During Mr. Mister's 12-year tenure, CRN has been instrumental in enacting the adverse event reporting law for dietary supplements, the Designer Anabolic Steroid Control Act, and defeating several efforts in Congress that would have over-regulated dietary supplements, limiting consumer access. Mr. Mister led the association to launch the Supplement OWL, an industry-run online registry of dietary supplements and their labels. He is a member of the U.S. Chamber of Commerce's Association Committee of 100 and active in ASAE.
In addition to his role as President of CRN, Mr. Mister is also the President of the CRN Foundation that has housed several of the association's consumer education and self-regulatory programs. Among the Foundation's achievements are the creation of a highly successful consumer wellness education campaign (Life…supplemented), a program with the National Advertising Division of the Council of Better Business Bureaus to review supplement advertising, and a grant to Frost & Sullivan to produce an economic report on healthcare cost savings from the targeted use of specific supplements.
Prior to joining CRN, Mr. Mister served in several legal and legislative roles for over a decade at the Consumer Healthcare Products Association (CHPA), completing that tenure as Vice President and Associate General Counsel. Mr. Mister also worked as an attorney in the Washington, D.C. law firm Wiley, Rein & Fielding in the general litigation, government ethics, and federal election law practice groups, and had a stint on Capitol Hill as a media relations assistant for former U.S. Senator Charles McC. Mathias, Jr.
---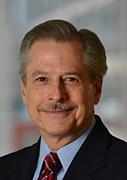 Timothy A. Morck, Ph.D., is founder and president of Spectrum Nutrition, LLC, a consulting firm that provides expertise in nutrition-related basic and clinical research, product development, regulatory and public policy, and global scientific affairs.  Dr. Morck's career includes clinical nutrition practice, research, and medical school faculty appointments (University of Kansas Medical Center, Eastern Virginia Medical School, and Hampton VA Medical Center), scientific association management (ILSI-North America), entrepreneurial personalized nutrition start-ups (MenuDirect Corp. and DSM Personalized Nutrition), and executive and senior management positions at several global food, nutrition and pharmaceutical companies including The Dannon Company, Mead Johnson Nutritionals, Abbott Nutrition, Nestlé Health Science and Nestle Corporate Affairs.  His unique multidisciplinary perspective integrates scientific affairs and marketing to achieve business objectives with a passion for personalized approaches that improve nutrition, health, and wellness for individuals, patients, and society. The interplay between the legal, scientific, and regulatory frameworks surrounding medical foods has been a particularly sharp focus for Dr. Morck.
---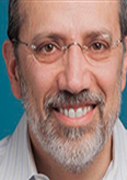 Juan B. Ochoa, M.D., FACS, FCCM, is Chief Medical Officer, Nestlé Health Science North America. Dr. Ochoa has published over 120 manuscripts including chapters and peer-reviewed articles in prestigious journals. His work at Nestlé Health Science has focused on demonstrating the value of specialized nutrition aimed at meeting the distinct nutrition requirements of patients with different illnesses. With a background in both general surgery and research, Dr. Ochoa was first to demonstrate that excessive nitric oxide production in humans could explain the hemodynamic instability of sepsis. Dr. Ochoa served as Professor of Surgery and Critical Care and associate director for trauma services at University of Pittsburgh Medical Center and during his tenure here, his laboratory discovered the presence of cells that specialized in destroying the amino acid arginine, explaining why this nutrient is conditionally essential requiring replenishment in patients undergoing surgery or after trauma. His work has been essential at defining arginine deficiency as a cause of immune dysfunction in several illnesses including surgery, trauma and certain cancers.
---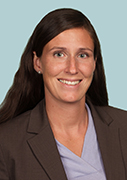 Jessica P. O'Connell is Special Counsel in Covington & Burling's Food and Drug practice group in Washington, D.C. She advises companies and trade associations on complying with U.S. regulatory requirements enforced by FDA, USDA, FTC, and state regulators for the manufacture and sale of foods, dietary supplements, cosmetics, OTC drugs, and animal products, and the import and export of all FDA and USDA-regulated products. Before joining Covington, Ms. O'Connell was an Associate Chief Counsel in FDA's Office of Chief Counsel. While at FDA, she counseled various components of FDA and HHS on legal issues primarily related to foods, dietary supplements, and cosmetics, including the implementation of FSMA and nutrition labeling initiatives, and on a wide range of import and export issues.  Jessica received a bachelor's degree in biology and physics from University of Virginia, an M.P.H. from Johns Hopkins, and a J.D. from Georgetown University Law Center.
---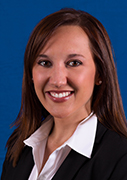 Jena Rostorfer, R.D., is an associate director of Regulatory Affairs at Abbott Nutrition. Ms. Rostorfer oversees Abbott Nutrition's adult and specialty medical nutrition portfolio in the U.S. and is leading Abbott Nutrition's label reform efforts to comply with FDA's Nutrition Label Reform rule. She has spent the past eight years in regulatory affairs at Abbott Nutrition, spanning both domestic and global responsibilities prior to her current role, including roles supporting China, Taiwan, and Hong Kong Regulatory Affairs in both adult and pediatric nutrition, Global Regulatory Science and Innovation for Adult and Specialty Medical Nutrition, and U.S. Infant Formula Regulatory Affairs, which included Infant Formula Notifications to the U.S. FDA. Ms. Rostorfer earned her B.S. in Nutrition and Dietetics at the University of Dayton and her M.S. in Medical Dietetics and Allied Health Management at The Ohio State University. She is a Registered Dietitian.
---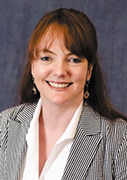 Laura D. Wingate is Senior Vice President, Education, Support, & Advocacy at the Crohn's & Colitis Foundation. After graduating from the University of Rochester with a degree in health administration, a move to New York City started a career in the not-for-profit health sector. Ms. Wingate began her career working in the departments of medical and surgical oncology at Memorial Sloan Kettering Cancer Center. During her tenure, Ms. Wingate advised and implemented quality improvement initiatives including a redesign of the medical outpatient center's patient services streamlining the patient's experience. Then working with the department of surgical oncology she assisted in a similar outpatient redesign along with the transition to a paperless medical record. After leaving Sloan Kettering, Ms. Wingate began working with pediatric hospitals across the U.S. providing specially trained entertainers through the Big Apple Circus Clown Care Program. During her eight years as the Director of Operations programming expanded from eight to 18 programs nationally. Additionally, she created new programming providing entertainers to senior facilities and initiated medical staff training on connecting to patients using empathy and humor. When the opportunity to join the Crohn's & Colitis Foundation presented itself Ms. Wingate's career aspirations, education and personal desire to make a difference in patient care came full circle. As the Senior Vice President, Ms. Wingate oversees all chapter and national patient education and support programming as well the Foundation professional education and advocacy programs.  Ms. Wingate serves as a liaison to the Foundation's National Scientific Advisory Committee and the Board of Directors.
---