Industry-wide scientific symposium to take place in tandem with 'The Conference' at the Ritz-Carlton, Laguna Niguel, Oct. 16–19
Washington, D.C., June 5, 2018—The Council for Responsible Nutrition (CRN), the leading trade association for the dietary supplement and functional food industry, today announced the agenda for The Workshop: CRN's Day of Science, taking place Tuesday, Oct. 16.
This year's Day of Science agenda covers three topics: 1) Nutritional needs during pregnancy and the first two years; 2) The microbiome's impact on human health and disease; and 3) The impact of sleep on human health and disease—including a clinician's perspective on sleep and stress management and the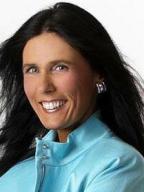 use of botanicals from Tieraona Low Dog, M.D., an internationally recognized expert in the fields of dietary supplements, herbal medicine, women's health and natural medicine.
"CRN's science workshop has a reputation for bringing together leading experts in nutrition science with top industry executives interested in the latest research related to dietary supplements and nutritional ingredients," said Duffy MacKay, N.D., senior vice president, scientific & regulatory affairs, CRN. "This year's lineup is sure to provide food for thought—and innovation—as we explore new developments in key areas that have much potential for benefitting people's health and wellness."
CRN holds The Workshop in tandem with The Conference: CRN's Annual Symposium for the Dietary Supplement Industry, taking place Tuesday, Oct. 16, through Friday, Oct. 19 at the Ritz-Carlton, Laguna Niguel.
CRN will offer four flexible registration

options for The Workshop and The Conference: 1) The Workshop/The Conference package; 2) The Workshop only; 3) The Conference only; and 4) The Workshop and first day of The Conference. See www.crnusa.org/2018events for details. Registration will open later this month.
CRN's events also present valuable opportunities for companies to showcase their services before industry decision makers through sponsorship options, available for a range of budgets. For details, please contact Carl Hyland at 202-204-7674 or chyland@crnusa.org.
Note to Editor: The Council for Responsible Nutrition (CRN), founded in 1973, is a Washington, D.C.-based trade association representing 150+ dietary supplement and functional food manufacturers, ingredient suppliers, and companies providing services to those manufacturers and suppliers. In addition to complying with a host of federal and state regulations governing dietary supplements and food in the areas of manufacturing, marketing, quality control and safety, our manufacturer and supplier members also agree to adhere to additional voluntary guidelines as well as to CRN's Code of Ethics. Visit www.crnusa.org. Follow us on Twitter @CRN_Supplements and LinkedIn.