WASHINGTON, D.C., July 30, 2018—The Council for Responsible Nutrition (CRN), the leading trade association for the dietary supplement and functional food industry, today announces two senior staff members recently have been elected to leadership positions at two international industry organizations with global reach. Steve Mister, president & CEO, was elected vice-chair of the International Alliance of Dietary/Food Supplement Associations (IADSA), an international association committed to providing a global platform for the development of policy and regulation related to dietary supplement markets worldwide, and Andrea Wong, Ph.D., vice president, scientific & regulatory affairs, was elected to serve as the 2019 president of the Washington, D.C., section of the Institute of Food Technologists (IFT), a non-profit membership association whose mission is to advance the science of food and its application across the global food system.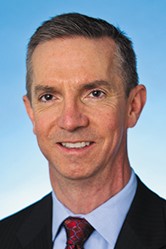 CRN has actively supported IADSA since its creation 20 years ago, having served as a founding member and provided its own science and economic studies for replication and adaption by other IADSA members around the globe. At IADSA's annual meeting held last month in London, Mr. Mister was elected by his peers to serve a two-year term as the association's vice-chair. After years of collaboration with IADSA, Mister told the IADSA gathering he is eager to take a more prominent role in helping develop global policy for dietary supplements and contribute to IADSA's mission of expanding the global market for these healthful products. Joining Mr. Mister on IADSA's Board are CRN members Michelle Stout, regulatory policy director, Amway, who was elected to serve as IADSA chair, and Gerhard Gans, Ph.D., vice president, regulatory affairs & quality management, DSM Nutritional Products, elected to serve as treasurer.

"I am grateful to my fellow IADSA members for electing me to serve the association in this position," said Mr. Mister. "As the dietary supplement industry continues to mature and innovate, unity and collaboration among all sectors of the industry is a crucial component of ensuring effective food supplement regulations and practices are developed worldwide. Working with Ms. Stout and Dr. Gans, I look forward to supporting and moving forward the global program of work IADSA has developed over the past two decades."
Dr. Wong was elected to serve as the president of IFT's D.C. section for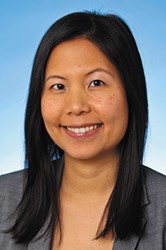 2019. IFT members represent all areas of the food industry and work to shape the future of food science and technology. Starting this September, Dr. Wong will immediately hold the position of president-elect as she anticipates her ascension to president next year. 
"IFT's work is essential to promote a safe and sustainable food supply for all consumers," stated Dr. Wong. "Serving as president of IFT's Washington, D.C. section, I'm eager to connect with the area's robust community of food technology visionaries so that we can make worthwhile contributions to the global advancement of science and innovation."
Mr. Mister has been president & CEO of CRN since 2005. Under his leadership, CRN has experienced substantial increases in membership and revenue, sharpened its strategic focus on dietary supplements and functional foods, and launched a number of initiatives that have bolstered the supplement industry. These efforts have increased industry responsibility, cultivated CRN's reputation for thoughtful, credible, and effective advocacy for the industry in Washington, D.C. and around the country, and developed respected and successful consumer education programming. 
Dr. Wong joined CRN in 2013. She plays an integral role in CRN's science and regulatory affairs department, responding to emerging scientific and regulatory issues as well as advocating for science-based nutrition. Dr. Wong also provides scientific expertise in evaluating research relevant to the benefits and safety of ingredients and dietary supplements, and in support of CRN's nutrition policy activities. She leads proactive, self-regulatory initiatives, including the development of best practices guidelines for industry on product labeling and formulation.
 
Note to Editor: The Council for Responsible Nutrition (CRN), founded in 1973, is a Washington, D.C.-based trade association representing 150+ dietary supplement and functional food manufacturers, ingredient suppliers, and companies providing services to those manufacturers and suppliers. In addition to complying with a host of federal and state regulations governing dietary supplements and food in the areas of manufacturing, marketing, quality control and safety, our manufacturer and supplier members also agree to adhere to additional voluntary guidelines as well as to CRN's Code of Ethics. Visit www.crnusa.org. Follow us on Twitter @CRN_Supplements and LinkedIn.