JULY 28, 2021
— CRN installed Brian Wommack as executive director;
will prioritize access to dietary supplements and functional food;
created Access Task Force to find ways to increase access —
WASHINGTON – The Council for Responsible Nutrition (CRN), the leading trade association for the dietary supplement and functional food industry, today announced that Brian Wommack, CRN's senior vice president, communications, will assume the responsibilities as the new executive director of the CRN Foundation. Following the adoption of a new strategic plan earlier this year, the CRN Board of Directors has prioritized access to dietary supplements and functional food along with nutrition education, and created the Access Task Force to find ways to increase access.
"Brian was the natural choice to lead this part of CRN's mission, given his leadership in other aspects of service to CRN's mission and members," said CRN President & CEO Steve Mister, who also serves on the CRN Foundation Board of Directors. Mister continued, "CRN's Board recognizes that the industry can play a critical role in addressing disparities in healthcare and nutrition, and Brian has the talents and vision to lead this initiative."
Part strategist, part industry advisor, Wommack embraced the new opportunity to help CRN members both educate the public and do good works. "A large percentage of the population doesn't have access to nutrient-dense food," said Wommack. "Accepting a role to help solve these problems was a no-brainer."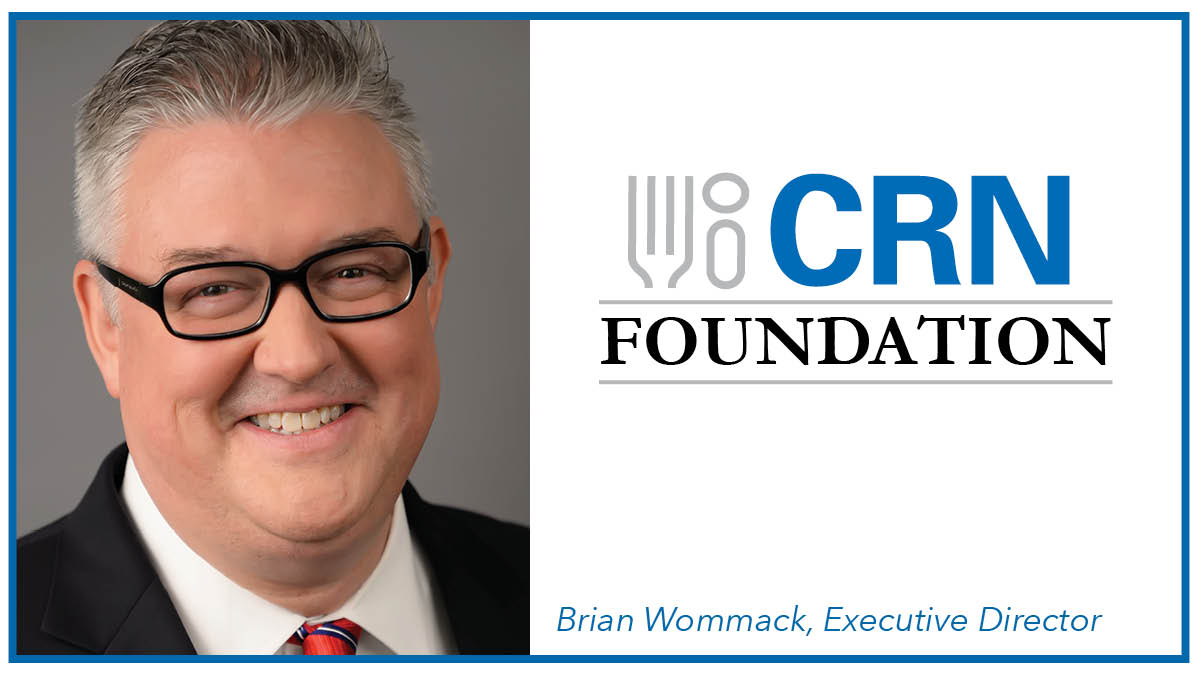 To aid in this mission, the CRN Board of Directors recently created the Access Task Force, led by industry veteran Micah Osborne, president of Stratum Nutrition. Its objectives are to define and explore opportunities surrounding accessibility, leverage the CRN Foundation for ways to achieve access goals through its 510(c)(3) charitable status, and enhance member experience and engagement through doing good works.
Through the member-driven foundation, CRN plans to launch a new multi-year initiative aimed at improving nutrition and health by increasing access to dietary supplements and information about the connections between supplements/functional food and better nutrition and health.
The foundation's most recent initiative, Vitamin D & Me!, launched in May 2021, has reached more than 5.6 million Americans to date. The initiative, through its website, provides the latest clinical research on vitamin D and COVID-19, video interviews with expert researchers and clinicians, news, and education in a consumer-friendly format. 
"CRN members don't just want to do business," Wommack added. "They want to help people live better lives and have better nutrition. I look forward to helping our members bring their vision to fruition."
About the CRN Foundation
The CRN Foundation is a non-profit 501(c)(3) foundation that provides consumers with information about responsible use of dietary supplements and provides researchers and healthcare practitioners with education on the proper role of supplements in a healthy lifestyle. Managed by the Council for Responsible Nutrition, the CRN Foundation was created in 2009 to enhance and sustain consumer confidence in dietary supplements.
About the Council for Responsible Nutrition
The Council for Responsible Nutrition (CRN), founded in 1973, is a Washington, D.C.-based trade association representing 180+ dietary supplement and functional food manufacturers, ingredient suppliers, and companies providing services to those manufacturers and suppliers. In addition to complying with a host of federal and state regulations governing dietary supplements and food in the areas of manufacturing, marketing, quality control and safety, our manufacturer and supplier members also agree to adhere to additional voluntary guidelines as well as to CRN's Code of Ethics. Visit www.crnusa.org. Follow us on Twitter @CRN_Supplements and LinkedIn.