Washington, D.C., October 11, 2017—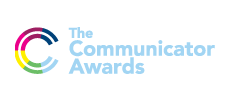 The Council for Responsible Nutrition (CRN), the leading trade association for the dietary supplement and functional food industry, today announced that Balance Interactive, a Northern Virginia-based full-service digital agency, received a 2017 Communicator Award for the redesign of CRN's website. According to the Academy of Interactive & Visual Arts (AIVA), the Communicator Awards is the leading international awards program recognizing big ideas in marketing and communications. Each year, the Communicator Awards receives over 6,000 entries from companies and agencies of all sizes.
"We're pleased to see our new site honored with this prestigious award and thank AIVA for its recognition," said Judy Blatman, senior vice president, communications, CRN. "Partnering with Balance Interactive enabled us to create a website that is visually appealing and technically improved, allowing us to more easily showcase responsible industry and the important work CRN and its member companies do."
CRN publicly launched its redesigned website this past January, establishing a fresh, modern virtual home base for the association. Enhancing the user experience and simplifying navigation, the new CRN website is designed to grow with the industry and provides visitors with easy to access information about CRN and the industry in the areas of science, regulation and self-regulation, legislation, and consumer trends. In addition to its public-facing features, the website also features a dynamic members-only section that permits access to exclusive alerts, announcements, and documents. The interactive new website can viewed from a desktop computer, tablet, or mobile phone and features a strong search engine.
"Websites are often the first impression people get of an association, and we wanted to create something that reflected the professionalism, the industry knowledge, and the innovation that are hallmarks of CRN and its member companies," added Ms. Blatman. "We hope that as industry continues to grow, the CRN website will serve as a key resource for those inside and outside the industry."
The Balance Interactive team was led by Beth Yezzi, senior project manager. The project was overseen at CRN by Ms. Blatman and Gretchen Powers, senior director, marketing communications.
CRN's website can be accessed at www.crnusa.org
Note to Editor:
The Council for Responsible Nutrition (CRN), founded in 1973, is a Washington, D.C.-based trade association representing 150+ dietary supplement and functional food manufacturers, ingredient suppliers, and companies providing services to those manufacturers and suppliers. In addition to complying with a host of federal and state regulations governing dietary supplements and food in the areas of manufacturing, marketing, quality control and safety, our manufacturer and supplier members also agree to adhere to additional voluntary guidelines as well as to CRN's Code of Ethics. Visit www.crnusa.org. Follow us on Twitter @CRN_Supplements and LinkedIn.
Balance Interactive is a digital success management firm dedicated to creating momentum and establishing rhythm for associations in the midst of digital transformation. Balance consultants help teams embrace & manage technical change, provide insight into customers unmet needs, pinpoint and fix breakdown areas between AMS, CMS & Marketing systems, and leverage and extend websites to better serve important audiences. Visit www.balanceinteractive.com for more information.