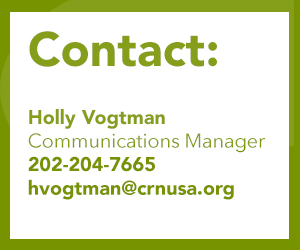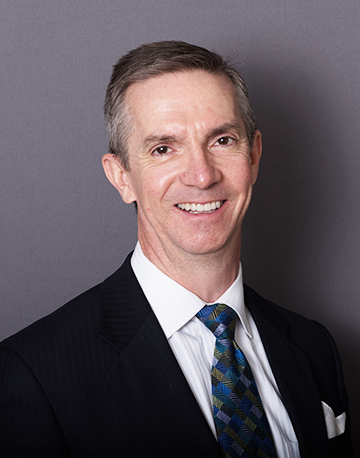 Washington, D.C., October 24, 2019—This week, the dietary supplement industry recognizes twenty-five years of the Dietary Supplement Health and Education Act (DSHEA), the landmark legislation that struck a balance between consumer safety and access to dietary supplements. 
Since it was signed into law by President Bill Clinton on Oct. 25, 1994, DSHEA has helped spur immense growth in sales, strengthen consumer confidence and establish a strong regulatory foundation on which additional standards for safety and quality control could be, and have been, built.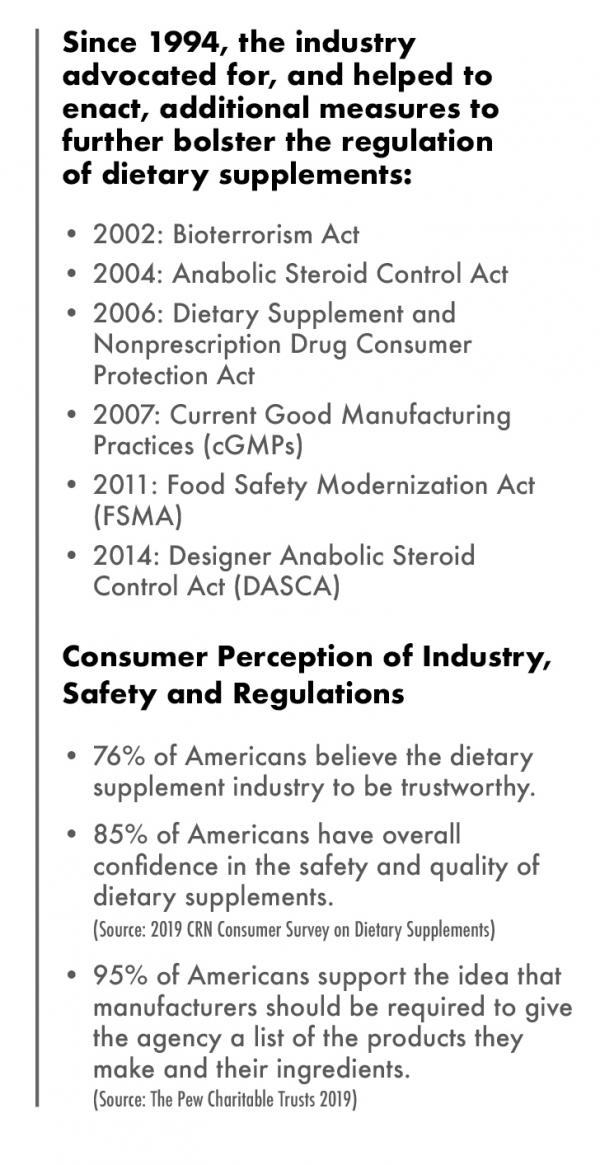 "DSHEA's anniversary week serves as an opportunity to recognize a quarter of a century of providing access to safe, quality products and health information to consumers, and regulatory certainty and incentives for improvement for the dietary supplement industry," said Steve Mister, president and CEO, CRN. "DSHEA created the category of 'dietary supplements,' established the rights and requirements of businesses looking to enter the market, and secured access to a wide range of health products that consumers demanded. Today, consumer usage is at an all-time high and the product category continues to have a wide margin of safety. As we celebrate the past, we must also think about the future and how we can improve the regulatory framework DSHEA created without disturbing the timeless balance of safety and access."
DSHEA's anniversary is more than an opportunity to take pride in the industry's maturation and accomplishments; it serves as an inflection point. Industry leaders and key stakeholders who recognize the significance of this moment in time are raising their voices and seeking to generate consensus among the industry for the best path forward. One impetus for these conversations is the burgeoning CBD market, which could be the "ultimate stress test" for DSHEA as so many aspects of the ingredient have implications for the law. 
CRN's Steve Mister, who participated on a "DSHEA @ 25 panel" at last week's Supply Side West, communicated this point to the audience, emphasizing the need for industry to be open-minded and forward-looking, as opposed to reluctant to change and stuck in the past.
We have an "amazingly diverse" and safe marketplace, Mister explained. "Let's aim to keep what's working," he said, "eliminate what's not and fill the gaps with the tools and resources that are most applicable to our world today in which 77 percent of Americans take supplements."
The debate over what the next 25 years will bring for the industry under DSHEA continued at a briefing on Oct. 23 on Capitol Hill hosted by the Congressional Dietary Supplement Caucus, with support from the Council for Responsible Nutrition, American Herbal Products Association, Consumer Healthcare Products Association, Natural Products Association, and United Natural Products Alliance.
The briefing featured three legal and regulatory experts, Diane McEnroe of Sidley Austin, Claudia Lewis of Venable, and Paul Rubin of Debevoise and Plimpton, who each spoke to the ways DSHEA created a framework for ingredient safety, established requirements for manufacturing and labeling, and provided a range of enforcement tools for FDA. The bipartisan, bicameral Dietary Supplement Caucus provides a forum for the exchange of ideas and information on dietary supplements, directing attention to the role of dietary supplements in health promotion and disease prevention.
For more information on The Dietary Supplement Caucus, click here. For additional information on how the dietary supplement industry is regulated: www.crnusa.org/industry-regulation, or read Mr. Mister's recently published article, "Dietary Supplements & Public Safety: A Defense of DSHEA's Three-Legged Stool."  To follow along on social media, use #DSHEA25.
​​Note to Editor: The Council for Responsible Nutrition (CRN), founded in 1973, is a Washington, D.C.-based trade association representing 150+ dietary supplement and functional food manufacturers, ingredient suppliers, and companies providing services to those manufacturers and suppliers. In addition to complying with a host of federal and state regulations governing dietary supplements and food in the areas of manufacturing, marketing, quality control and safety, our manufacturer and supplier members also agree to adhere to additional voluntary guidelines as well as to CRN's Code of Ethics. Visit www.crnusa.org. Follow us on Twitter @CRN_Supplements, Facebook, and LinkedIn.