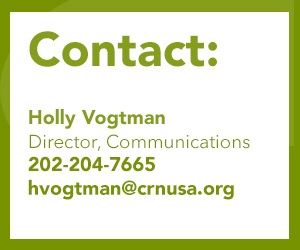 In response to a notice issued today, January 8, 2021,  from the Food and Drug Administration (FDA), titled, "Better Data for a Better Understanding of the Use and Safety Profile of Cannabidiol (CBD) Products," the Council for Responsible Nutrition, the leading trade association for the dietary supplement and functional food industry issued the following statement:

Statement by Steve Mister, President & CEO, CRN: 

"Today's notice, late in the day, late in a week that has seen a national crisis, is nothing more than an end-of-Administration desk-clearing exercise from an FDA that has failed to lead in this crucial policy area. Today's announcement tries to excuse the agency's inaction by decrying a lack of data — even as FDA has blocked the New Dietary Ingredient (NDI) route for CBD supplements by declining to review them, and done little that might incentivize data to be presented or invested in research of its own. 

"But more troubling is that FDA's essay on data quality misses the point entirely – and fundamentally misunderstands how DSHEA works. As a botanical, under DSHEA, the presumption in the law actually runs the other way. Put plainly, consumers should have access to CBD dietary supplement products absent some reason shown why they should not.

"FDA could fix this problem today by exercising authority it is clearly given in the law, and immediately enforcing the full array of FDA dietary supplement regulations on the CBD dietary supplement industry. 

"Because of the FDA's failure to act, the public continues to be exposed to possible harms by a wild-west market that continues to expand without meaningful regulatory bounds. And responsible manufacturers of dietary supplements containing CBD – who are dutifully abiding by those regulations, and incurring the costs of doing so – suffer as their products are sold alongside products that may or may not contain CBD, may contain THC, make illegal disease claims, or contain unsafe adulterants.

"CRN looks forward to working with a new Administration and a new Congress and continuing to advocate strongly for a legal pathway to market for CBD dietary supplements. The public deserves better, and CRN intends to deliver.

"See CRN's CBD page for further details on CRN's history of advocacy on this issue."
Note to Editor: The Council for Responsible Nutrition (CRN), founded in 1973, is a Washington, D.C.-based trade association representing 180+ dietary supplement and functional food manufacturers, ingredient suppliers, and companies providing services to those manufacturers and suppliers. In addition to complying with a host of federal and state regulations governing dietary supplements and food in the areas of manufacturing, marketing, quality control and safety, our manufacturer and supplier members also agree to adhere to additional voluntary guidelines as well as to CRN's Code of Ethics. Visit www.crnusa.org. Follow us on Twitter @CRN_Supplements and LinkedIn.