Recap Thursday
Thursday, November 7, 2019
REPORT FROM THE CONFERENCE

After a great day at The Workshop: CRN's Day of Science earlier this week, the first day of The Conference: CRN's Annual Symposium for the Dietary Supplement Industry provided timely insights from FDA, CRN leadership and Dr. William Li, world-renowned speaker, physician, scientist, and best-selling author, of Eat to Beat Disease. Read on, below, and see Friday's recap here.
---
Follow along on social—check out CRN's Twitter and LinkedIn feeds.     
---

"My question to you is, if you are a member of another trade association, are you sure you know what it is advocating for? Be sure it aligns with your values."
—CRN President & CEO, Steve Mister
---
CRN's Mister urges supplement industry to align on values and vision during president's address at The Conference
CRN President & CEO Steve Mister spoke frankly with conference attendees, addressing important policy issues on which the industry must come together to continue to grow and thrive in the changing marketplace. Reiterating the vision that CRN and its Board of Directors arrived at through thoughtful strategic planning, Mr. Mister spoke of a future in which nutritional products are recognized globally as promoting health and wellness. In this envisioned future, "Consumers and retailers are confident in the quality, the safety and the benefits of dietary supplements and functional food…the nutritional products industry is viewed as a trusted and transparent source for high quality products and health information about these products."

Mr. Mister reviewed CRN's strategic objectives mapped out to move the industry forward to this envisioned future (see "The CRN Playbook" sidebar) but warned that progress is being hampered by an industry divided, with different trade associations holding opposing views on key issues including mandatory product listing and the pathway forward for CBD and probiotics—and companies within the industry supporting multiple associations working against each other. "It's a waste of your resources and terribly damaging to the image of the industry," he said.
Mandatory product listing is something CRN supports based not only on its experience with the Supplement OWL, but on a thoughtful and deliberative process within its board of directors that led CRN to the conclusion that heightened transparency created by a public listing of label and products best serves our members, Mr. Mister said.
Disagreement on the path forward for CBD and global harmonization of probiotics guidelines is impeding progress for the industry, as well. CRN is among the associations urging FDA to use statutory discretion to allow CBD to be legally marketed and then require each manufacturer to demonstrate safety of its own product through NDI or GRAS notification, rather than pressing the agency to set a maximum safe level for CBD before allowing any supplements into the market. Regarding probiotics, CRN opposes the current Codex proposal that would impose global criteria for demonstrating efficacy and making claims that are inconsistent w general Codex guidelines for claims substantiation for all supplements.
"That's not to say that CRN's position is infallible, or that we can't change our minds on these issues. But, the CRN position in each of these matters is the result of open discussions among our members, debate in our committees and board, and the strong desire to do what is the best thing for the entire dietary supplement industry and our consumers. We follow our members' direction. And our members have been rather clear in their expectation that we carry their message and viewpoints to move the needle," Mr. Mister said.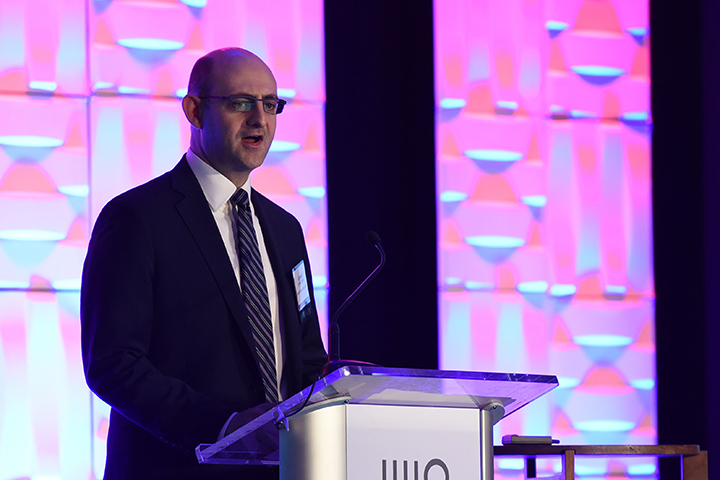 FDA Associate Commissioner for Policy, Lowell Schiller
FDA aims to better allow for innovation and growth while maintaining safety, but 'No special rules for CBD,' says associate commissioner for policy
Opening The Conference, Lowell Schiller, FDA principal associate commissioner for policy acknowledged the value of DSHEA as the supplement industry celebrates the 25 thanniversary of the passage of the law that has allowed it to grow so much by balancing safety with consumer access. But, he observed that this characterization can be "misleading because it gives rise to the misimpression that safety and access are in conflict," emphasizing that consumers have the right to access dietary supplements that are safe and contain what they say on the label. "It's not real or meaningful access if a consumer is injured," Mr. Schiller said. "And so as we mark DSHEA's 25 th anniversary, FDA is assessing if we are using our existing authority and enforcement effectively and efficiently." He noted the agency's push to modernize enforcement—supported by CRN, as seen in its response to FDA's Feb. 11 announcement. Mr. Schiller also assured engagement with external stakeholders, "to get a full range of perspectives on how FDA can better allow for innovation and growth while maintaining—and even strengthening—its ability to assess product safety." 
Mr. Schiller noted that FDA's FY2020 budget includes funding of a mandatory product listing proposal, noting the listing would be a big win for public health and legitimate industry while imposing minimal costs. In addition, he advised that the agency may consider moving the drug substance exclusion out of the definition of dietary supplements and acknowledged the important changes to the legal landscape with the passage of the Farm Bill and resulting legalization of hemp, bringing his talk to the hot topic on everyone's mind—CBD.
While the agency holds "no particular animus against cannabis" it will not just "give it a pass" either. "Why would FDA apply a new safety rule to CBD?" He asked, "We're unable to conclude its safe—but we make an exception? FDA will learn about CBD as quickly as we can, but there is a lot we don't know about long term use and there are no special rules for CBD." Read more on Mr. Schiller's remarks about CBD in conference coverage by NutraIngredients.com and Nutritional Outlook.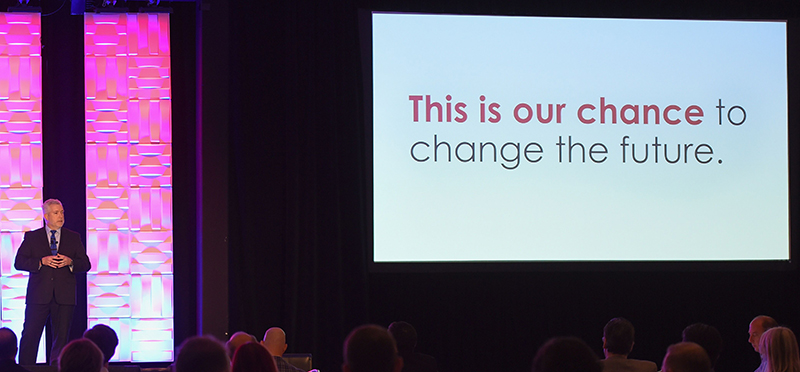 CRN Board Chairman David Campbell of Bayer delivers his address to attendees
Chairman's address highlights association initiatives, responsible thought leadership
During this pivotal time for the dietary supplement industry, "We are called to get this moment right, to be bold and act decisively...We're the ones endeavoring to do everything by the book…and we are the ones who have the most to lose if some less than responsible actor creates a true public health crisis through carelessness that impacts sales and confidence across the entire industry," CRN Board of Directors Chair David Campbell of Bayer Healthcare LLC told attendees. 
Mr. Campbell highlighted important initiatives CRN is driving, including support for a mandatory listing for dietary supplements, increasing consumer knowledge through the association's Label Wise campaign, shaping probiotics regulation, working to mitigate the impacts of new tariffs, improving retailer relations, streamlining certificates of free sale, and protecting the sports nutrition sector from illegal ingredients. 
And, of course, CRN remains at the forefront of the discussion on CBD. Mr. Campbell reported, "We've been calling on FDA to take a very simple step. Simply use the discretion that Congress gave the agency in DSHEA to open both the pharma lane and the dietary supplement lane. The regulatory roadblock isn't safety—it's about whether there can be a legal dietary supplement lane at all." 
He concluded, "We are proud of all of our members—including our new CBD members and legacy members who are moving into the space—because they are doing it right. They know the proper way to source, manufacture, and market a dietary supplement, whether they are a new entrant or a company who has been in the industry since the beginning. And for consumers looking to sort out the wheat from the chaff in a very confusing and inadequately policed marketplace, CRN membership can be an important signal that the company knows and takes its responsibilities seriously."

CRN Consumer Survey—now available for purchase—reveals changing demographics, CBD use across all ages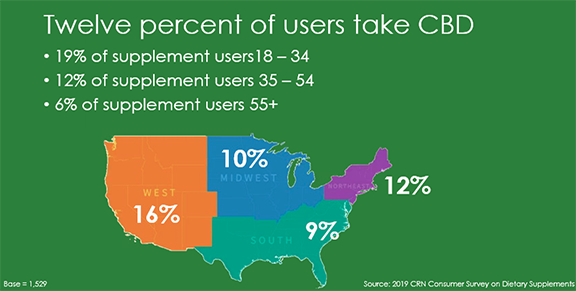 CRN's Consumer Survey Subcommittee Chair Nikki Yas of Atrium Innovations revealed results of this year's 2019 CRN Consumer Survey, including a demographic shift in which older adults are no longer the largest group of users of dietary supplement products. U.S. adults aged 35–54 took the lead with 81 percent using dietary supplements compared with 79 percent of U.S. adults 55+ and 70 percent of 18–34-year-olds. In addition, for the first time, CRN's survey as ked about consumer use of CBD and found that 12 percent of the American population takes CBD and that usage spans all age groups and genders. Additionally, this year's survey showed supplement sales still taking place at brick and mortar retailers despite an increasing number of purchases made online, particularly from Amazon, which leads with 18 percent of online purchases. Contact CRN's Nancy Weindruch with questions or Holly Vogtman to order.
Food as medicine is the future—and supplements have a big role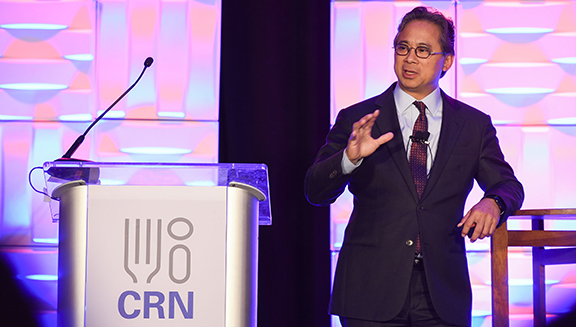 Author of the New York Times and Amazon best-selling book, "Eat to Beat Disease," Dr. William Li , wrapped up the first day of The Conference with a thought-provoking look at how food—and dietary supplements—can be used to promote health in a way typically done through medication. Dr. Li noted that humans will never meet nutritional needs with diet alone, stressing the importance of supplements in preventing health deterioration and highlighting the deconstruction of natural products (i.e. foods) as a way to supplement dietary intake with key extracts. Dr. Li also suggested that the future of the dietary supplement industry might take cues from drugs by adapting biopharmaceutical models. Dr. Li provided the example of replicating immunotherapy treatments by increasing dietary intake of foods with anti-angiogenic properties. Following his presentation, Dr. Li held a book signing for attendees, each of whom received a complimentary copy of "Eat to Beat Disease."
DSHEA@25: CRN members share their memories from 1994 and their vision for the future of the industry
Special thanks to those members who participated so far in sharing their thoughts on DSHEA! If you are interested in appearing in a video for CRN, please contact Gretchen Powers (gpowers@crnusa.org).

---
---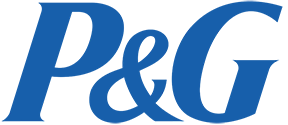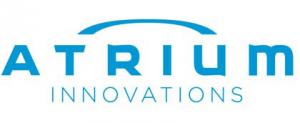 ---
SPECIAL THANKS TO OUR MEDIA SPONSORS