Supplement manufacturers and marketers applaud the efforts of retailers to assure the quality and safety of dietary supplements by establishing minimum standards for the products they sell. With this shared commitment, we will work with retailers to harmonize programs that assure quality and safety without imposing unnecessary, duplicative or inconsistent requirements on our products and supply chains.
2021 WEBINAR NOW ON DEMAND:

In 2021, CRN held two webinars for members and started a Retail Standards Working Group of Voting Member representatives to address this issue. CRN Members should contact Megan Olsen for more information on how to join the working group.
VIDEO—4 THINGS TO KNOW ABOUT RETAIL STANDARDS FOR DIETARY SUPPLEMENTS: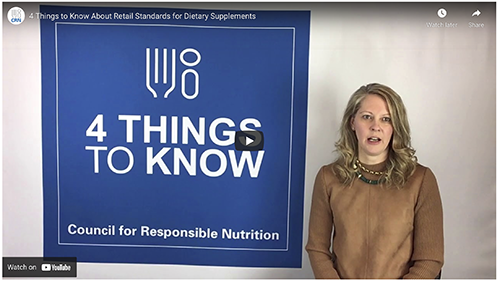 IN THE NEWS:
Harmonized retailer standards bring predictability, accountability to supplement market, CRN's Olsen says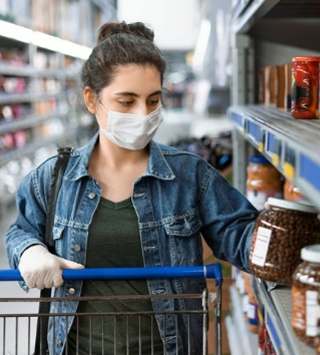 "When retailers develop their own standards that do not align with current manufacturing practices or that limit a company's ability to work with a specific third-party lab, the result burdens manufacturers and fails to help consumers," said CRN's Megan Olsen in a recent interview with New Hope Network.
Olsen pointed to the Global Retail and Manufacturer Alliance (GRMA), which has developed a certification program to provide retailers and other stakeholders with a harmonized standard to review compliance with manufacturing regulations. "We believe this self-regulatory initiative will lead to more consistent outcomes and make it easier for manufacturers to demonstrate GMP compliance to retailers and consumers." Read more.