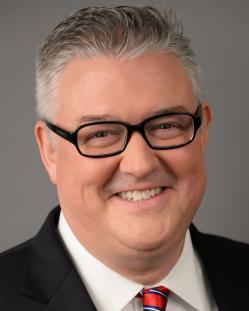 Washington, D.C., Tuesday, July 24, 2018—The Council for Responsible Nutrition (CRN), the leading trade association for the dietary supplement and functional food industry, today announced veteran communications strategist Brian Wommack has joined the association as the Senior Vice President of Communications, reporting to CRN President & CEO Steve Mister.
Most recently, Mr. Wommack was a partner at the law firm Cameron LLP where he led the strategic communications practice, working closely with all three branches of the federal government, state governments, major global corporations, trade associations, charitable foundations, and prominent individuals to achieve goals, promote and protect reputations, and manage risk.
Prior to working at Cameron, Mr. Wommack held multiple roles, serving as senior vice president and management supervisor at Powell Tate | Weber Shandwick, a strategic communications and public affairs agency in Washington, DC. During his seventeen-year tenure at the agency, Mr. Wommack created and directed strategic, integrated communications programs to promote and protect client reputations, and to engage audiences to take action or change opinions. Working with some of the most iconic global companies, he introduced new products and services, repositioned organizations and brands, and leveraged storytelling and creative digital/social content to activate community members.
"Brian brings a uniquely diverse background as a public affairs counselor, a lobbyist, and a lawyer, and his in-depth communications experience working with a variety of industries and entities, including trade associations and government agencies, gives CRN a new competitive edge," said Steve Mister, president & CEO, CRN. "His proven track record, whether executing successful proactive initiatives or mitigating crises, gives us the utmost confidence in his ability to lead CRN's communications. We look forward to having him on board to serve as a trusted strategic resource for our members and to successfully manage and protect the reputation of our industry."
Brian has clerked for a federal court judge, worked for leaders in both chambers of the U.S. Congress, and practiced at two prominent international law firms, a nationally recognized lobbying group, and one of the world's leading global communications consultancies. He earned his law degree with honors from the University of Illinois College of Law and holds a Bachelor of Arts degree with a double major in English and political science from Duke University.
Note to Editor: The Council for Responsible Nutrition (CRN), founded in 1973, is a Washington, D.C.-based trade association representing 150+ dietary supplement and functional food manufacturers, ingredient suppliers, and companies providing services to those manufacturers and suppliers. In addition to complying with a host of federal and state regulations governing dietary supplements and food in the areas of manufacturing, marketing, quality control and safety, our manufacturer and supplier members also agree to adhere to additional voluntary guidelines as well as to CRN's Code of Ethics. Visit www.crnusa.org. Follow us on Twitter @CRN_Supplements and LinkedIn.