probiotics
Educational Resources on Probiotics
Unlike other dietary supplement ingredients, probiotics are live organisms. Given their popularity among users, the increase in probiotic product innovation, and the advancement of science demonstrating the various benefits of these live organisms, it is important for retailers and health care providers to be informed about these products now more than ever. 
---
---
Resources
The Retail Buyer's Guide: provides educational materials on labeling probiotic identity, quantity, and viability; storage and handling practices; the various benefits of probiotics, consumer usage data and other need-to-know information

NEW: Scientific White Paper: provides a deeper dive into the science behind probiotics, building on information provided in the Retail Buyer's Guide
Infographics
Infographic for Retail Buyers: summarizes key aspects of the Buyer's Guide to help retail buyers easily reference important points to better understand the overall handing of probiotics
NEW: Infographic for Consumers: highlights need-to-know information for consumers including tips to help make smart probiotic purchasing decisions and to find reliable information about these products
Vendor Questionnaires
Videos
Educational Video for Retail Buyers: short explainer video to help retail buyers understand how probiotics are different from other dietary supplements and how to make smart choices about which products to offer their customers 
NEW: Educational Video for Consumers: short explainer video to help consumers understand how probiotics are different from other dietary supplements, what to look for on the label, and the wide range of health benefits that these products offer
---
"Probiotics supply a wide variety of health benefits." 
—Jeremy Bartos, Ph.D., chair of CRN's Probiotics Working Group (PWG) and senior vice president of research and development, MeriCal. 
Read more in CRN's press release.
---
Further reading – CRN published bylines on probiotics:

Probiotic webinars:
---
CRN's Dr. Andrea Wong discusses probiotics basics in this short video. Learn more here.
---
Consumer Usage of Probiotics: 
Results of the 2020 CRN Consumer Survey on Dietary Supplements reveal that 11% of supplement users report taking probiotics, with some slight variation among age groups. Supplement users aged 35-54 are most likely to take probiotics, with 13% of adults in this age cohort reporting usage; followed by 11% of users aged 55+; and 10% of users aged 18-34. Historically, probiotics usage has skewed female and to adults aged 35-54.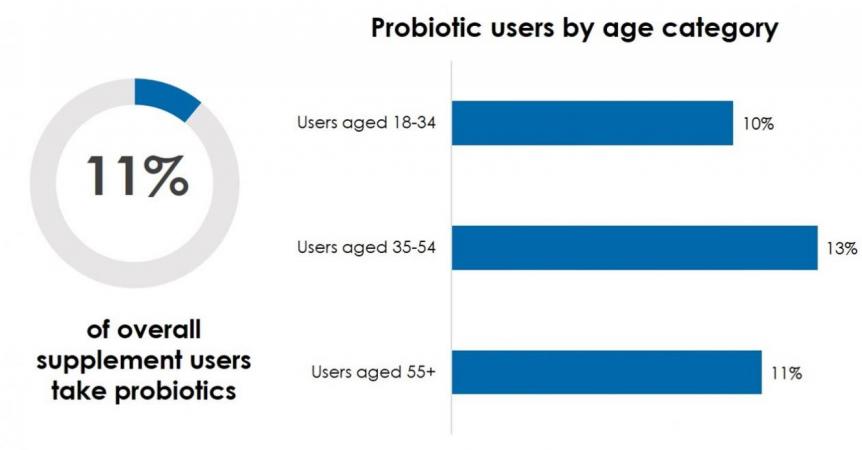 Among those who report taking a probiotic, a majority (57%), cite GI support or general health and 51% report taking this ingredient for immune health.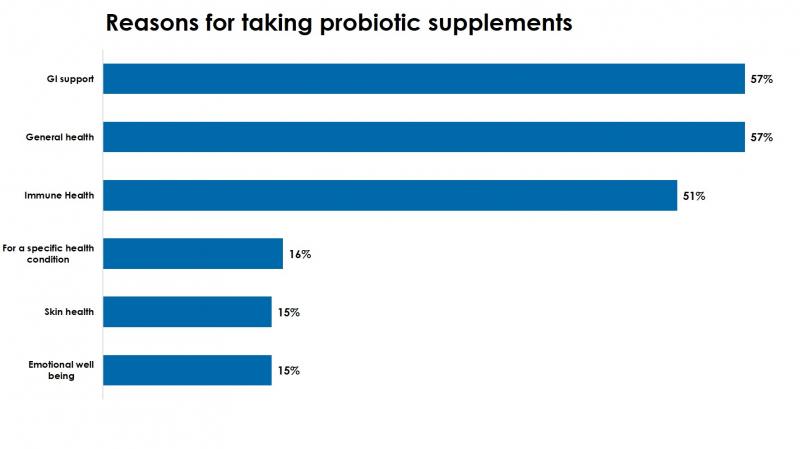 32% of supplement users report taking supplements for immune support, according to data from the 2020 Consumer Survey. Of those users who take supplements for immune support, 27% report taking probiotics.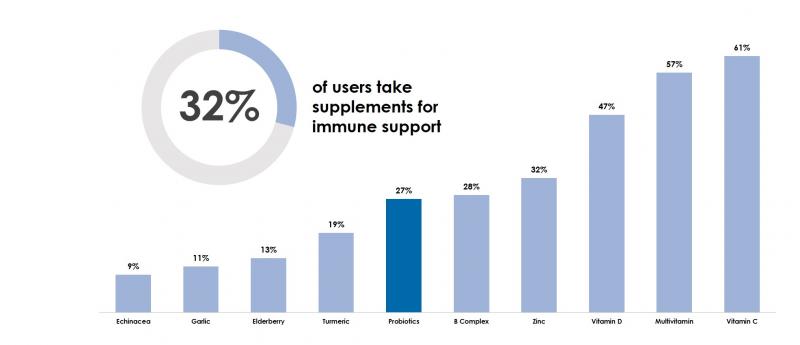 ---

Additional Tools and Resources:
CRN and IPA's Best Practices for Probiotics: The Council for Responsible Nutrition (CRN) and the International Probiotics Association developed scientifically-based voluntary best practices  that address the labeling, stability testing, and storage recommendations for probiotic-containing dietary supplements and functional foods. These best practices are intended to facilitate transparency and consistency. 
 
Roadmap for Retailers: The Council for Responsible Nutrition created this guide to assist its members, their customers, and retailers selling dietary supplements with meeting their obligation under the law. As manufacturers and marketers of supplements are limited by law as to the claims they can make about their products on the labeling, in print or broadcast advertising, similar requirements and restrictions apply to retailers and distributors who speak directly with consumers. This guide supports individuals assisting consumers at the point of purchase to discuss dietary supplements accurately and legally. 
 
CRN members, interested in learning more about the retail education campaign or CRN's Probiotic Working Group?
Contact Andrea Wong, CRN's senior vice president, scientific & regulatory affairs, for more information. 
About CRN's probiotics education campaign
CRN, at the direction of its Probiotics Working Group, developed an initiative to help educate retail buyers and other retail stakeholders on the intricacies of probiotic products. Understanding these intricacies will improve the chances of retail buyers purchasing high-quality probiotic products from responsible manufacturers. The initiative will also seek to educate retail dietitians, pharmacists, sales associates and other stakeholders on probiotics to help them better curate their offerings, improve their handling of these products, and educate their customers of the benefits of these products.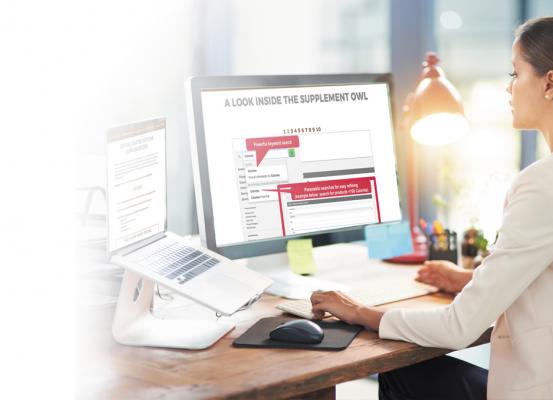 The dietary supplement industry has developed a new online product registry designed to provide a more complete picture of the dietary supplement marketplace for government and private stakeholders: legislators, regulators, retailers, industry and consumers.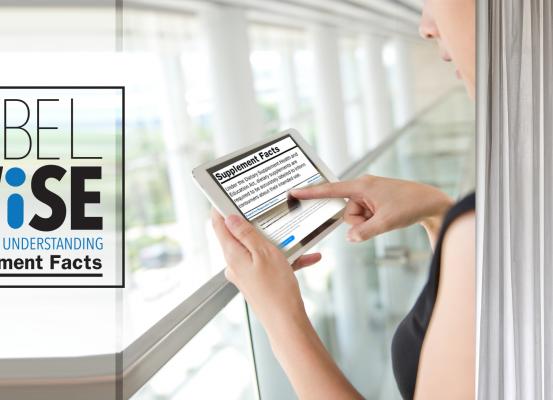 Dietary supplement labels contain valuable information about supplement products. It is important to always read the label and follow the direction