091521
Deadline this Friday to book reduced room rate for CRN's annual events
SEPTEMBER 15, 2021
Deadline this Friday to book reduced room rate for CRN's annual events
This Friday, Sept. 17, is the deadline to guarantee a room at the Ritz-Carlton, Laguna Niguel, at CRN's significantly-reduced group rate exclusively for attendees of Science in Session and Now, New, Next.
This year's agenda, stacked with expert speakers and engaging activities, promises opportunities to sharpen your mind, build new connections, and take a moment to reassess the direction of your business. Check out our growing list of registrants to see who's coming.
Don't miss out: Our hotel block closes on Sept. 17. After that date, we won't be able to guarantee the group hotel rate of $349/night—currently, the public rate at the Ritz during our event is over $1,000/night!
Details: Learn more about health and safety at CRN's events, registration rates, and booking your accommodations.
---
Associate Member Spotlight: The Emerson Group Presents Industry Day Event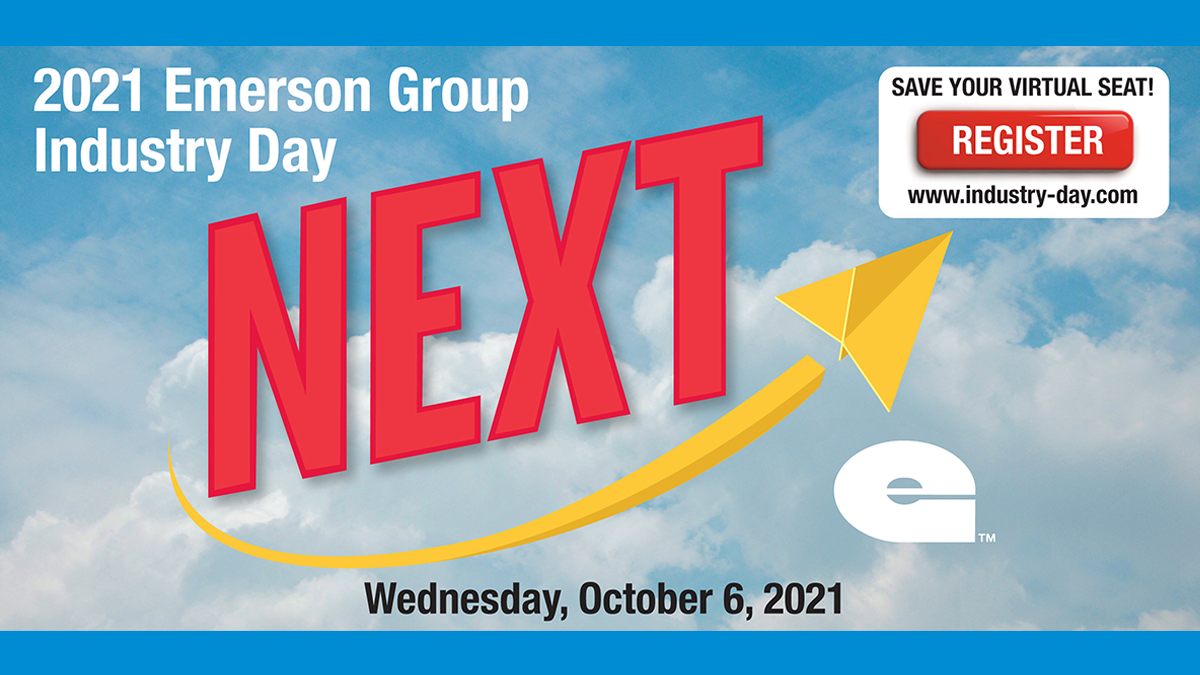 The Emerson Group invites you to a day of learning and inspiration on Wednesday, Oct. 6. This FREE, virtual event will bring together RETAIL LEADERS, BRAND INNOVATORS and INSPIRATIONAL GROUNDBREAKERS. This event is intentionally designed to
Expand and reframe our thinking

Embrace our people and relationships

Envision the future and boldly build success in the post-COVID world for all
Visit www.industry-day.com to check out the impressive speaker lineup and register for the event. The Industry Day Event runs all day from 9:00 am to 5:30 pm ET. Feel free to join a segment or two, or the entire day—the choice is yours—but you must register to gain access to the event. If you have questions about this event, please contact The Emerson Group at IndustryDay@emersongroup.com.
---
Sports Nutrition Working Group to host guest presenters on lipotropic, thermogenic ingredients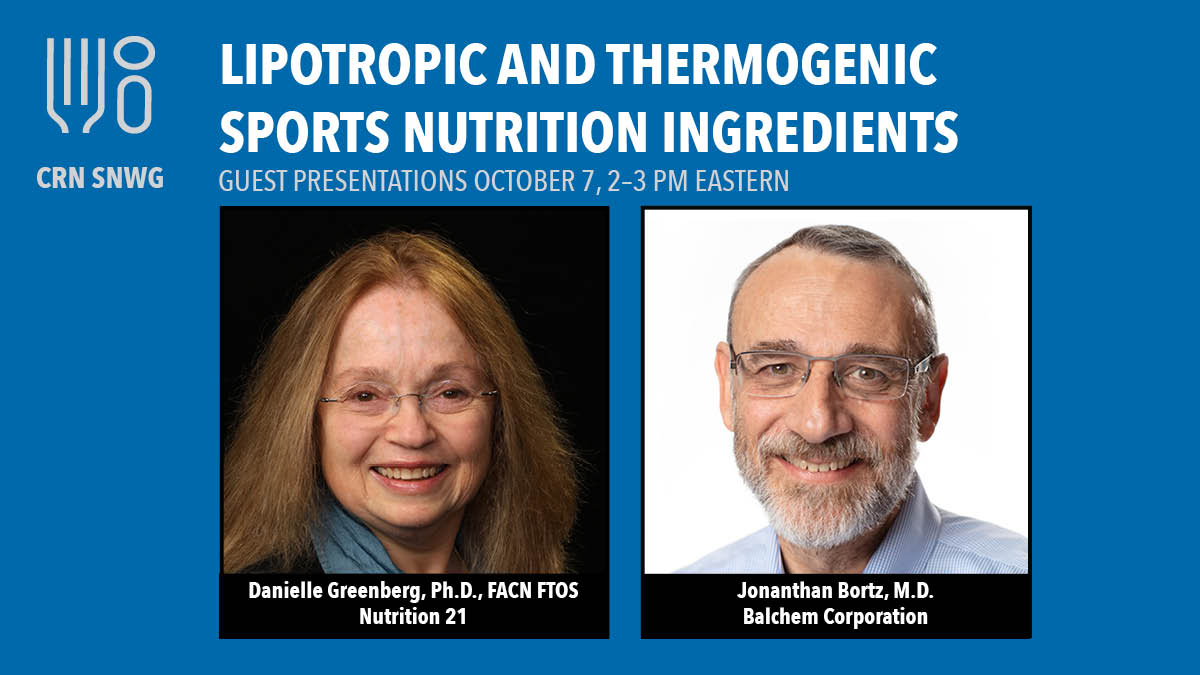 Thermogenic and lipotropic ingredients have increasingly come under fire from state legislatures. On Oct. 7 from 2–3 pm ET, CRN's Sports Nutrition Working Group will host guest presenters to discuss leading lipotropic and thermogenic sports nutrition ingredients, including evidence supporting their safety and efficacy. 
Jonathan Bortz, M.D., vice president, nutrition science, human nutrition & health, Balchem Corporation, will speak about choline—an important ingredient, especially for prenatal nutrition. 
Danielle Greenberg, Ph.D., FACN, FTOS, vice president, scientific affairs, Nutrition21, will discuss green tea extract—an ingredient with a range of benefits including supporting cardiovascular and cellular health.
Get involved: Sign up for the Sports Nutrition Working Group via the self-service portal and download the CRN Connect app to get updates, help organize your calendar, and connect with other members.