Save the date for CRNs 2020 events
Save the date for our 2020 virtual events
JULY 27, 2020
CRN's annual events update: Mark your calendar, Oct. 13–16, for a reimagined virtual experience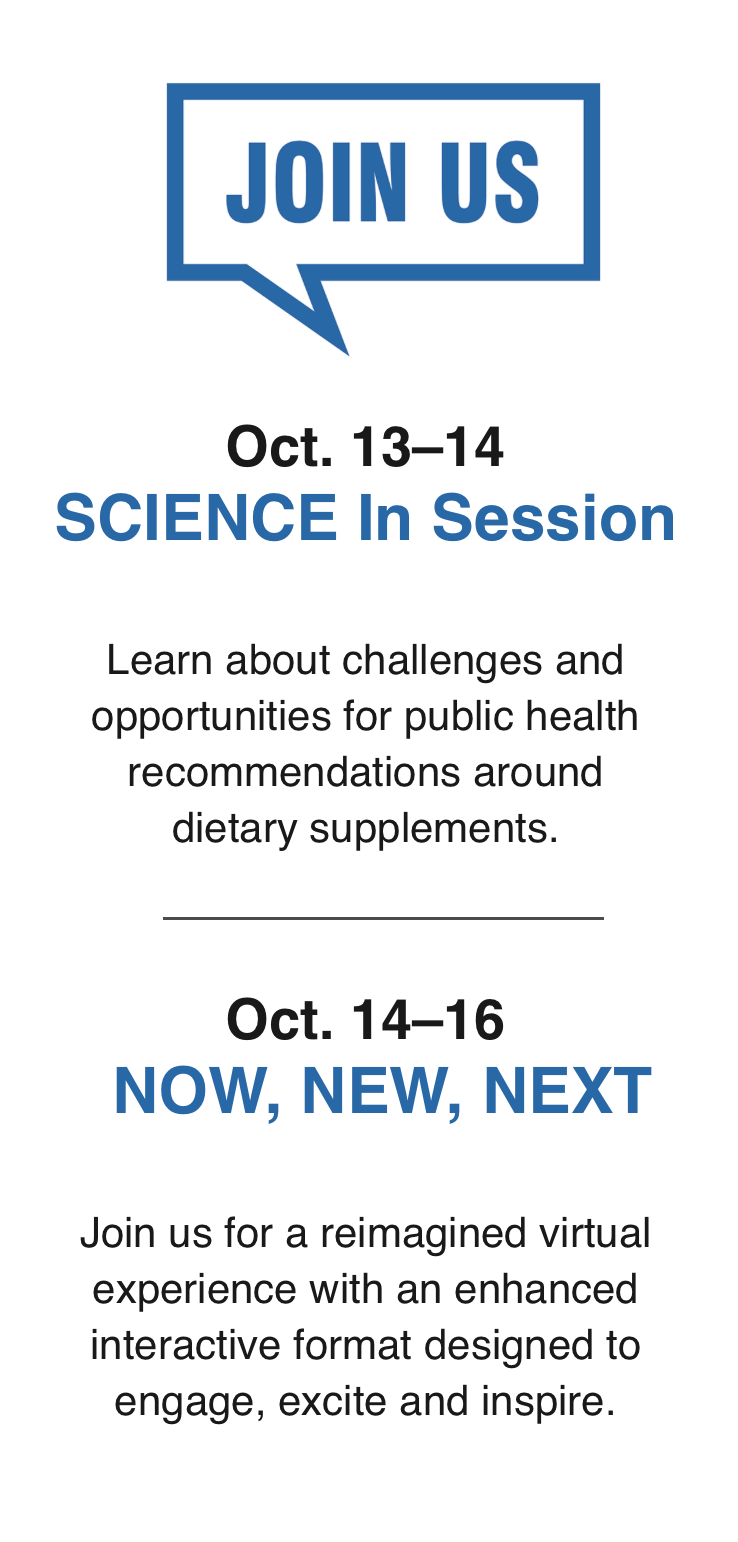 Save the dates—October 13–16—for CRN's annual events, presented online in 2020 to keep our members and participants safe and expand our reach. 
This year, The Workshop: CRN's Day of Science is transforming to span two half-days, renamed as Science In Session, and The Conference: CRN's Annual Symposium for the Dietary Supplement Industry, CRN's traditional in person meeting, will be reimagined as a virtual experience with the theme, Now, New, Next. 
Both events will deliver the substantial educational content, provocative conversations and valuable networking that our attendees have come to enjoy, while taking advantage of the features only a virtual experience can offer. 
Registration opening soon—read more in today's press release


---
Learn more—and become a sponsor!
Additional details on CRN's Science in Session and Now, New, Next , including how to register, are coming soon to crnusa.org/2020events. A variety of new, exciting sponsorship opportunities are available this year that incorporate the features of the virtual platform. Please contact Carl Hyland for details. 
---
ICYMI: Sports nutrition category adapts to changing consumer practices during COVID-19
CRN's Luke Huber and Jim Komorowski, of member company JDS Therapeutics and chair of CRN's Sports Nutrition Working Group discuss how sports nutrition consumers, both newcomers and legacy users, are relying on the responsible industry to promote safe and useful products as well as educate on proper nutrition and optimal exercise methods to support their health as they face dramatic changes in lifestyle in a recent article from Natural Products Insider's Sports Nutrition Innovation publication.

---
Catch up on supplement industry hot topics with on-demand educational content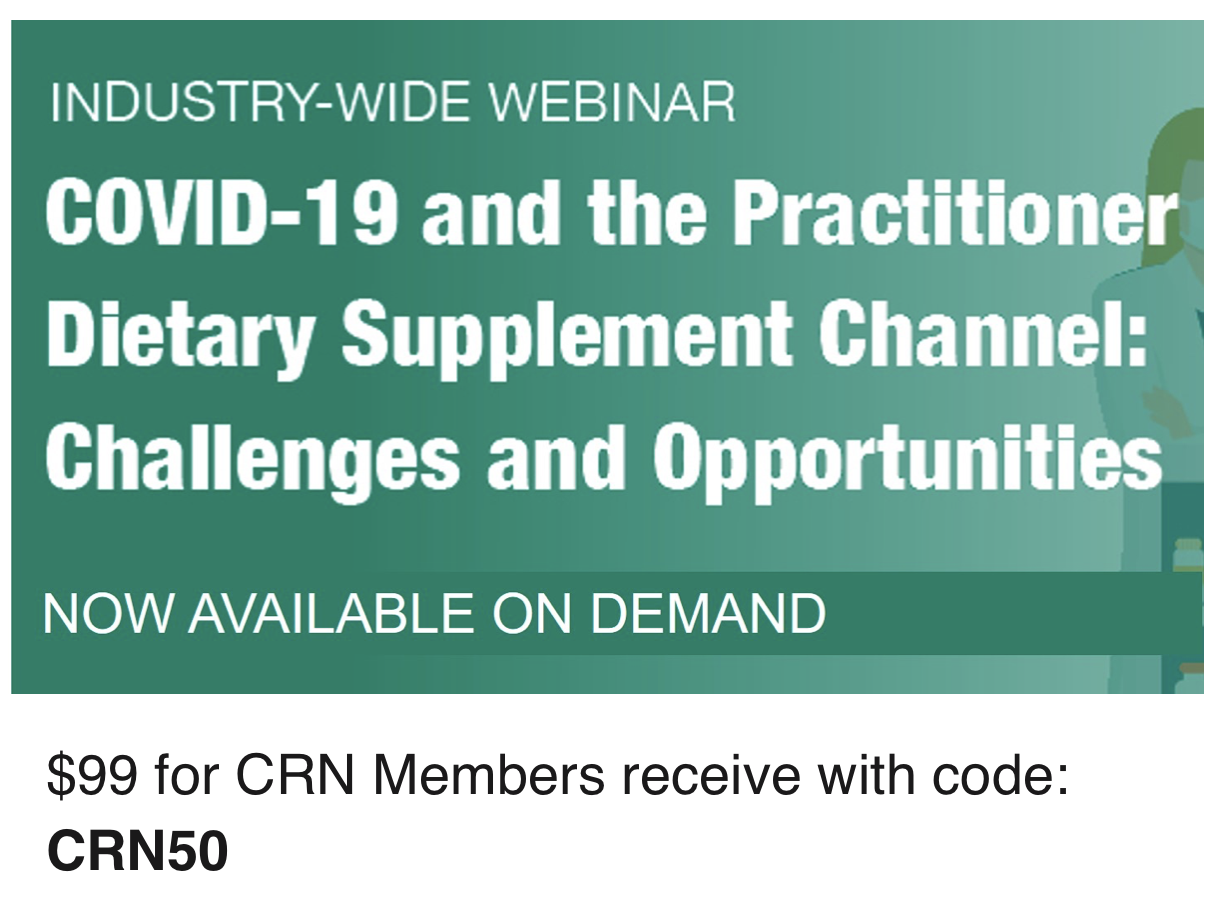 CRN members have access to webinars on demand covering a range of relevant industry topics for free, or at discounted rates. For example, learn why all supplement companies—not just practitioner brands—need to know about the growing integrative physician market via our practitioner channel webinar—members get access for half price. Learn more on our Events & Education page.