Washington, D.C., Tuesday, October 29, 2019—The Council for Responsible Nutrition (CRN), the leading trade association for the dietary supplement and functional food industry, today announced Julia Gustafson has joined the association as vice president of government relations. She will lead CRN's federal and state legislative and strategic policy initiatives, reporting to CRN President & CEO Steve Mister. Ms. Gustafson will also serve as treasurer of CRN's political action committee.

Most recently, Ms. Gustafson served as counsel and director of legislative affairs for the Corn Refiners Association (CRA) where she led the development of the association's agenda and advocated for its priorities before Congress. During that time, Ms. Gustafson drafted and oversaw the development of dozens of laws, including bills that authorized federal programs critical to CRA and its members.

"CRN is proud to have Julia representing our association and this industry at all levels of the government," said Mr. Mister. "Julia's established relationships both on Capitol Hill and outside Washington and her strong track record of developing successful political strategies for other thriving industries will serve CRN well. We have great confidence in her ability to advance the interests of the dietary supplement and functional food industry and the 77 percent of Americans who take our products each year." 

Ms. Gustafson has also worked for other industry trade associations in Washington, D.C. as well as advised Fortune 100 companies on legislative strategy and political advocacy. Ms. Gustafson earned her law degree from the University of Montana School of Law and holds a bachelors of arts from the University of Georgia.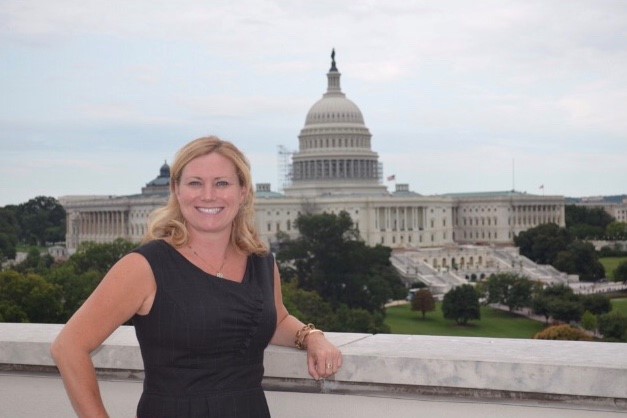 Note to Editor: The Council for Responsible Nutrition (CRN), founded in 1973, is a Washington, D.C.-based trade association representing 150+ dietary supplement and functional food manufacturers, ingredient suppliers, and companies providing services to those manufacturers and suppliers. In addition to complying with a host of federal and state regulations governing dietary supplements and food in the areas of manufacturing, marketing, quality control and safety, our manufacturer and supplier members also agree to adhere to additional voluntary guidelines as well as to CRN's Code of Ethics. Visit www.crnusa.org. Follow us on Twitter @CRN_Supplements, Facebook, and LinkedIn.