092421
CRS report discusses drug preclusion for supplements
SEPTEMBER 24, 2021
CRS report discusses drug preclusion for supplements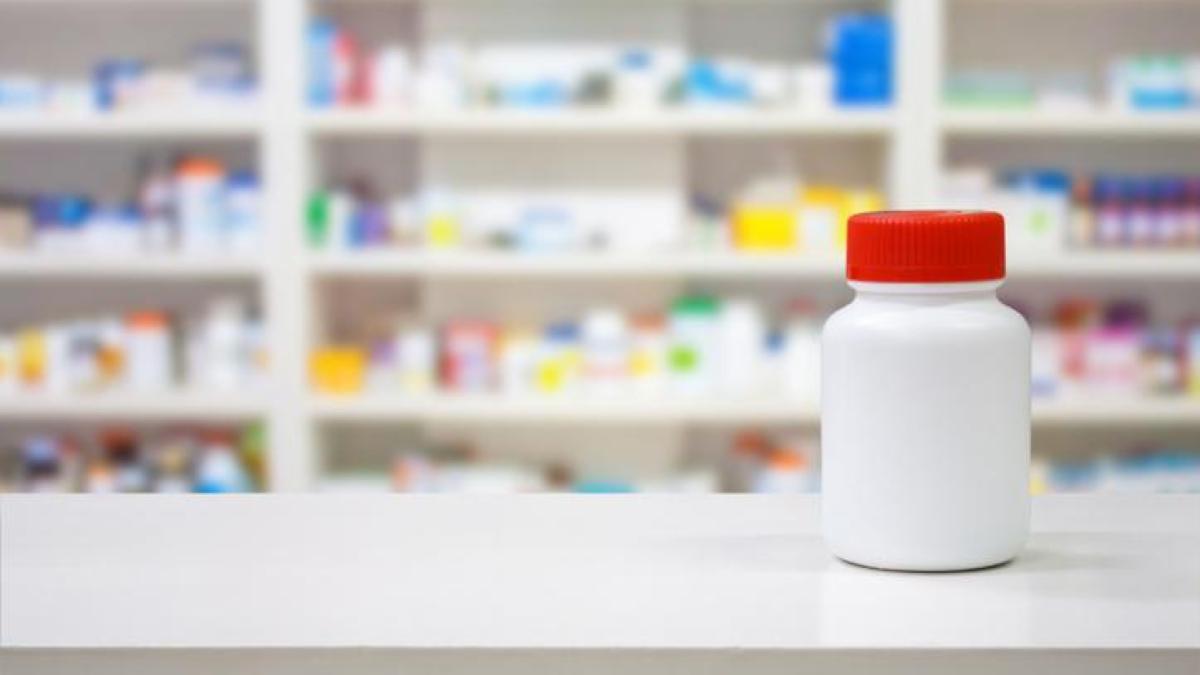 While the drug preclusion provision of DSHEA was "intended to maintain incentives for pharmaceutical companies to invest in clinical trials of new drugs," a recent report from the Congressional Research Service (CRS) notes that the provision, "at times, creates enforcement challenges for FDA." Providing an overview of the regulation of dietary supplements, the report cites remarks former FDA Principal Associate Commissioner for Policy Lowell Schiller made during CRN's 2019 annual conference.
The report points out that other stakeholders, including Members of Congress and industry organizations such as CRN, "also have proposed that the drug exclusion provision should be modified, but to allow for certain ingredients to be marketed in dietary supplements," namely CBD and N-Acetyl-L cysteine (NAC).
CRN's take: "This issue will arise more and more often as drug firms eye longstanding supplement ingredients for their potential therapeutic effects and want to 'clear the decks' of any supplements on the market that might undercut their ability to charge more for the drug version," said CRN President & CEO Steve Mister.
"We're in a real predicament now, and it's time to resolve it before we lose any more safe and beneficial ingredients in the name of pharmaceutical innovation," Mister emphasized.
Go deeper: Read more on what CRN has said recently about DSHEA's drug preclusion provision here and here.
---
ASSOCIATE MEMBER SPOTLIGHT
Get your supplements ready for international markets with RNI Consulting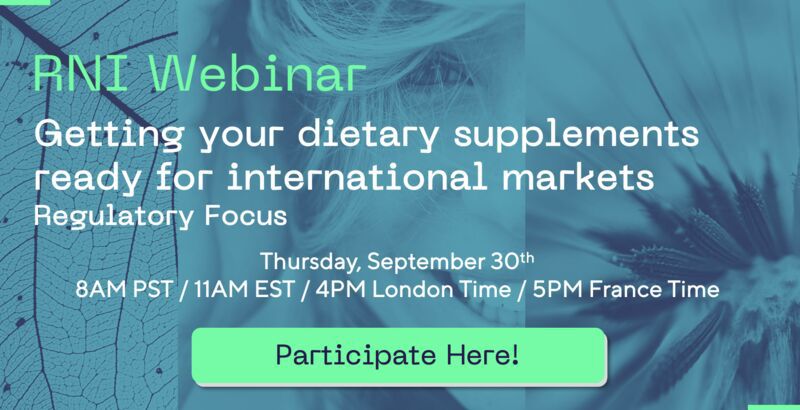 Register here for RNI's free webinar, "Getting your dietary supplements ready for international markets: a regulatory focus," taking place Thursday, Sept. 30 at 11 am ET. (Or copy and paste the following link in your internet browser: https://bit.ly/3zz4zG9.)
During this webinar, you will be an active participant. The idea is straightforward: you ask you questions prior to the session, and RNI answers them! This is a unique opportunity for you to ask your questions related to the topic of the webinar with total freedom.
Participants can submit questions to RNI's panel of experts, including Karine Denieul, Sara Taleghani, and Rebecca Tarrien. Here are some questions that can be addressed:
What are the primary strategic steps to introduce food supplements in foreign markets?

What are the main regulatory red flags?

What differences exist in food supplement labeling between EU, UK and USA?
The deadline to submit your questions is Monday, Sept. 27, end of day.
Register with RNI here for details.
---
Mark your calendar—upcoming events at CRN
Make the most of your CRN membership—engage in our committees and virtual events. Upcoming CRN and member/partner events include:
NEXT WEEK:
LOOKING AHEAD:
Get involved: Download the CRN Connect app or visit CRN's events and education feed for our full event listings. Receive updates, save event dates to your calendar, and use the "Committee Preferences" tool through the self-service portal for even more personalization.