execsummary
2021 Annual Report Executive Summary
2021 REPORT | EXECUTIVE SUMMARY | ADVOCATING | DEFENDING | STRENGTHENING | COMMUNICATING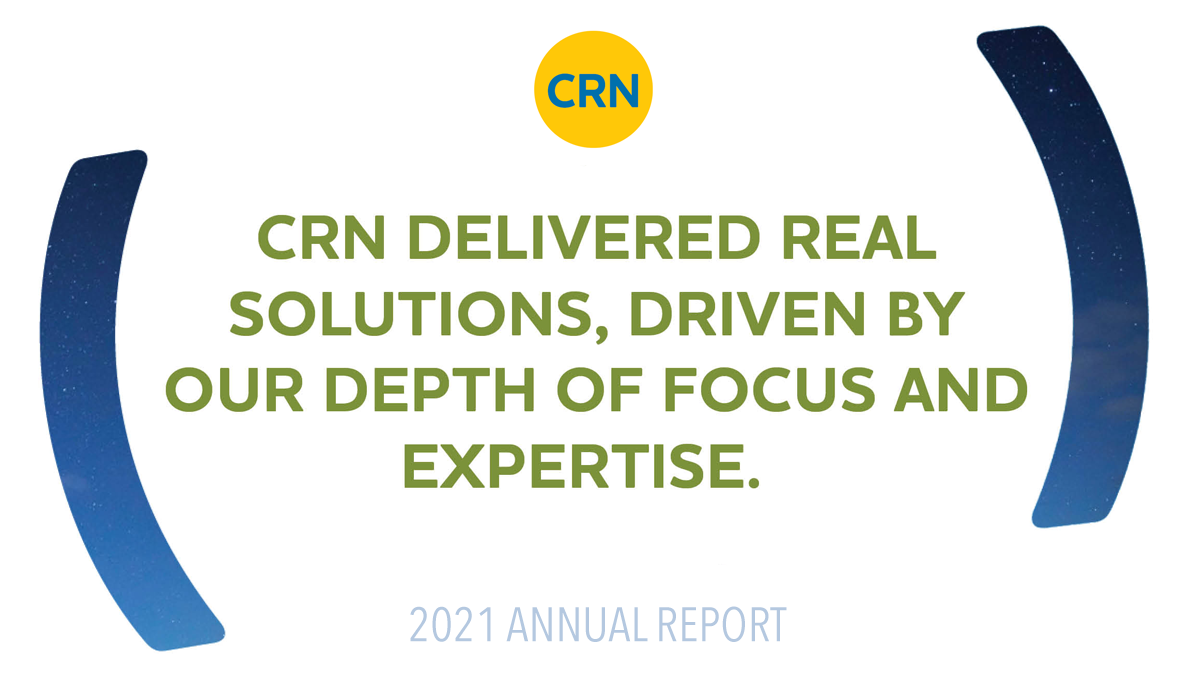 DOWNLOAD EXECUTIVE SUMMARY PDF
CRN's work in 2021 demonstrated our unique capabilities and longstanding commitment to advance the industry. CRN delivered real solutions, driven by our depth of focus and expertise in dietary supplements and functional foods.
Our members benefited from CRN's carefully executed strategy, marked by thoughtful collaboration, tenacious advocacy, and creative, accessible, and inclusive stakeholder education. Here, we briefly highlight some of the ways the CRN team provided unique value to our diverse array of member companies.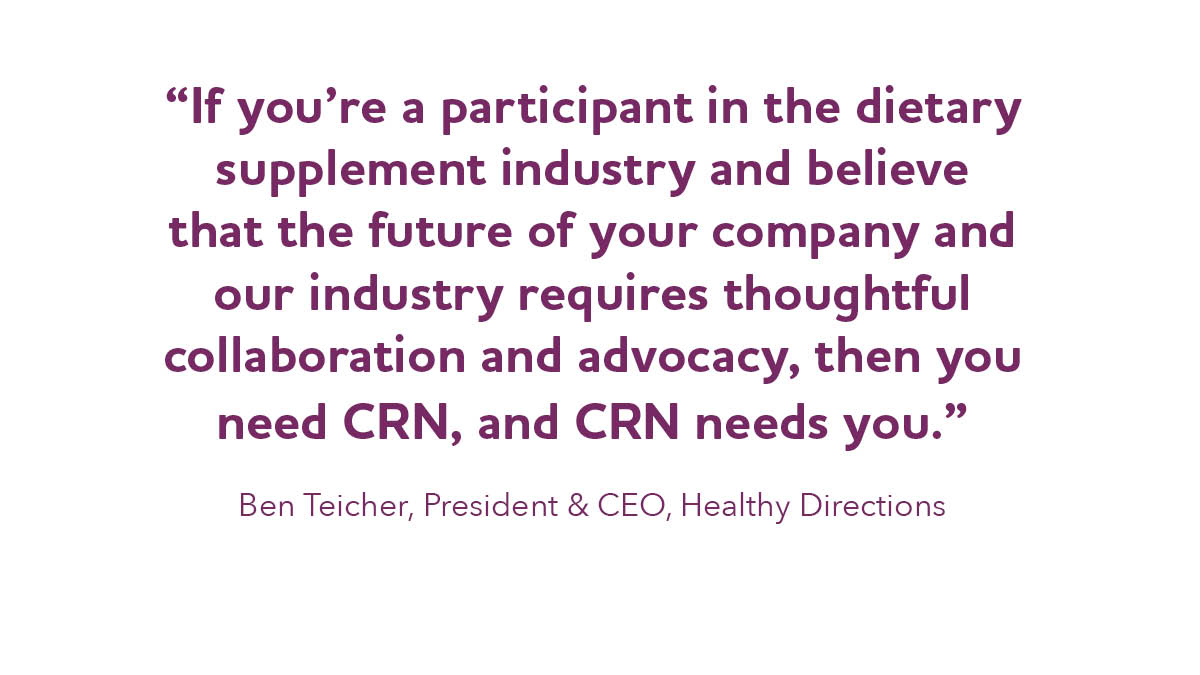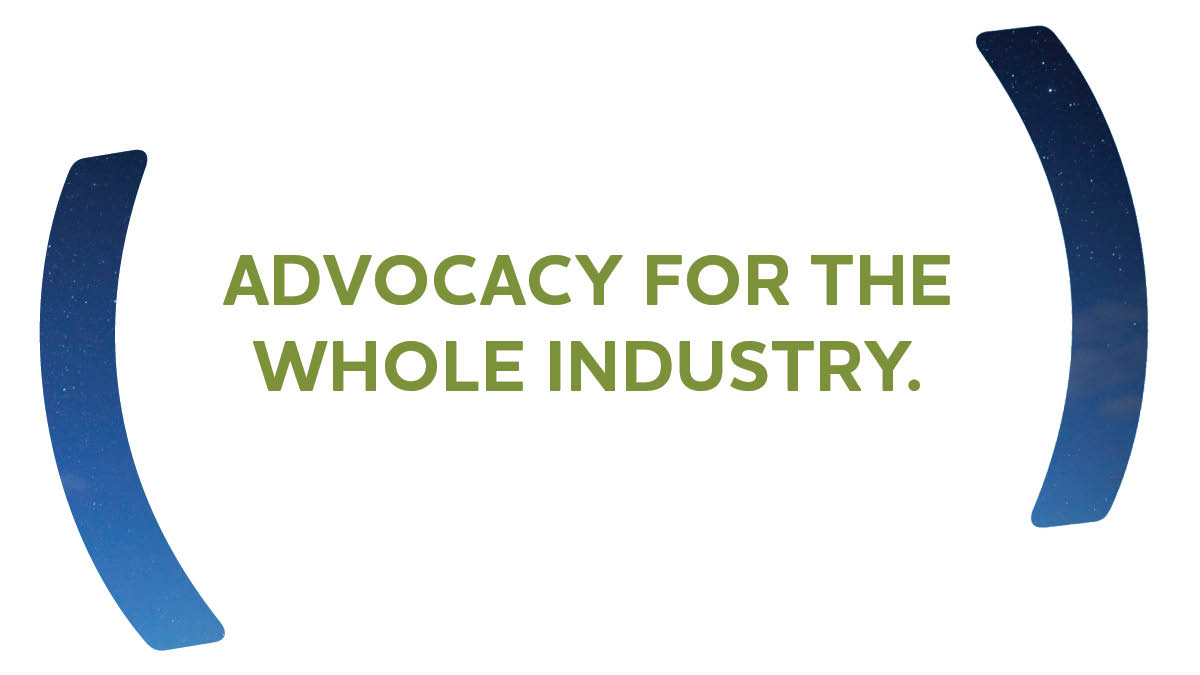 CRN ADVOCATED for new tools to strengthen FDA's capacity for appropriate enforcement as we also protected the fundamental principles of DSHEA. We: 
Advocated for mandatory product listing while tenaciously representing member interests to prevent inclusion of burdensome provisions.
Aggressively pushed back on FDA's inaction on NAC, defending consumer access in the wake of illegal "rulemaking by warning letter."
Promoted bipartisan legislation to establish a federal regulatory pathway for CBD.
Reinvigorated our longstanding position in support of proprietary blends. 
Connected stakeholders across the globe to promote science-based nutrition policy.
Commented on policy proposals in the U.S., as well as Europe and China.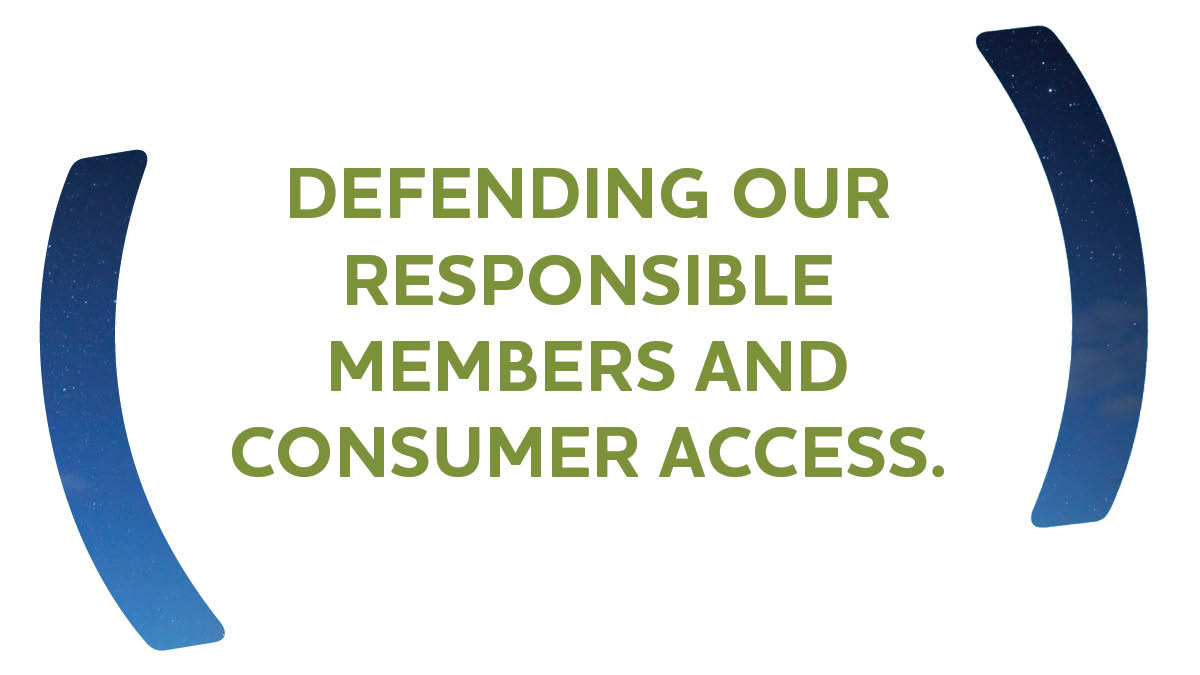 CRN DEFENDED against those seeking to fill regulatory gaps with burdensome or unnecessary requirements and worked to redirect their actions in productive, mutually agreeable ways. We:
Advanced alternatives to age-restriction legislation, leading the fight against proposals to restrict weight management and sports nutrition products in several states.
Led stakeholder conversations on reforms to DSHEA to find common ground that's responsive to critics' concerns and balanced with the consumer access and freedom to innovate that DSHEA intended.
Spotlighted ongoing issues with FDA's interpretation of drug preclusion language and its effect on innovation.
Submitted comments in coalition with our partners on Prop 65 proposals.
Supported appropriate regulatory enforcement against spiked products.
Submitted amicus briefs in relevant class actions.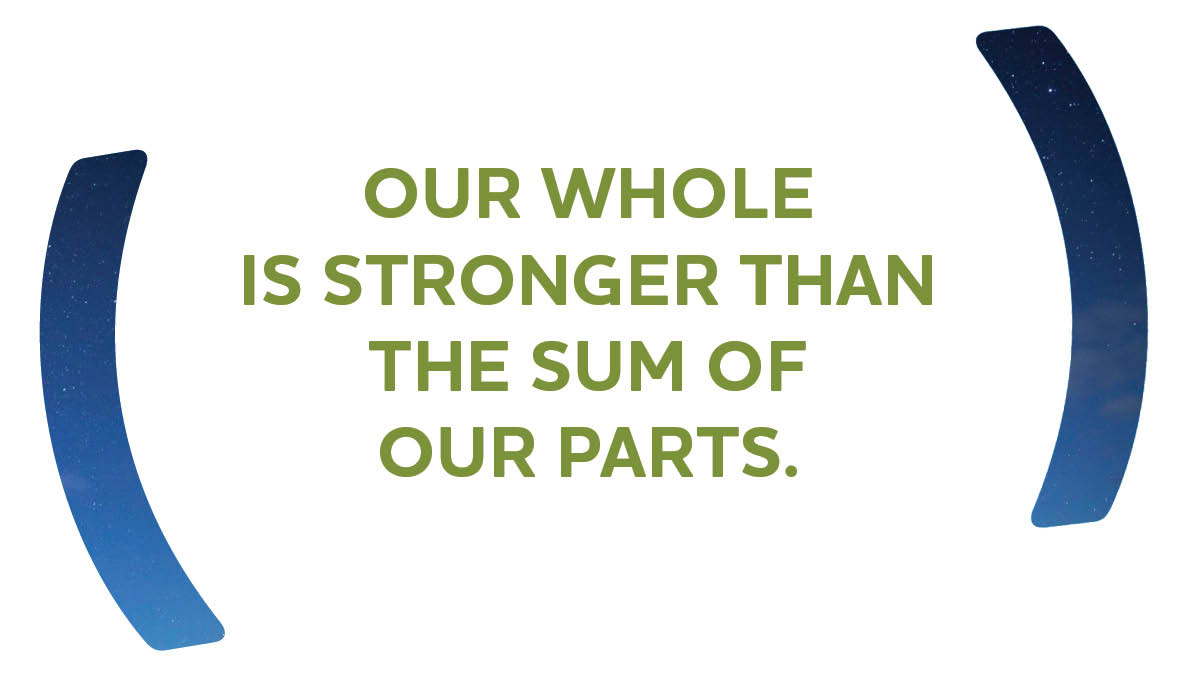 CRN STRENGTHENED self-regulation and other core competencies, demonstrating our members' maturity and integrity. We: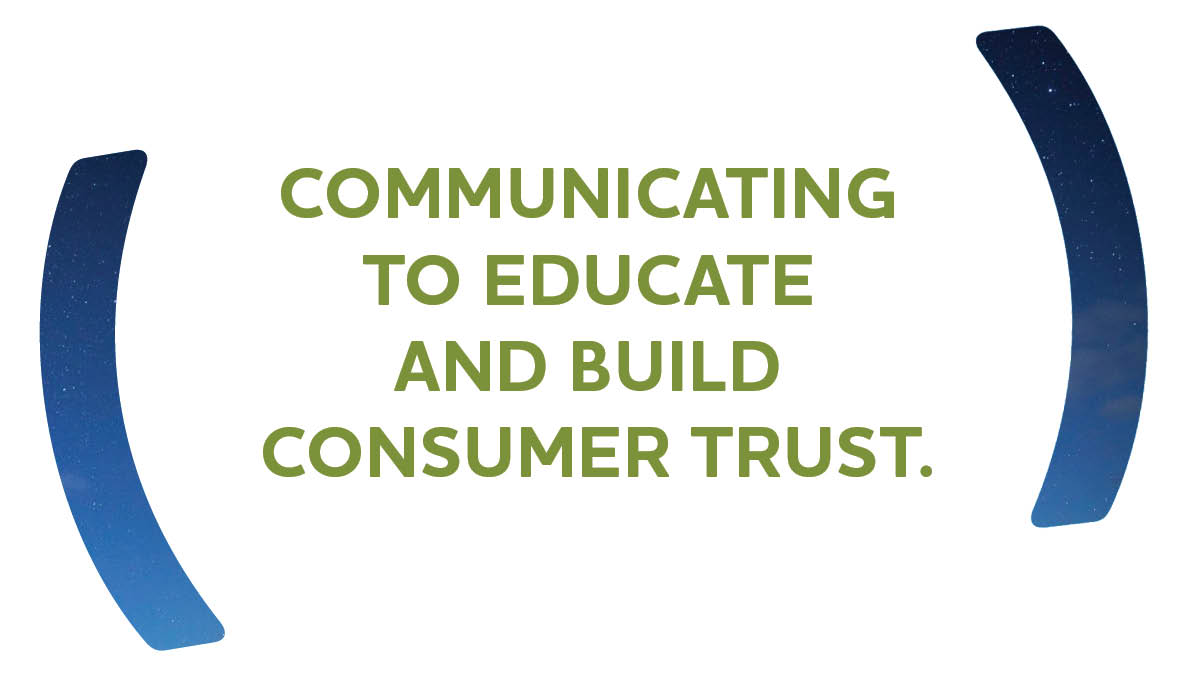 CRN COMMUNICATED with a variety of stakeholders, including consumers, promoting the safety and health benefits of our products, and provided education to the industry. We: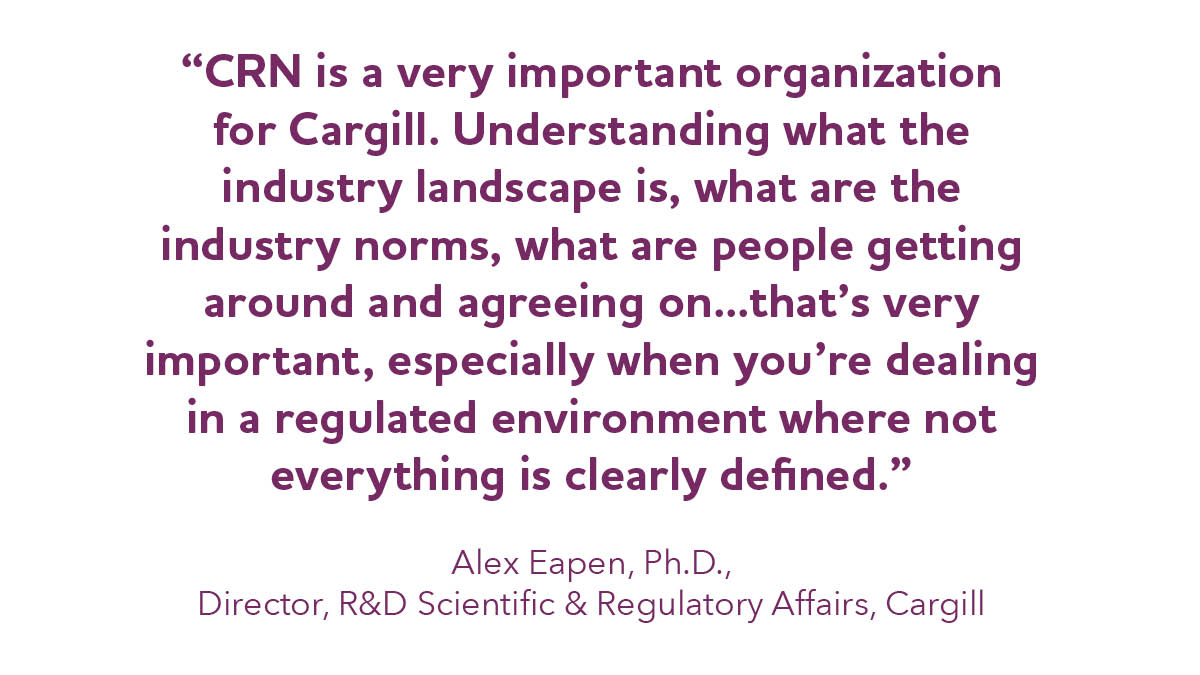 2021 REPORT | EXECUTIVE SUMMARY | ADVOCATING | DEFENDING | STRENGTHENING | COMMUNICATING
If you're not yet a member of CRN, now's the time to join. Get started today at crnusa.org/join or by contacting Carl Hyland, CRN's vice president of membership, at chyland@crnusa.org.